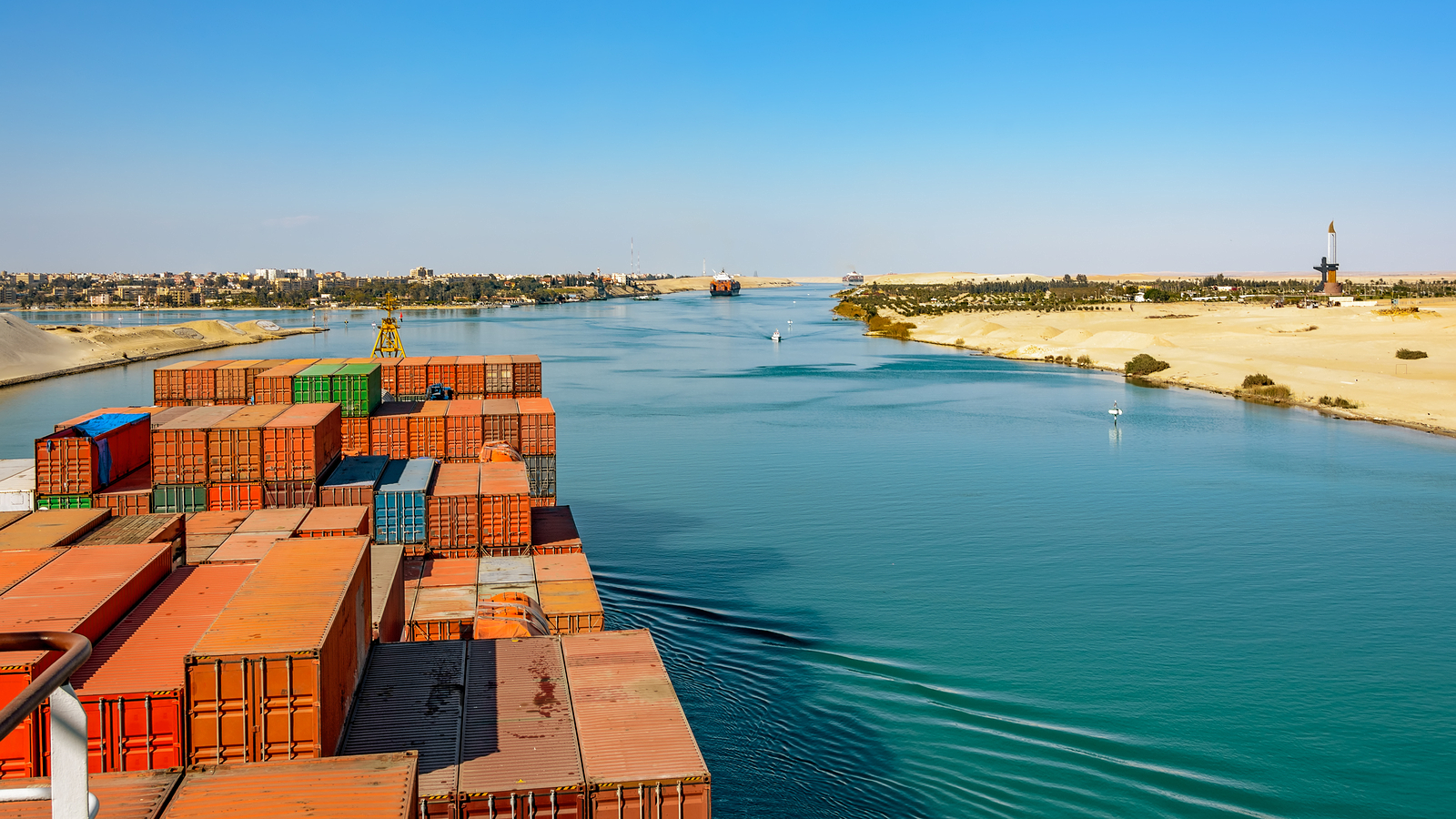 WSS Suez Canal transit team to cut customer costs, workloads and confusion
Wilhelmsen Ships Service (WSS) has established a dedicated local transit team to help its customers negotiate not just the Suez Canal, but also the complex rebate system designed to boost traffic through the recently expanded waterway. The new office, based in Alexandria, is staffed 24/7 by local agents who intimately understand both customer requirements and the workings of the Suez Canal Authority (SCA).
Press release
|
(Updated )
The canal expansion opened in August last year, cutting vessel waiting time from 11 to 3 hours and potentially doubling the number of daily transits. In an effort to incentivise shippers to choose its route over alternatives, SCA has created a rebate system capable of greatly reducing vessel toll fees - if all application criteria are satisfied.
"This is a great scheme, with huge potential benefits," comments Steffen Langlete, Product Manager, Ships Agency WSS, "but it can be complex, time-consuming and confusing to understand. SCA has strict deadlines with regard to submitting applications and the confirmation of rebates, while the documentation required is extensive.
"If shippers forget to apply at the right time, or fail to submit the correct papers, their rebates may not be forthcoming and, in an era of tight margins and pressure on costs, this can be a heavy price to pay."
The SCA system is stringent, yet generous. Dependant on an array of route and cargo variables, toll reductions typically range between 5 and 35%. However, the biggest savings come for container vessels trading between ports south of Norfolk, Virginia and ports lying to the east of Port Kelang, Malaysia obtaining rebates of up to 65%. Rebates are calculated on a case-by-case basis and are also subject to factors such as freight rates, hire rates and bunker prices.
For example, amongst the numerous rebates WSS has secured for its customers since the expanded canal opened, a 38,000 DWT General Cargo Ship recently received a 50,000 USD discount on its original 180,000 USD transit fee. Loading in Huelva, Spain and discharging in Fangscheng, China, this considerable rebate could have, and often does go, unclaimed by customers unable or unaware of the paperwork and timings required by the SCA.
Applications must be received by SCA 48 hours prior to a vessel's departure from its most recent port of origin before entering the canal, while a range of original documents are required post-transit.
"For many shipowners and operators keeping track of requirements and relevant documentation is a real headache," Langlete states. "In fact, in some cases, owners and operators simply forget to apply in time. In addition, any submission outside the SCA's parameters renders an application null and void, while operators have to confirm an acceptance of the rebate within just 72 hours of it being granted. It can be difficult to stay on top of everything at once.
"That's why we've created this expert team," he continues. "It means that shipping businesses can focus on what's important to them – getting cargoes from A to B in the quickest, safest and most efficient manner – while we can take the strain of all the paperwork, interaction with authorities, and transactions. We're simplifying the process, while also providing additional local services, such as delay updates, advice on new regulations, canal maintenance news, and more.
"It's a service that meets a genuine market need and will greatly assist all our customers passing through this fundamentally important trading channel."
WSS, the leading global provider of products and services to the shipping industry, also offers a dedicated transit team for the new Panama Canal. Both offices provide local knowledge with global support and service standards, delivering a broad range of support services in addition to handling permits, payments, rebates and relevant documentation requirements.
To find out more about the WSS canal transit offer please see – www.wilhelmsen.com/ships-agency
Watch the WSS canal transit video on Vimeo – https://vimeo.com/171078636