Bulk Carrier Management
WSM has more than 40 years of experience managing bulk carriers of all sizes with special focus on maintaining hatch covers, cargo cranes, cargo holds and ballast tanks.
Bulk carriers managed by WSM are operated and maintained by well-trained and experienced crew in conjunction with a digitalized Planned Maintenance System.
With a large crew pool, rich in cargo-specific and ship-type experiences, we offer customers various options for different trade routes.
Our experts also provide value added specialized services for:
Crane and grab management
Pre-support initiatives in vessel preperation for specific cargo to achieve better savings
Predictive port call measures
WSM maintains excellent vetting, third party safety, PSC and Flag State inspection results. We operate in full compliance with ISM requirements as well as adopted ISO Standards to ensure safe and effective ship management.
NEWBUILDING SUPERVISION FOR BULK CARRIERS
We have an experienced newbuilding team to supervise and keep to strict timelines to achieve your newbuilding objectives.
A dedicated newbuilding supervision on-site team will closely monitor the progress, safety and quality during construction from specification review to delivery. Through our established track record with shipyards in Asia, and also the local know-how, we can provide owners a seamless ship construction journey. Read more about our partnership in China.
SHIP MANAGEMENT SOLUTIONS
Our vessel operations are supported by established and proven systems using integrated digital solutions. Transparency between ship and shore is achieved through our Internet of Things (IoT) platform and onboard sensors. Our Risk Management & Systems safeguards ship owners, crew and the public from any risks.
We source and retain capable crew from our global manning offices. With our extensive services for crew management, owners are not only getting capable seafarers, but also access to trainings and certification requirements to update their skills.
We provide transparent Vessel Accounting service for timely and accurate reports of financial statements anytime, anywhere. Owners can benefit from real cost savings through our network of suppliers via Global Procurement Services.
For professional planning, preparation and execution of Dry Docking, our in-house experts ensure a predictable experience to minimise unplanned expenses.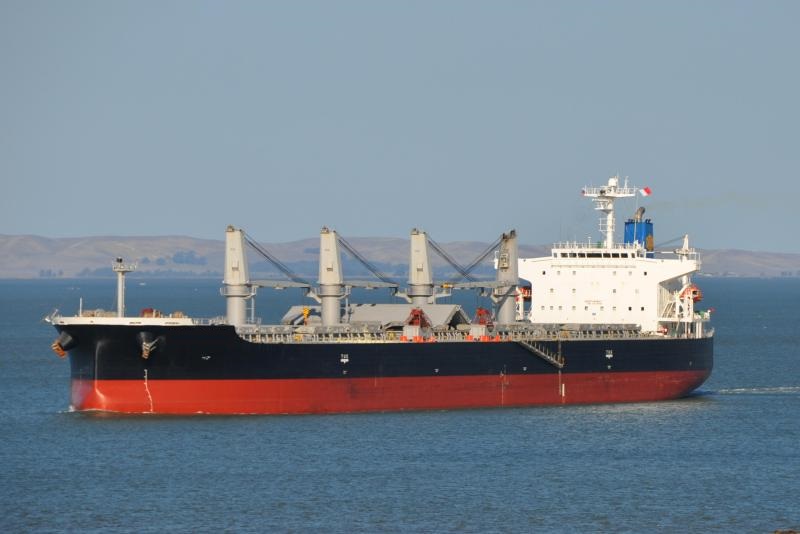 Managing a bulk carrier
Regular ship or sailing visits by the vessel managers as well as the top management is important to ensure that first hand impression and condition of the vessel is reported accurately to owners.
Continuous availability of the vessels and maintaining lay-can is achievable. One of the critical factors to reach this is through the prevention of potential main engine breakdowns. Cargo hold readiness including structural integrity, weather tightness, safe access, rust prevention and cleanliness are effectively monitored.
We also keep the general ballast systems and operation in good condition. The ballast water treatment system's availability, especially ballasting capacity/pump rates on larger bulk carriers (cape size and upwards), are always kept in check.
With our effective procurement of spare parts, stores and provision in all corners of the globe, we can help owners maintain OPEX budget. During dry docking, our experts follow stringent processes and timelines to minimize downtime and expenses to owners.
Seamless port call experience
Constant and timely
We provide correct and timely reporting of NOA and NOR while ensuring compliance with local port regulations. We also conduct timely testing of all manoeuvring and critical equipment.
Safety
We conduct safe and efficient mooring practices. Our bunker operations include pollution prevention for sustainable seas.
Compliant
We comply to proper ISPS Rules and Regulations for safe access to and from the vessel. We also follow the agreed loading and/or discharging plan including effective ballast operation and supervision by officers during the entire port stay.