Line Management Plan
Giving you a holistic view and simplifying all processes
Improving safety with our Line Management Plan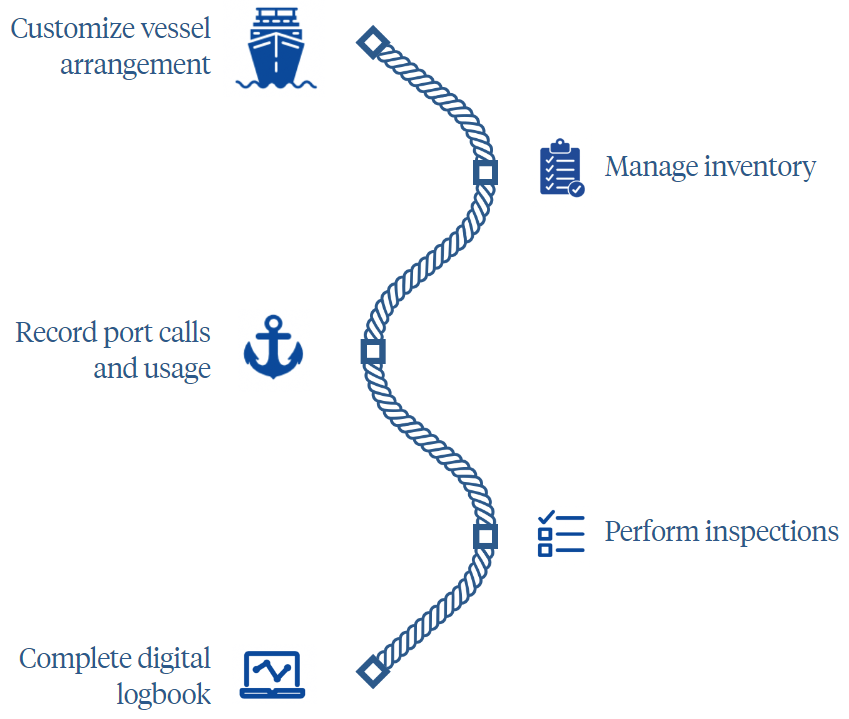 Complete overview in one Application
Our Line Management Application provides a holistic overview of your mooring lines and usage on board in just one app, working seamlessly across computer and tablet devices - both on board and onshore.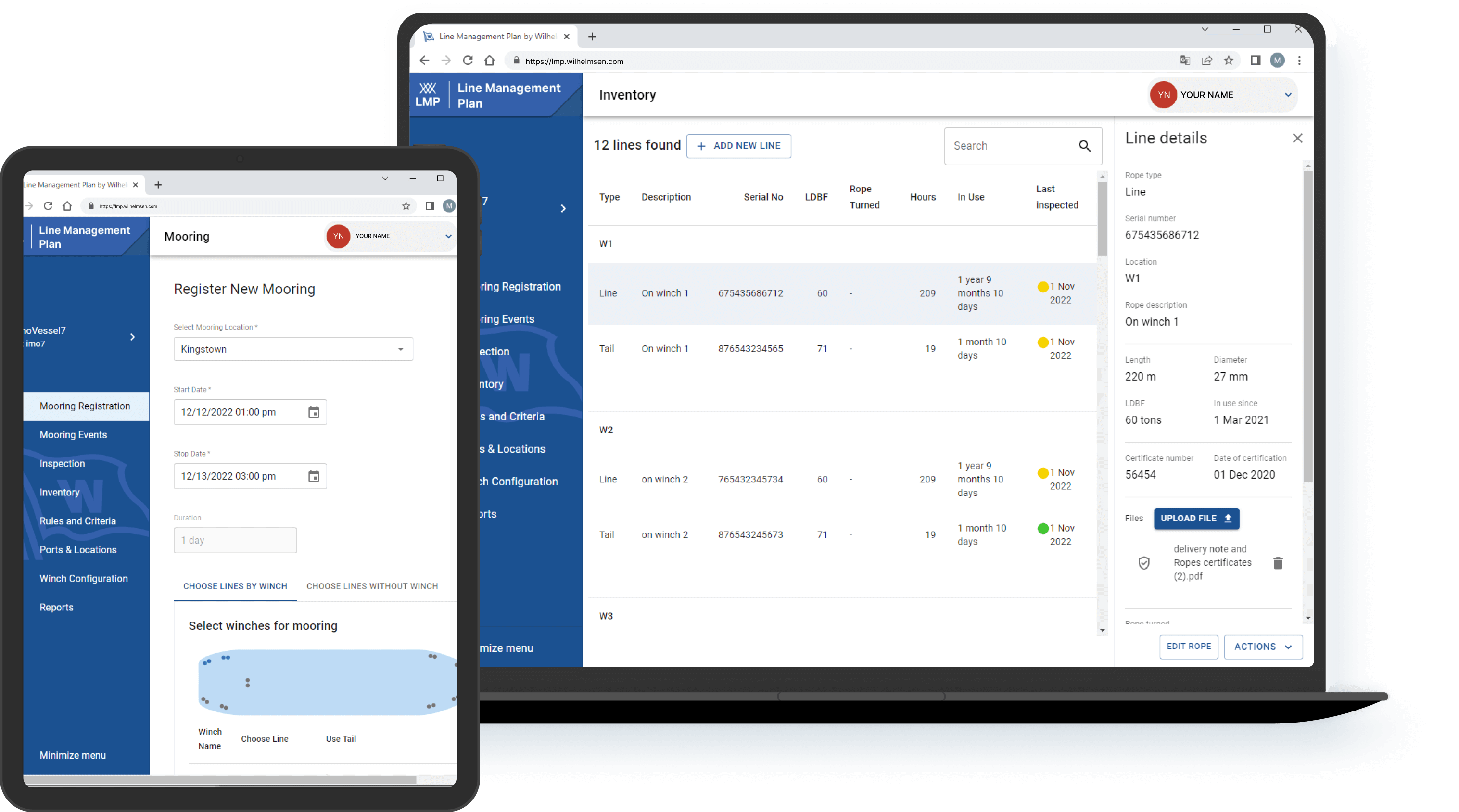 Revolutionizing Rope Inspections
Experience the future of rope safety and retirement forecasting with Wilhelmsen's innovative AI system. Harnessing the power of Deep Learning, our system evaluates surface-level rope abrasion, effectively reducing accidents and enhancing compliance on your vessel.
Stay Compliant

Starting 1st of January 2024 all vessels must have a Line Management Plan in place. Our Line Management Plan helps you stay compliant now and with future regulations.

Reduce Complexity

By replacing traditional fragmented solutions with a single online system, you are reducing complexity, saving time and optimizing the complete lifecycle of ropes.

Easy to use

We have focused on making the user experience intuitive and provide easy-to-use manuals and support for crew members. The average time to implement the system on a new vessel and get users trained, is less than one hour.
Choose the plan that suits you
Frequently Asked Questions
Is the Line Management Plan compliant with the different regulations?
Is it easy for the crew to use the application?
Does the Line Management Plan support all our needs both onshore and offshore?
Do you offer free trial for testing?
Can I cancel my subscription?
Are there any additional or hidden costs?