Waterproof by Wilhelmsen
Making water management smarter
Water contamination can cause operational issues
Boiler water and cooling water systems are subject to heavy use day in day out as ships go about their business oiling the wheels of world trade. Most boiler defects are caused by poor water quality. Each incident costs on average more than 100,000 USD in direct repair cost and can put the vessel out of operation for up to a week.
A smart solution that covers your water management need in one application
Our Waterproof digital platform is easy and fast to install, supporting vessel crews by giving actionable decision support to ensure correct water testing and treatment, while providing onshore managers with the insight necessary to prioritize vessel follow-up.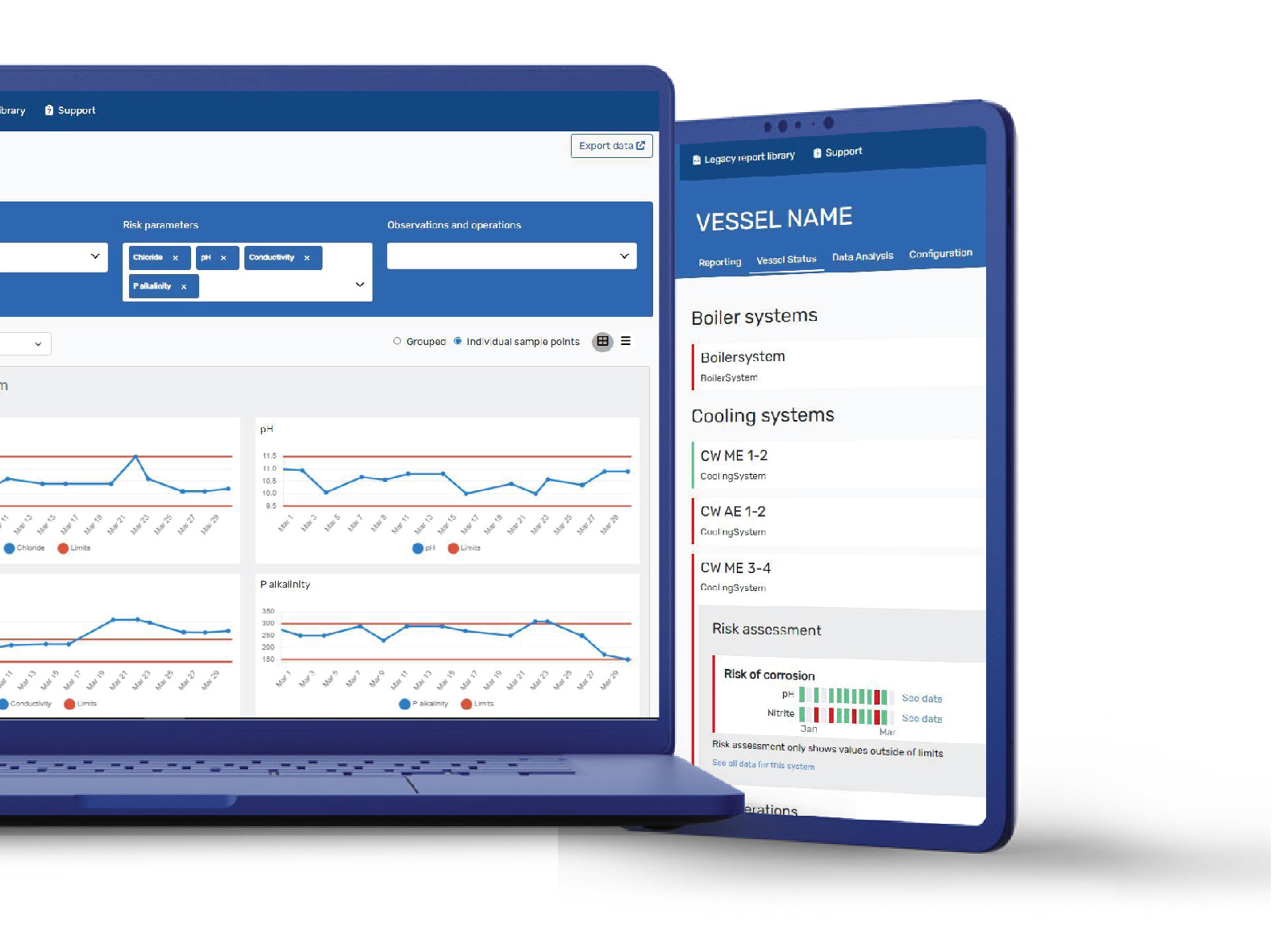 Get decision support that builds awareness

Enter test results and receive immediate and actionable decision support. Build awareness and competence by getting a clear presentation of potential risks and correlations with test results.

Identify vessels with potential risks and low testing at a glance

A complete overview of all your relevant vessels lets you focus where it matters the most. Quickly identify vessels that need attention by highlighting potential risks and lack of testing.

Always updated, always in sync

Built as a modern web-based application, anyone signing in from any device will always see the same updated information. No local installations also mean no hassle when upgrading and cyber security is built in by design.
Want to know more?
Contact us on Waterproof@wilhelmsen.com