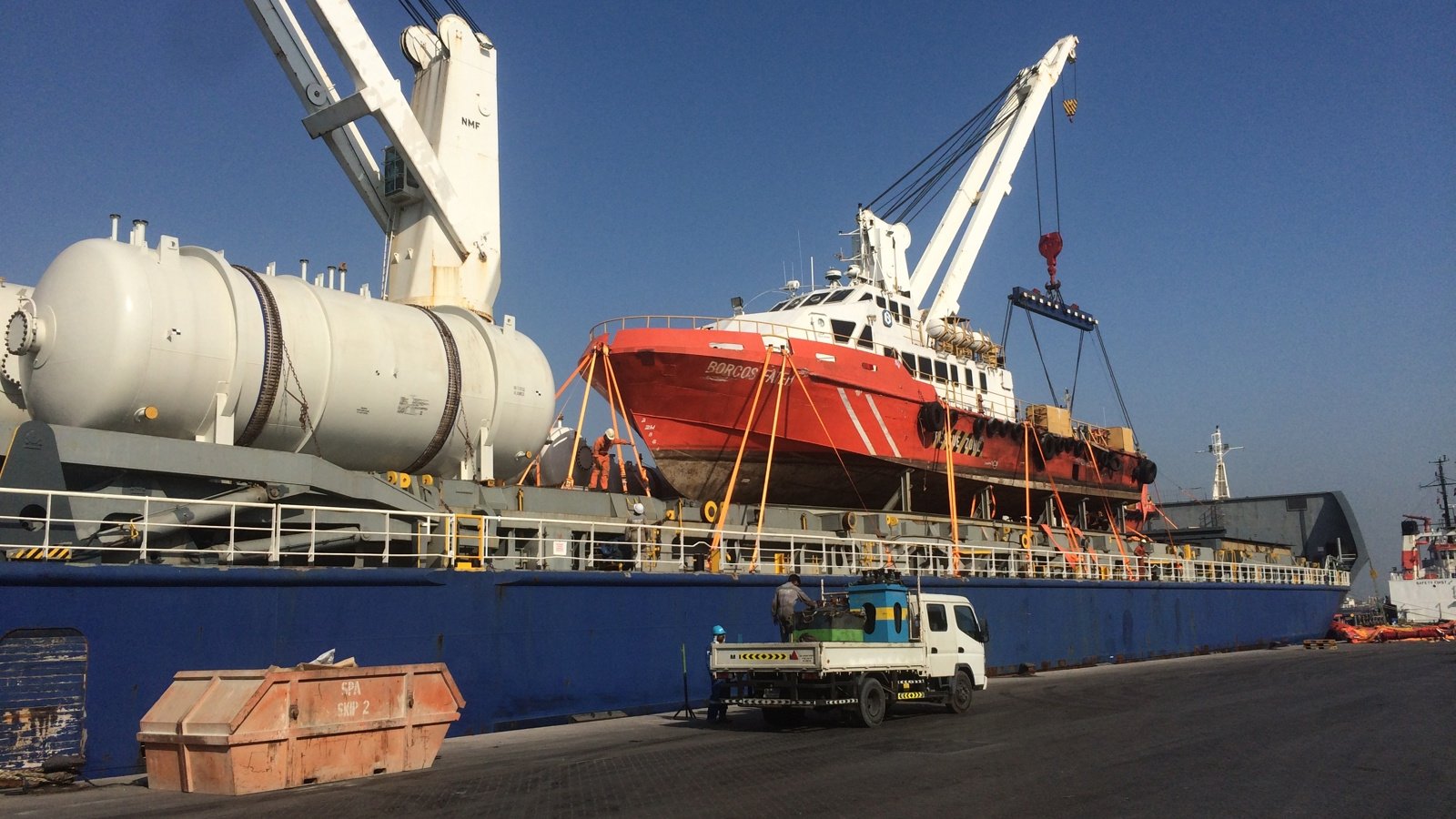 Maritime logistics
Through our global footprint, we have a presence close to where you wish to do business anywhere in the world offering a range of services that includes liner agency, freight forwarding, 3rd party logistics and terminals, exploration drilling, as well as break bulk and project logistics.
Backed by over 150 years of solid shipping expertise, our experienced and trained professionals are always happy to assist with your logistics requirements under strict governance and QHSSE guidelines that apply to all parts of our business -including partners and subcontractors, thus ensuring the highest standards of service and full compliance with industry best practices.
Our Services
We provide you specialist services in handling of high, wide and heavy cargos as well as large break bulk shipments in complex environments on a door-to-door or port-to-port basis throughout the world.

We work on behalf some of the major ocean carriers around the world and have a proven track record of representing cargo segments ranging from containers to ro-ro and break-bulk.
Our freight forwarding services include sea freight, air freight, land transport and customs clearance.

We manage and operate a number of storage facilities ranging from Break Bulk and Container Terminals, Cargo Freight Stations and Cross-Dock facilities, to 3PL Warehouse facilities for ambient and temperature controlled cargo.

Our global logistics solution for exploration drilling activities is a concept for lead and support of logistics services at new and/or remote locations.
In the news
Press release

|

(Updated )

Wilhelmsen Port Services has provided essential Maritime Logistics support to the World Food Programme, handling 4000 metric tonnes of date shipments from its base in Dammam, Saudi Arabia. The dates, which have proven health and nutritional benefits, will supplement the diets of vulnerable people in countries across Africa and the Middle East.
Our Full Suite of Services
Need advice?
With offices in 75 countries supporting our non-stop operations in 2,100 port locations across the globe, you can be assured that we have the local knowledge and industry expertise to find the best solution to cater for your needs.
Get advice from our local experts