Husbandry Services
Your partner in port, providing you tailor-made solutions for your husbandry needs. As a trusted extension of your team, we keep your port stays short and your ships on the move.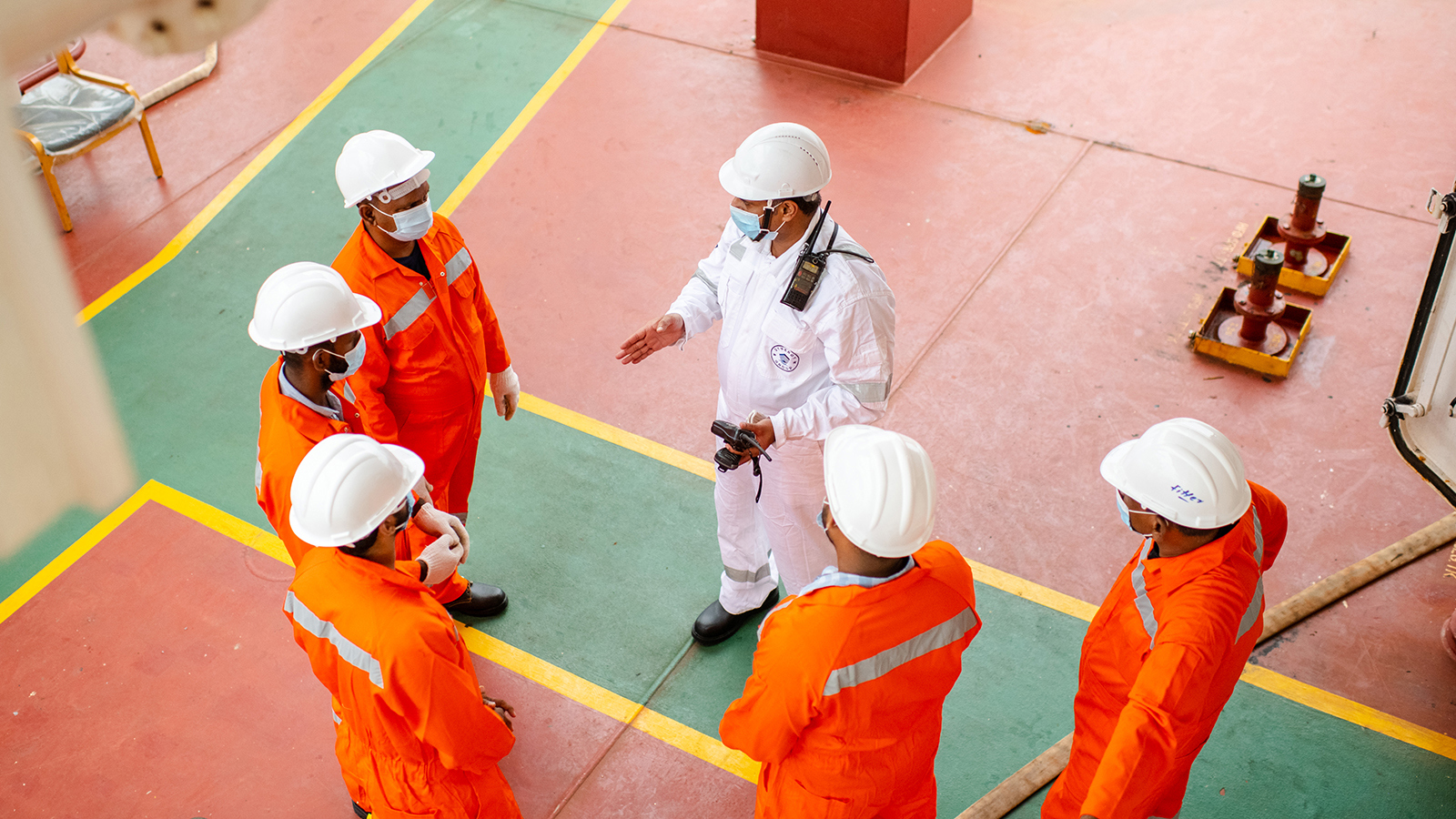 If you are interested in time and cost efficiencies, look for Wilhelmsen to become your partner in port. We understand the key elements for your operations, and with our excellent relationships with both suppliers and authorities, we provide not only a service, we provide reliability. Enjoy full transparency from a partner with a focus on governance and compliance.
Our core services
Crew Change
With the unprecedented volumes handled, we are able to offer not only attractive agency fees, but also significant savings through our accomodation, transportation and Launch hire services.
CTM
Be reassured that any payments to your Master and crew are handled professionally with the aid of security services wherever necessary. Your funds are safe with us.
Spare parts
With our unique global footprint, we are able to safely coordinate and transport and last mile delivery, globally. Our experienced staff are also well versed in any customs matters.
We were impressed with your quick response time during our husbandry port call and how easy it is for us to get in touch with our global agent for any issues or help we need 24/7 – It has been a real time saver for us. Not to mention how cost effective it has been!
Deepsea Navigation Pvt LTD, Sanjay Kumar, Business Head
Husbandry Agency Service Agreement
Global Agent
With a Service Agreement you get direct access to our global network - covering 2,100 ports – through your dedicated point of contact serving you from the same country (or region) as your own office. Our Global Agents will be your first point of contact for any potential service needs you may have globally, and our staff will focus on cost and time efficient solutions on your behalf.
Simply put, we are where you are, whenever you need us.
Streamlined and efficient
Get a running a start on your cost savings effort, with immediate effects from our service agreement.
One Online Documentation Portal: Virtual Agent
Our online portal provides a comprehensive overview of all your port calls worldwide. Electronic Disbursement Accounts allows for paperless DA handling, and since no hardcopy DA is sent by courier, savings up to USD100 can be made per call.
One Bank Account: Safe and Efficient cash transaction
Experience, fewer, safer and more efficient cash transactions: Use a single bank account for all your pre-funding and balance settlements, for all your port calls worldwide. You can have a float account to reduce the number of cash transactions drastically, saving up to USD 70 per port call in efficiency gains on cash transactions.
One Predictable Price Structure: Improved cost control
We offer clearly described services, and price per service rendered. The price is always the same when we deliver the same services in the same port - you know exactly what you are charged for and get no unpleasant surprises. With a Husbandry service agreement, you can save up to 30% in charged agency related fees.
Our Full Suite of Services
Need advice?
With offices in 75 countries supporting our non-stop operations in 2,100 port locations across the globe, you can be assured that we have the local knowledge and industry expertise to find the best solution to cater for your needs.
Get advice from our local agents