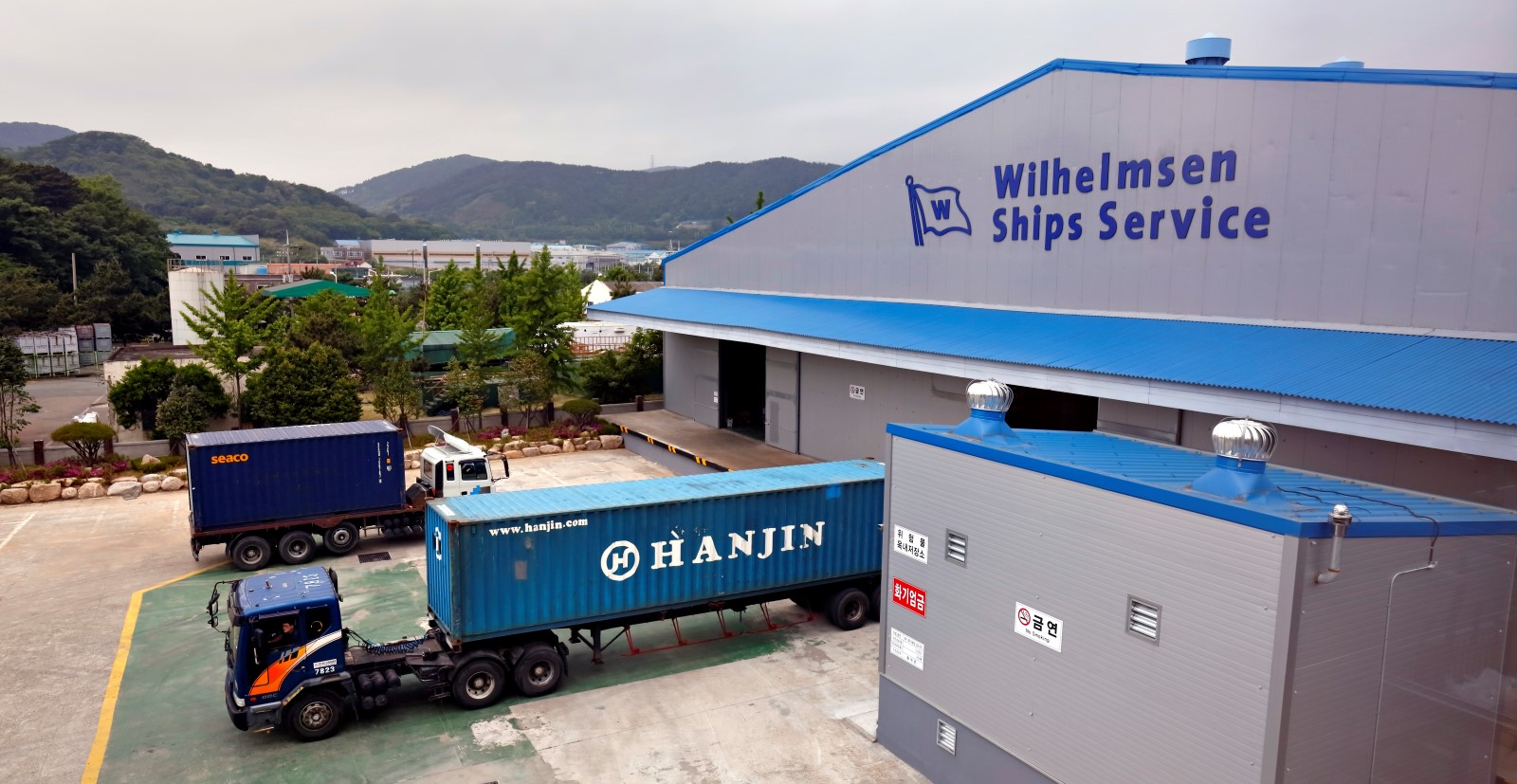 WSS primed for Asian growth through new Busan hub
Wilhelmsen Ships Service's (WSS) new Northeast Asia Distribution Centre, located in Busan, South Korea, has reason to celebrate. Not only is the 6,500 sq. m warehouse facility fast approaching its first birthday, it's also helped the firm consolidate its position in the regional marketplace, providing a strong platform for future expansion.
Press release
|
(Updated )
Situated beside the Busan New Container Terminal, the fastest growing terminal in the world's fifth largest container port, WSS officially opened the facility on 1 January 2015. It marked a shift in the company's regional strategy, creating a dedicated Northeast Asian base and allowing the former Asian hub in Singapore to focus on the Southeast of the region.
It was a bold move that, according to WSS (Korea) General Manager Woon-Sik Choi, has paid off for the global provider of products and services to the shipping industry.
"The company listened to its customers and responded to market demand," says Choi. "South Korea's strategic location means it is perfect for serving the key territories of China and Japan, as well as the huge domestic market our strong shipbuilding sector provides. Singapore is also a key hub, of course, but it doesn't offer this close proximity."
He continues: "Being closer to the newbuild arena provides a compelling business development opportunity for us. Customers want the best new products for their new vessels, and that's what we specialise in. I'd say newbuilds constitute about 30-40% of our business now. By getting onto these ships from day one we're in the best possible position to develop relationships that should last throughout their lifecycles."
Choi argues that the shorter supply chain and huge capacity of the warehouse gives customers exactly what they need – availability and prompt fulfilment of orders. Its success so far pays testimony to this, with new storage racks currently being introduced, boosting capacity by around 25%.
Of the approximately 2,000 products in stock at the warehouse, roughly 50% are chemical-based (such as water treatment chemicals, fuel treatments and cleaning products), with the remainder being equipment (including welding related products and cleaning equipment). Spare parts are also stocked for Technical Services.
The creation of the new regional centre chimes with WSS' wider policy of optimising warehouse efficiency and customer service through consolidation. In December 2014 the company pooled its three Japanese warehouses – in Yokohama, Kobe and Moji – into one centrally located site in Kobe. This consolidation of operations and inventory creates the critical mass needed for improved operational efficiency. The same process occurred in Florida, where WSS consolidated its Tampa and Jacksonville operations and inventory in Orlando. This covered the needs of the previous bases, while improving the firm's capabilities to better serve increasing customer demand in other nearby ports.
"We're always looking for new ways to create efficiencies and improved service levels worldwide," explains WSS Supply Chain Director Sten Vedi. "Over the past year we've also rationalised our product lines to create an increased focus on those products that are in popular demand, while making more room for new products to satisfy the evolving needs of our customers.
"Setting up hubs, such as Busan, puts us at the heart of the action and creates an improved product availability for attached warehouses. It provides a strong foundation for further growth in markets that are of vital importance to the industry.
"The warehouse may be just one year old," Vedi concludes, "but it's already proven how it can both serve our customers and help meet our ambitious business objectives. We're looking forward to helping it, and our other warehouse facilities, develop further in the years to come."