Ethics and anti-corruption
To minimize practices deviating from our values and to secure employees' active contribution to a responsible business culture.
Our anti-corruption efforts are based on six principles that is critical to secure our employees active participation: Top-level Commitment, Proportionate Procedures, Risk Assessment, Communication including training, Due Diligence, Monitoring and Review.
| | | |
| --- | --- | --- |
| UNSDG | Our Position | Our Efforts and Programmes |
| | We view any non compliance on business ethics and anti-corruption seriously and we actively promote the positive impact of responsible business culture at the workplace and community. | We are guided by our policies on ethics and anti-corruption. Our efforts are focused on strengthening responsible business culture. |
More information about our principle in anti-corruption is available here.
Key numbers for Wilhelmsen Ship Management
Trainings and campaigns

Business standards completion rate
2019
2018
2017
Onshore employees
96%
90%
90%
Seafarers
64%
96%
97%
Governance *

Cases reported
2019
2018
2017
Whistle blowing channel
19
24
16
GDPR
67
n/a
n/a
* Wilhelmsen Group figures
Maritime Anti-Corruption Network (MACN)
We have completed the comprehensive due diligence process administered by MACN to qualify membership. We are proud to be part of the network of socially responsible maritime companies to promote fair trade and good corporate practice.
As a member of MACN, we will be making active contributions to promote compliance with anti-corruption laws and committed to establish high standards of integrity. We are committed to implement MACN's Anti-corruption Principles as part of our overall compliance program.
MACN collaborates with governments, authorities and international organizations to identify and mitigate the root causes of corruption in the maritime industry.
About MACN
The Maritime Anti-Corruption Network (MACN) is a global business network working towards the vision of a maritime industry free of corruption that enables fair trade to the benefit of society at large. Established in 2011 by a small group of committed maritime companies, MACN has grown to include over 90 members globally, and has become one of the pre-eminent examples of collective action to tackle corruption.
TRACE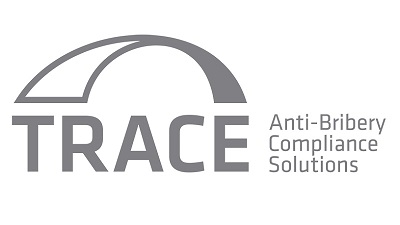 We have completed a comprehensive due diligence process administered by TRACE, the world's leading anti-bribery standard setting organization.
Certification by TRACE signifies completion of internationally accepted due diligence procedures that are stringent and forthcoming during the review process. We promise commercial transparency to valued business partners, industry regulators and multinational companies.
About TRACE
TRACE International and TRACE Incorporated are two distinct entities with a common mission to advance commercial transparency worldwide by supporting the compliance efforts of multinational companies and their third party intermediaries. TRACE International is a non-profit business association that pools resources to provide members with anti-bribery compliance support while TRACE Incorporated offers both members and non-members customizable risk-based due diligence, anti-bribery training and advisory services.
Working alongside one another, TRACE International and TRACE Incorporated offer an end-to-end, cost-effective and innovative solution for anti-bribery and third party compliance.
ISAE

Wilhelmsen Ship Management is certified with International Standard on Assurance Engagements (ISAE) 3402 type 2 to fully protect your data and privacy.
A reputation built on trust
Wilhelmsen whistleblowing channel

The whistleblower channel provides all employees and external stakeholders with a secure channel to report violations of laws, our governing elements and internal policies.

Wilhelmsen whistleblowing channel

Data protection

Privacy and the protection of your personal data is important to us and we are committed to protecting the integrity, availability and confidentiality of your personal data.

Read our privacy policy