WSM Wins award from Adam Smith Awards Asia 2016
WSM is honoured to have been selected as Highly Commended Winner for the inaugural category of Best SWIFT Solution at the Adam Smith Awards Asia 2016.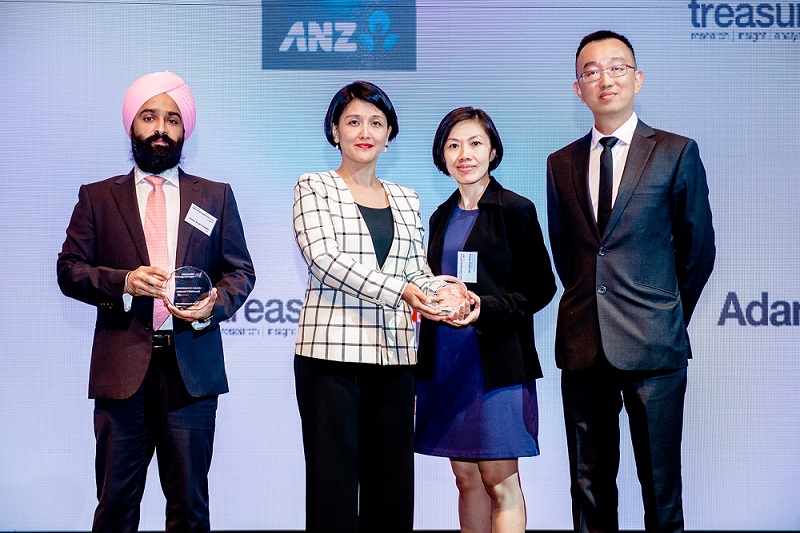 Award winning smiles: (Second from left) Soong Mee Yin, VP of Finance - WSM; Chang Ee Ching, Finance Analyst & Project Coordinator - WSM Malaysia; and Eg Voon Sang, Senior Vessel Accounts Manager - WSM Malaysia, received the award for Best SWIFT Solution. Also pictured is Aman Singh Chadha - Director of Citibank.
For over eight years, the Adam Smith Awards gained recognition around the world as the ultimate industry benchmark for corporate treasury best practices. The Asian chapter named Adam Smith Awards Asia is in its third year and the submissions this year were of the very highest level with over 200 nominations received from a broad range of companies in terms of size and industry sector, with every major country and territory of the Asia-Pacific region represented.
Judging criteria include solutions that demonstrate exceptional best practice and innovation to showcase the best and brightest in the industry.
WSM submitted an entry that detailed the transformative journey of WSM's Accounting & Finance teams in the past years that improved our operational efficiency. The submission was under the categories of "Harnessing the Power of Technology" and "Best SWIFT Solution".
The judging panel of Adam Smith Awards Asia found the scope and scale of our transformation impressive. Including the fact that SWIFT connectivity was undertaken last year, we also satisfied one of the judging criteria – timeline. With those, WSM was awarded the "Best SWIFT Solution"!
Receiving the crystal award for Highly Commended Winner for Best SWIFT Solution on behalf of WSM, Mee-Yin Soong said, "This award belongs to our employees and project teams who worked long hours to implement our projects. It took a lot of commitment, dedication and teamwork to get things done right and I'm very proud of winning for Wilhelmsen."
The award was accepted by WSM team and Citibank (our banking partner).
About Adam Smith Awards Asia
The Adam Smith Awards Asia provides corporates the opportunity to significantly raise their profiles and showcase their achievement in the corporate treasury space. The Adam Smith Awards are firmly established to celebrate true treasury talent and its highly respected judging panel looks for innovation, creativity, outstanding insight and real business impact.