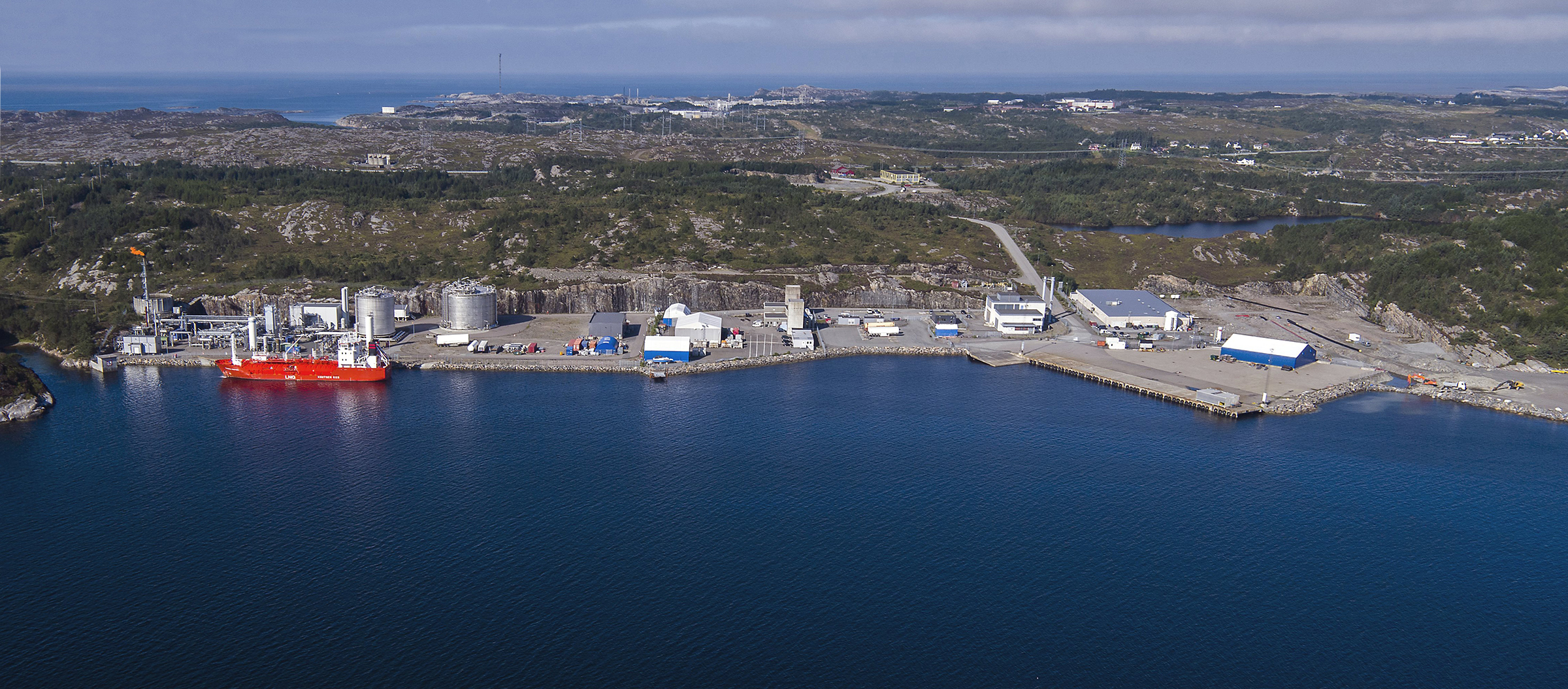 Business offering and model innovation
Our approach to innovation is to invest and develop new business models, technologies, processes and capabilities that result in sustainable product and service offerings and the enabling infrastructure.
Sustainable innovation is required to address the challenges of the energy transition and the decarbonisation of shipping; and meet the needs of our customers for their daily operations.
This is exemplified in our work to be an integral part of the development of hydrogen for marine applications in Norway and internationally. We have partnered with industry leaders to make this a reality sooner rather than later and expect to realise our concept vessel "Topeka" in 2024.
Topeka is first and foremost a vessel concept. Two vessels to be exact, combining running on and transporting liquid hydrogen. The supply chain consists of the producers of hydrogen, who are pivotal partners in the greater project of making hydrogen a viable energy source. Topeka becomes the distribution tool, with our two vessels running on a fixed schedule route along the west coast of Norway both as conventional freight vessels running on hydrogen making the Topeka vessels unique, and they transport hydrogen to filling stations along the coast. NorSea supply bases will act as filling stations where other marine vessels as well as land-based vehicles can purchase liquid hydrogen fuel. We see an enormous potential to not only help reduce emissions both at sea and on land but help move cargo from road to sea.
Topeka received funds from governmental organisations in 2020, with NOK219 million from Enova in Norway and approximately NOK80 million from the EU.
Through NorSea, we have a stake in Coast Center Base (CCB), who owns and develops land where future carbon capture storage facilities will be created. Enova awarded funds worth NOK77.4 million to support this project where CCB and partner ZEG Power will establish a pilot facility for carbon neutral hydrogen production at CCB Energy Park outside Bergen, Norway. Wilhelmsen are in other words taking part in most parts of the value chain related to liquid hydrogen as a fuel.
Together with Hyundai Glovis, a long-time partner to the Wilhelmsen group, we signed a memorandum of understanding to cooperate specifically on new fuels and how to use our combined experience and expertise to shape the maritime industry further.
In addition, our joint venture company Massterly, continues to partner with industry leaders to move cargo transport from road to sea, and towards zero emissions logistics chains. 2020 saw progress on all fronts for Massterly with the delivery of Yara Birkeland to Norway as the vessel that started it all. Yara Birkeland, owned by Yara and operated by Massterly, will eventually run autonomously in Norwegian fjords in the greater Larvik area, hauling Yara fertilizer products and reducing 40 000 truckloads each year bringing cargo from road to sea. The same concept of autonomy will occur with the cooperation of Norwegian food wholesaler ASKO, with autonomous vessels carrying shipping containers across the Oslo fjord instead of driving trucks carrying them around it. The vessels designated for this job were ordered in 2020 and will run on batteries and producing zero emissions.
RaaLabs continued their work to offer vessel management as a service, launching a digital platform to save fuel and reduce emissions, and realise predictive maintenance to help prevent breakdowns and downtime.
Across our entities, we have also continued to work actively in the offshore wind value chain and established new partnerships, for example with Ostensjo in Edda Wind. We believe the offshore wind industry will be relevant for us going forward. The EU strategy on offshore renewable energy proposes to increase Europe's offshore wind capacity from its current level of 12 GW to at least 60 GW by 2030 and to 300 GW by 2050. By establishing us in the offshore wind market, Edda Wind being a clear strategic move to accomplish this, we will continue to look for opportunities within this space. In NorSea, a new company was established called Elevon, that performs pureplay wind logistics, which is a delicate process and requires particular skills and focus.
NorSea together with partners north of Stavanger in Norway, announced a feasibility study on turning a soon-to-be vacant quarry located by the sea, into an offshore floating windmill production facility. The feasibility study is expected to be concluded summer 2021, with the potential of not only producing floating offshore windmills for a growing European market but creating thousands of local jobs in the process.
In 2021, we will continue to progress our investments, projects and other innovations in line with our strategy.