Wilhelmsen insights
An overview of the regulations and guidelines governing mooring lines
We give a snapshot of the relevant regulatory framework governing the mooring process and mooring equipment (including ropes), and the key concepts they introduce. Find out the risks and pain points of non-compliance and how best to comply by only using certified ropes that are fit for purpose, alongside an effective Line Management Plan (LMP).
Wilhelmsen insights |
Thomas Caradec, Product Management and Planning Director Mooring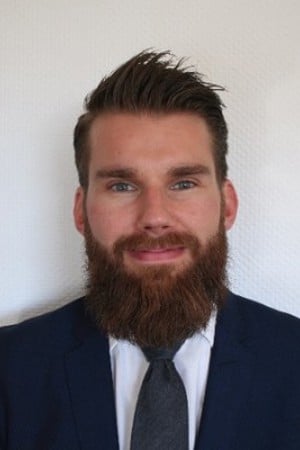 Safe mooring safeguards the well-being of your crew and personnel on the quayside. Failure to comply with industry guidelines and regulations could result in a fatal accident or have significant economic repercussions for your business.
Quick Access to important sections:
Key regulatory concepts
What are the risks of non compliance
How can you ensure compliance
Main guidelines and regulations pertaining to mooring
OCIMF MEG4
The Oil Companies International Marine Forum (OCIMF) Mooring Equipment Guidelines (MEG), Fourth Edition (OCIMF MEG4) was published in 2018 and provides recommendations for the safe mooring of tankers and liquefied natural gas (LNG) carriers at terminals. Other vessels choose voluntarily to follow the same philosophy for improved safety.
The guidelines are intended to enhance the safety and operational efficiency of mooring operations and reduce the risk of incidents. They include recommendations on the testing, selection, inspection and maintenance of mooring lines, as well as defining a test program for mooring lines and tails that should be completed to ensure compliance.
MEG4 also introduced new terminology such as the 'Ship Design MBL' (SDMBL) and 'Line Design Break Force' (LDBF), which are now commonly used in other regulations and guidelines.
OCIMF SIRE 2.0
The Oil Companies International Marine Forum (OCIMF) Ship Inspection Report Programme (SIRE) is a comprehensive inspection scheme designed to improve safety and environmental performance in the shipping industry. It was originally released in 1993 and the latest version (OCIMF SIRE 2.0) is being rolled out in 2023.
SIRE inspections are conducted by accredited inspectors who assess a vessel's safety management systems, operational procedures and overall condition. The inspections cover a wide range of areas, including mooring equipment, mooring lines and Line Management Plan (LMP).
SIRE 2.0 includes a questionnaire for the inspection of vessels that utilises many of the concepts and recommendations from OCIMF MEG4, including a strong focus on the LMP. Chapter 9 of the Question Library focuses on mooring.
RightShip RISQ
RightShip is the world's leading Environmental, Social and Governance (ESG)-focused digital maritime platform tailored to the dry-bulk segment. The company provides safety and environmental risk management leveraging expertise in global safety, sustainability and social responsibility.
As part of its inspection process, RightShip uses the RightShip Inspection Ship Questionnaire (RISQ), which covers a wide range of areas including crew training, certification, operational procedures, selection and inspection of mooring lines and the implementation of an LMP.
RISQ is currently in its second iteration. The third iteration is expected to be released before mid-2023. The questionnaire employs many requirements from OCIMF MEG4 in its section on mooring lines and is applicable primarily to bulk carriers, general cargo ships and container ships.
IMO SOLAS Circulars 1619 & 1620
SOLAS II-I Reg. 3-8 'Towing and mooring equipment' was amended by the Maritime Safety Committee (MSC.102) in 2020 and enters into force on 1 January 2024. These amendments introduced a new revision of Circ. 1175 and two new guidelines:
Circ. 1175 rev. 1: Guidelines on shipboard towing and mooring equipment.
This circular was revised and now includes reference to the calculation of the Ship Design Minimum Breaking Load (SDMBL). The revision will be applicable for all vessels built after January 2024. The revised version does not supersede the original document, which remains applicable for vessels built between January 2007 and January 2024.
Circ. 1619: Guidelines on the design of mooring arrangements and the selection of appropriate mooring equipment and fittings for safe mooring.
These guidelines apply to all vessels built on or after 1 January 2024 and provide information about the design of mooring arrangements and the selection of mooring equipment, including lines.
Circ. 1620: Guidelines for inspection and maintenance of mooring equipment including lines.
These guidelines apply to all vessels and provide information about the inspection and retirement of mooring lines, and the criteria for replacing lines once they are retired.
Vessel Construction date

Relevant circulars

Construction

Ships built on/after January 2007

Circ. 1175

Ships built on/after January 2024

Circ. 1175 rev.1; Circ. 1619

Inspection and maintenance

All vessels in operation after 1 January 2024

Circ. 1620
Did you know we have created a knowledge base for Ropes? There you can find frequently asked questions around regulations, best practices and technical product information.
Key regulatory concepts related to mooring ropes
Each guideline brings its own set of requirements, and a detailed evaluation of these must be undertaken to ensure compliance of your vessel. However, there are common concepts found in all the guidelines and regulations that must be implemented to ensure compliance and safe mooring operations. These elements are outlined in the table below:
A Ship Design MBL (SDMBL) should be calculated for every vessel.
Selection of ropes and tails should be based on the Line Design Break Force (LDBF) / Tail Design Break Force (TDBF).
Implementation and maintenance of a Line Management Plan (LMP)
Periodic inspection of ropes according to the manufacturers' guidelines. The inspections should be recorded in the LMP.
Retirement of lines according to manufacturers' guidelines and/or when the residual strength reaches 75% of the SDMBL.
Traceability of lines: all certificates should be available on board the vessel and linked to a unique identifier on each rope.
What are the risks of non-compliance?
In addition to the risk of potentially dangerous situations arising and sub-optimal mooring, non-compliance observed during an inspection will require the ship owner/operator to implement suitable corrective actions. These may result in additional costs and operational downtime.
Vessels that have a high number of non-conformities are also less likely to be chartered or accepted into ports and terminals, resulting in lost business and significant economic consequences over time.
Non-compliance related to mooring ropes are sometimes caused by poor selection of lines, lack of proper processes or overall inadequate practices. These factors can also result in a sub-optimal mooring arrangement, leading to reduced lifetime of the lines, unsafe situations and even accidents involving personal injury or death.
Challenges for ship owners/operators
The average duration of a RightShip RISQ inspection is close to 15 hours, with an average of 22 non-conformities across all vessels. The inspection is not only time-consuming but addressing non-conformities may also result in additional work and delays that can add to costs.
Preventive action such as implementing a well-maintained and exhaustive LMP, periodic inspection procedures and keeping mooring lines in good condition will ensure compliance and reduce the time used in external inspections and addressing non-conformities.
The pain points elaborated

Mooring lines are only one element of mooring regulations and shipping companies must ensure they are compliant with all of them.

It is often difficult to navigate all the line/tail product offerings on the market, especially if strength values presented on product datasheets are not in line with the new terminology.

Non-compliance can potentially create unsafe situations and lead to accidents. Non-compliance and the resulting remedial action can have a financial impact in terms of downtime and expense, loss of business and reputational damage.

Given the many aspects of compliance for mooring ropes, companies relying on several suppliers will have to cope with increased complexity, which is time consuming.
What you need to alleviate these issues are compliant products, transparency from manufacturers and trusted technical support.
How can you ensure compliance:


Compliant products / Transparent product selection
The ropes and tails should be selected based on their specific LDBF/TDBF, which represent the minimum force that a new, dry, spliced mooring line or tail will break at. According to the stated regulations and guidelines, products should be selected based on:
For ropes, LDBF should be 100-105% of the SDMBL
For tails, TDBF should be 125-130% of the SDMBL
It is important to note that the LDBF or TDBF for nylon (polyamide) mooring lines should be specified as break-tested wet. This is because nylon lines change strength characteristics once they are exposed to water and generally do not fully dry out to their original construction state.
Note that the OCIMF lists specific testrequirements for lines and tails to be OCIMF MEG4-compliant. Test results are included in the base design certificate and the mooring line/tail certificate of each product (see below).
The Timm Master, Timm Flex, Acera Amundsen and DaGama product series from Wilhelmsen Ships Service are fully compliant with the regulations stated above.
Thanks to our worldwide presence, our products are available in over 2,100 ports in 125 countries, which means you can easily procure a replacement rope and remain compliant without risking logistical delays.
Click here to explore our complete range of mooring ropes
Mooring line/tail certificates
All mooring lines and tails should be delivered with a corresponding certificate that is traceable to the individual line. OCIMF MEG4 has clear requirements for what should be in such certificates and also requires that base design certificates be reviewed and approved by a third party, preferably a member of the International Association of Classification Societies (IACS). OCIMF MEG4-type certificates are also traceable to a specific vessel and its SDMBL.
Manufacturers' recommendations
From initial selection to inspection, monitoring and retirement of mooring lines, operators rely increasingly on recommendations from the rope producer. This should not only improve the safety of the seafarers and port workers, but also promote more efficient vessel operations and, in turn, more sustainable shipping.
Mooring line and tail manufacturers should provide relevant information about the use and care of products, as well as specific guidelines about inspection and retirement. They should also be able to provide guidelines, manuals and examples of best practice to promote the optimal safety and operational performance of each product.
Click here to visit our Ropes Knowledge Base page.
Technical support & services
In order to select the right product for the application and the vessel – but also to ensure a more effective and safer mooring arrangement – the regulations and guidelines emphasize the need for improved communication between the user and the manufacturer of the lines.
Receiving technical support about the optimal product selection, but also to identify improvement to the setup in case of excessive wear of the mooring lines or tails means you will be able to get the most of your mooring arrangement.
Our global network of technical experts and port service engineers (PSEs) are always available to guide you in selecting the best products, in assessing in-service mooring lines or in the implementation of best practices. Our aim is to help you make the right informed decisions for your vessel.
In addition, some regulations such as MEG4 and RightShip RISQ recommend retiring the lines or tails when their strength reaches 75% of the Ship Design MBL. Wilhelmsen Ships Service offers residual strength testing of your lines.
LMP – Line Management Plan
The LMP is a critical element of the above regulations and should be simple to update and easily accessible by staff both on board and ashore. It should contain the following information:
Records of mooring hours
Line inspection records and plans
Manufacturer and operator retirement criteria
Test/inspection reports
Manufacturer's recommendations following tests or inspections
Wear zone management
An LMP can take different forms, from paper-based or electronic document formats to a dedicated software platform such as Wilhelmsen Ships Service's Line Management Plan.
Due to the large amount of information required to be included in the LMP, and the fact that it must be easily accessible and updatable, using a dedicated software solution will make the task easier for both vessel operators and fleet managers.
Click here to visit our LMP™ by Wilhelmsen Page.
Periodic inspections of mooring lines
Implementing procedures for the periodic inspection of mooring lines and tails is another critical element of the regulations. Such inspections should be based on manufacturers' recommendations to determine what is the best action to take, should damage be observed. If the guidelines from the manufacturer are not available, the operator will either need to rely on existing internal company procedures or use guidelines from, for example, the Cordage Institute. Because these guidelines cover a wide range of products and applications, they will not provide the same level of information as product-specific inspection guidelines.
Failure to implement inspection procedures can lead to unsafe situations and faster wear of the mooring lines. Additionally, not having an inspection process in place will lead to an observation during an inspection.
Need assistance navigating regulations for mooring?
Navigating these guidelines and regulations can be difficult and sometimes confusing. We can help you navigate and guide you in selecting the most optimal mooring solutions for your vessel and application, ensuring more effective and safer ship operations.
Visit our knowledge base that answers most frequent questions on regulations, best practices for mooring and technical product information. If our knowledge base does not help or you want someone to talk to, feel free to reach out to us.