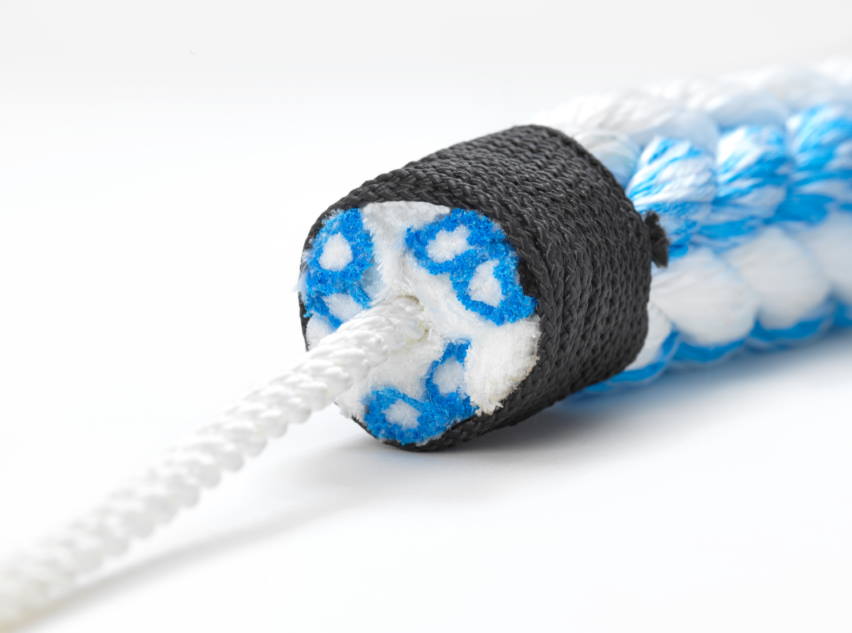 BHP rewards customers utilizing Wilhelmsen's industry leading mooring technology through new incentive scheme
Included in revised mandatory mooring requirements for all vessels calling at the BHP Port Hedland Terminal, Australia, operators utilising Wilhelmsen's Timm Snap Back Arrestor ropes and Line Management Plan, will receive a significant discount in line handling charges for every Hedland terminal call.
Aiming to further advance mooring safety, the innovative incentive scheme promotes the adoption of new mooring line technology aimed at reducing potentially dangerous snap backs of mooring lines.
Launched in 2019 following seven years of development, Wilhelmsen's tried, tested and type approved Snap Back Arrestor (SBA) does just that, setting a benchmark for a new wave of safer, human-centric mooring technology.
"A clear and clever endorsement of the importance of snap back arrestor technology, this partnership with BHP is of course great for us, but even more than that, it is such a positive step forward for our entire industry. Encouraging all manufacturers to invest in developing safer, smarter mooring products and systems, and owners and operators to see the in-built value in them, this could be a genuine catalyst for change", says Veronika Aspelund, Business Manager, Ropes, Wilhelmsen.
Significantly reducing line handling charges per terminal call for those vessels utilising Wilhelmsen's Timm Master 12 Snap Back Arrestor F100 in conjunction with the Wilhelmsen Line Management Plan, or an equivalent approved by BHP, makes any potential upgrade costs Hedland a worthwhile investment. As with the incentive, vessels regularly calling at Hedland will recoup any outlay costs for new Wilhelmsen SBA ropes and line management plan in just a handful of calls.
This latest revised version of the Port Hedland Mooring Management Standard includes mandatory requirements relating to certification, mooring equipment, vessel crew, and line management. The latter is a key part of the incentive scheme and an area where once again Wilhelmsen have created a clever solution.
Launching an easy to use, Line Management Plan application in 2019 Wilhelmsen's dedicated app provides a complete overview of the mooring equipment and usage, working seamlessly across all mobile and desktop devices. Replacing manual logs and paperwork, ropes can be replaced exactly when required, ensuring compliance with the latest guidelines.
"We have always advocated that clear and coherent rope management is an important foundation of a safe, successful and efficient mooring system. BHP through their Hedland standard and incentive program clearly do too, and this latest partnership is a clear and positive signal, mooring can and should be safer and technology can help us get there", says Magnus Dickens, Venture Lead, Open Innovation, Wilhelmsen.
The new BHP mooring line technology incentive will be valid for all vessels calling at Port Hedland Terminal meeting the requirements from 1 April 2021 until 30 June 2022.
Download the BHP Port Hedland Mooring Management Standard here:
https://mp.digital.wilhelmsen.com/l/300991/2021-04-05/bnbcb/300991/1617595416esF3BLTL/20210226_BHP_Port_Hedland_Mooring_Management_Standard.pdf
For more information on our Snap Back Arrestor offering, click here:
https://www.wilhelmsen.com/marine-products/ropes/the-new-era-of-safer-mooring/
For more information on our Line Management Plan offering, click here:
https://www.wilhelmsen.com/marine-products/digital-ventures-mp/line-management-plan/