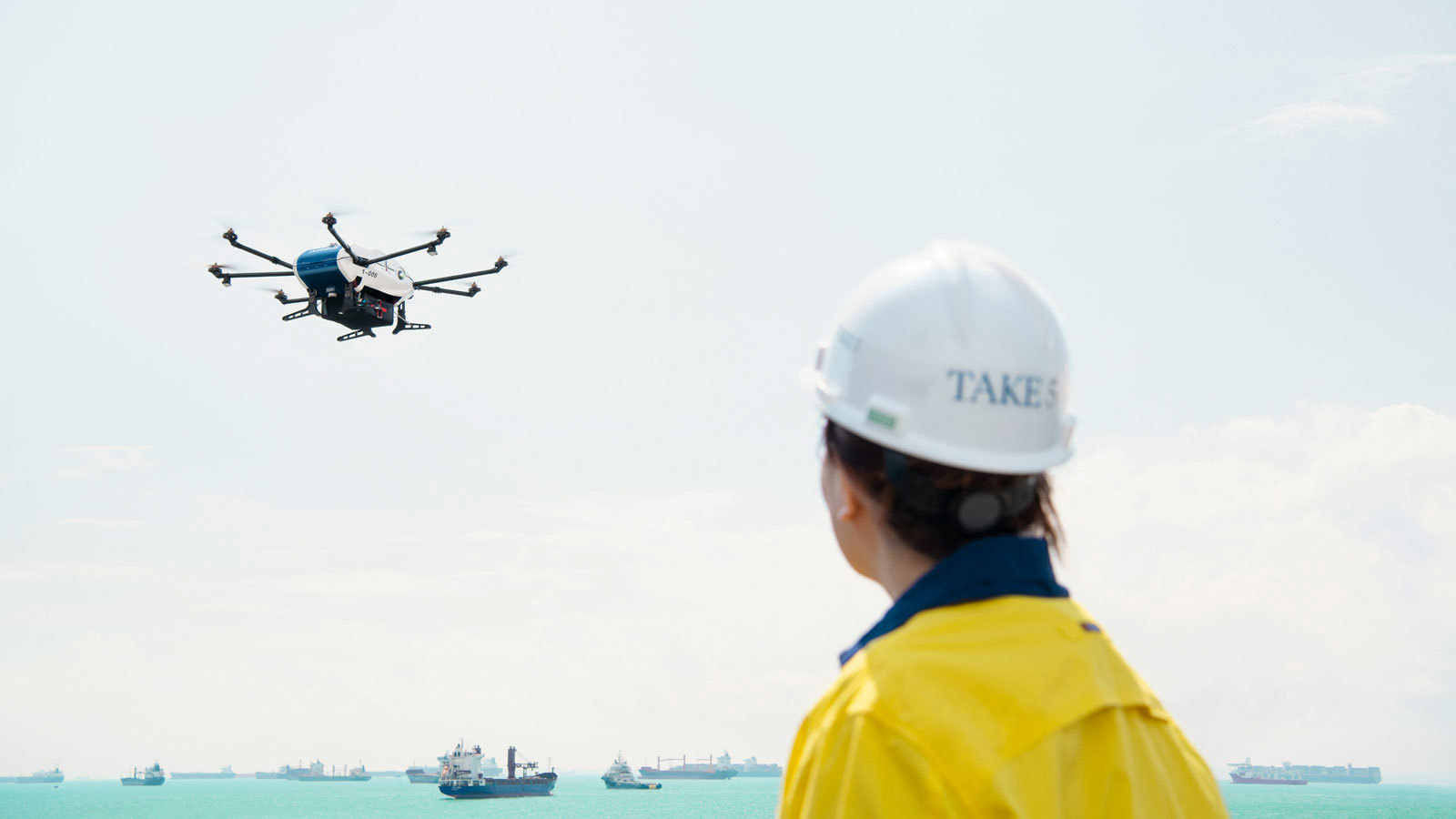 Sustainable innovation
As a shaper of the maritime industry, we understand the need to innovate and capitalise on both new technology and new ways of working. We might not be a technology company, but we use technology to improve our business offerings and create new methods for how the maritime industry operates. Everything we do is related to how we are enabling global sustainable trade.
In 2018, we announced and launched several innovative efforts stretching wide in our group of companies. Perhaps the biggest announcement and launch was Massterly, our joint venture with Kongsberg Group. Massterly is the first of its kind, a company building and operating autonomous ships. Not only will this revolutionise the maritime industry and logistics, it will have a massive environmental impact as trucks can be taken off the roads and replaced by zero emission waterway vessels. Massterly is located at our head office in Norway.
We explained last year how we launched agency-by-air, our ships agency offering where drones deliver spare parts and other smaller items to vessels in port. In 2018, we partnered up with Airbus, one of the world's leading commercial airplane manufacturer. This serves as good example of how we pave the way for the industry, bringing in best of breed from the technology side and adapting it to fit the regulative, operational and commercial challenges of our business.

Two new technology companies came into the Wilhelmsen group in 2018. First, we made a strategic investment in DoLittle, a company specialising in digital product building. Second came the establishment of Raa Labs, a joint venture with Wallenius Wilhelmsen. Raa Labs will help the maritime industry accelerate its digital transformation. Both companies are located at our head office in Norway.

Wind power is growing as an industry, and including all infrastructural initiatives surrounding it. In 2018, we secured a large contract with TenneT to do maintenance for transformer stations, making sure electric power is available for continental Europe. This contract was only possible to secure because several Wilhelmsen group companies joined efforts and saw innovative methods as means to better serve our customers.

Still at pilot stage, our marine products division announced a new customer interaction interface in 2018, a portal called FRED™ (Framework for Enterprise Data). FRED provides customers with an until now largely unseen instant overview of all their transactions, on-demand.

2018 was also the year we showcased to the entire defence industry how civil-military cooperation can save costs, lift efficiency and deliver unparalleled logistics to gigantic military operations. Trident Juncture, the NATO exercise, enabled our group companies to work together in delivering host nation support, making sure NATO forces could quickly and efficiently get on the ground in Norway and start their operations. In addition to the physical delivery of large-scale logistics, our companies also developed a never-seen-before order and billing system called HOBS (Host nation Ordering and Billing System). It is basically an online shop serving thousands of allied forces where they can order everything they need for operating locally in a foreign environment.