Wilhelmsen insights
How to keep your boiler and cooling systems in tip-top condition
Consistent preventative maintenance of boiler and cooling systems can promote better efficiency and protect against unexpected costs resulting from corrosion and scaling problems. In this article, we discuss the challenges and how you should tackle them.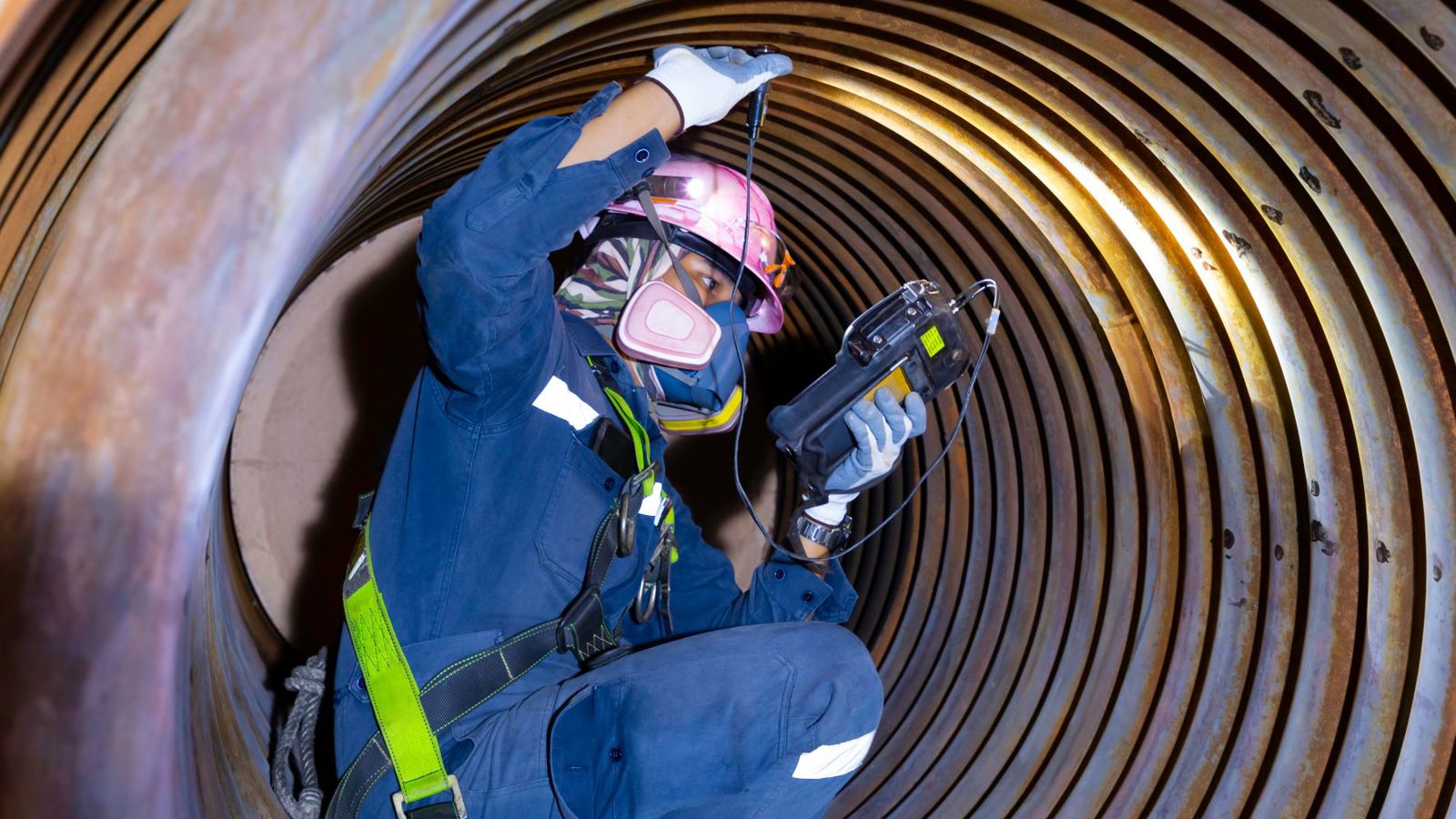 Wilhelmsen insights |
James Tan, Technical Product Marketing Manager - Oil & Water Test kits/Services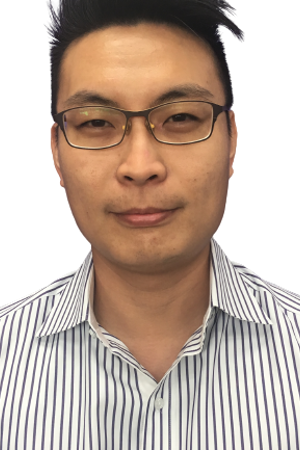 The risks of inadequate water treatment
Water contamination is an ever-present risk for onboard boiler and cooling systems. Distilled water should be the default water quality as feedwater for these systems. But this may not always be the case due to vessel operational challenges. Using non-distilled or fresh water containing higher concentration of minerals (calcium, magnesium, carbonates, chloride) and other contaminants (dissolved organic and suspended solids) can lead to water-related problems if not addressed in a timely manner with a combined chemical/operational approach.
Top 3 Boiler water challenges

Corrosion

Lack of heating/de-aerating of feedwater, use of inferior feedwater that contains high chloride and sulfate, and lack of chemical treatment increase the corrosion potential of the boiler water. The safety risk is heightened in the case of high-pressure boiler systems.

Scaling/Deposition

While corrosion typically accounts for 80% of boiler-system problems, scaling effects typically of calcium, magnesium-based oxides, carbonate scale and sludge will negatively impact boiler steam generation capability. With prolonged exposure leading to overheating, the tube may rupture and cause untimely asset damage.

Carryover

This could stem from improper boiler water level control and water treatment, resulting in contaminants in the water phase being carried over to steam leading to corrosion and deposition in the piping and condenser.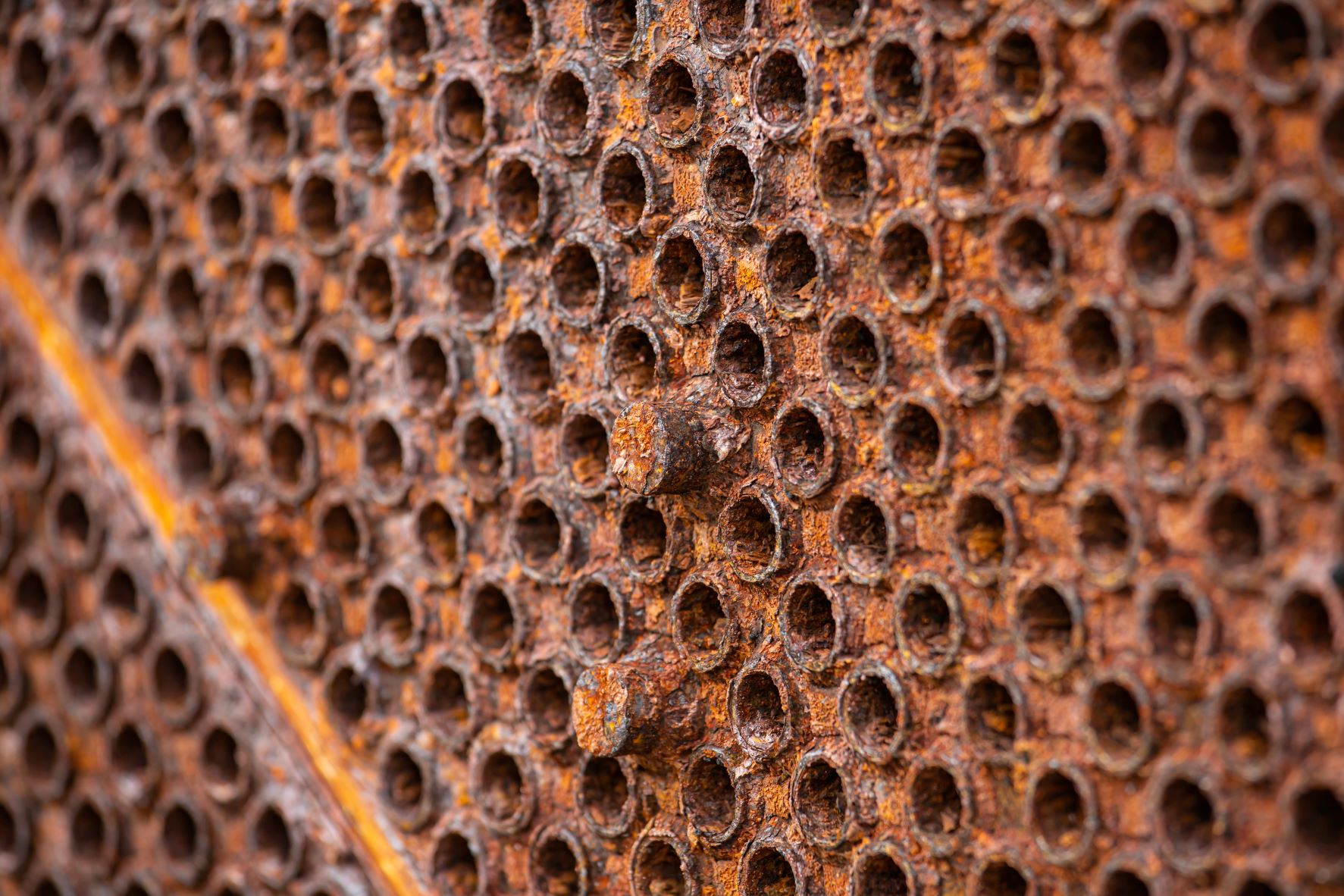 Rusty heat exchanger tube sheet
Top 3 Cooling water challenges

Corrosion

Using inferior feedwater, ingress of seawater or contamination, and lack of proper water treatment are key drivers for corrosion risk.

Scaling/Deposition

Organic and inorganic water contamination will increase the temperature of heat exchangers. This is critical for plate and frame exchangers (PHE), which are increasingly common, but have a low tolerance to scaling and deposition. If left unchecked, this will negatively impact engine performance and fuel efficiency.

Bio-fouling

The operating temperature of 20-45 degrees Celsius in the closed loop system presents ideal conditions for biofouling to occur. If unmanaged, this will impact heat transfer and result in odour and other potential health-related issues.
Loss-of-hire loss and asset repair loss can easily add up to more than USD 50,000 per day.
The pain point you want to avoid
Prevention is the best defence against the inconvenience of delays and financial hits that problems from boiler/cooling systems can result in. What's the worst that can happen? April Teo, Business Manager for Oil & Water Solutions, explains: "Imagine if your vessel boiler or cooling system breaks down and needs a repair or replacement. Bear in mind that asset repairs can put a ship out of trading for anything up to a week. Loss-of-hire loss and asset repair loss can easily add up to more than USD 50,000 per day. This invisible stress will be extremely daunting for any owner or ship operator."
"Alternatively, you could get a nasty surprise during a scheduled dry docking if a class surveyor identifies issues with your vessel's boiler or cooling system and refuses to declare the ship seaworthy until they are rectified," Teo adds.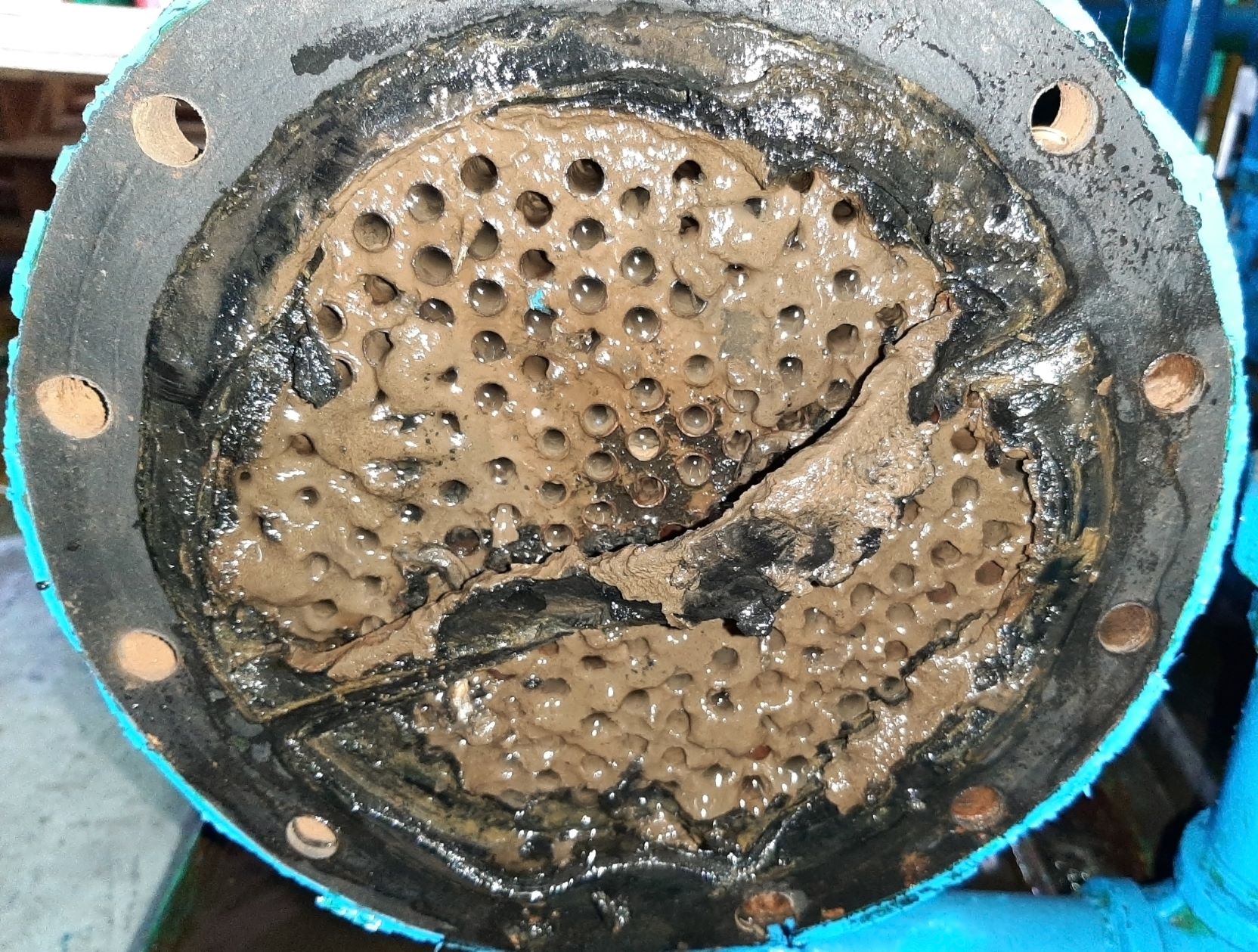 Sludge forming on surface of condenser
Consistent care ensures health and regulatory compliance
So, just like a kettle needs occasional descaling, and your fridge needs cleaning to prevent microbes proliferating, marine boiler and cooling systems need consistent care to ensure optimal performance. This is also required as part of a vessel's planned maintenance of critical equipment under the ISM code.
Furthermore, the Carbon Intensity Index (CII) regulation coming into force on 1 January 2023 puts vessel performance right at the top of the priority list as the shipping industry moves to decarbonize. Boiler and cooling system inspections and proper water treatment are a key part of the jigsaw puzzle of preventative measures that combine to increase overall vessel performance and catch problems early. Careful checks should be made for corrosion, scaling, sludge, and cracks at least twice a year to safeguard longevity.
A simple three-step program
With all this in mind, it is crucial to ensure that boiler and cooling systems are properly and regularly maintained to avoid putting vessels out of action at the least opportune moment. Han Ding Hou, Product Manager for Water Solutions, recommends a three-step program to reinforce good habits and support better preventative boiler/cooling system maintenance and asset protection:
Consistent water treatment

Perform regular dosing with the right amount of WSS-recommended chemicals to enhance efficiency.

Consistent indicative testing*

Carry out onboard water testing using WSS Spectrapak 309 Cooling water and Spectrapak 310 Boiler water test kits to monitor conformance and immediately deal with abnormalities. Recommended boiler and cooling systems analysis should be conducted daily, or once a week at the very least.

*Periodic lab analysis is recommended to complement onboard testing. Detailed analysis will help to profile your water quality and identify issues not normally picked up by routine onboard testing. A combination of both onboard testing and detailed lab analysis will ensure timely intervention.

Consistent performance monitoring

Data should be recorded in a management platform (e.g., WaterProof) to enable performance tracking and triggering timely intervention if needed.
A reputable test-kit supplier
At WSS we take pride in the integrity of our products from production to shelf. "Our robust quality-assurance system ensures our Spectrapak series of water test kits are thoroughly tested and proven to ensure consistency and reliable data", says James Tan, Product Manager for Test Kits & Services
We advise buying water test kits only from reliable manufacturers. Using genuine WSS products will ensure your data conforms to the expected norm.
Top-quality packaging and components
Our Spectrapak kits, which come in bright-blue branded boxes, include high-quality plastic reagent bottles to ensure accurate readings. The bottles are also colour-coded for ease of use (for example, in the Spectrapak 309 kit, the blue is for chloride, green for nitrite, yellow for P-Alkalinity). Every kit has a clear instruction guide affixed to the inside lid of the box to ensure proper application. The internal layout indicates the systematic use-sequence of reagents to accessories, in a clockwise direction.
We also provide short, step-by-step instructional videos on YouTube found here and here that include essential safety precautions when performing tests.
On-hand expertise when you need it
You can go a step further in protecting your assets by tapping into our market-leading expertise in three core ways:
Technical knowledge including crew re-training in smart water management delivered by WSS surveyors onboard your vessel.
Advisory services including guidance on our full range of chemicals and test kit products.
Digital platform that safeguards your vessels' records in one place. With just a few clicks, crew on each ship can extract the results and monitor test trends anytime, anywhere.
With WSS, you are in the best hands. To find out more about how we can help, please get in touch with Customer Service or your Account Manager. For contact details, visit https://www.wilhelmsen.com/contacts-and-locations/