Download our Ballast Water Whitepaper
Whitepaper: Start Your Ballast Water Treatment Today to Reduce Operational Risks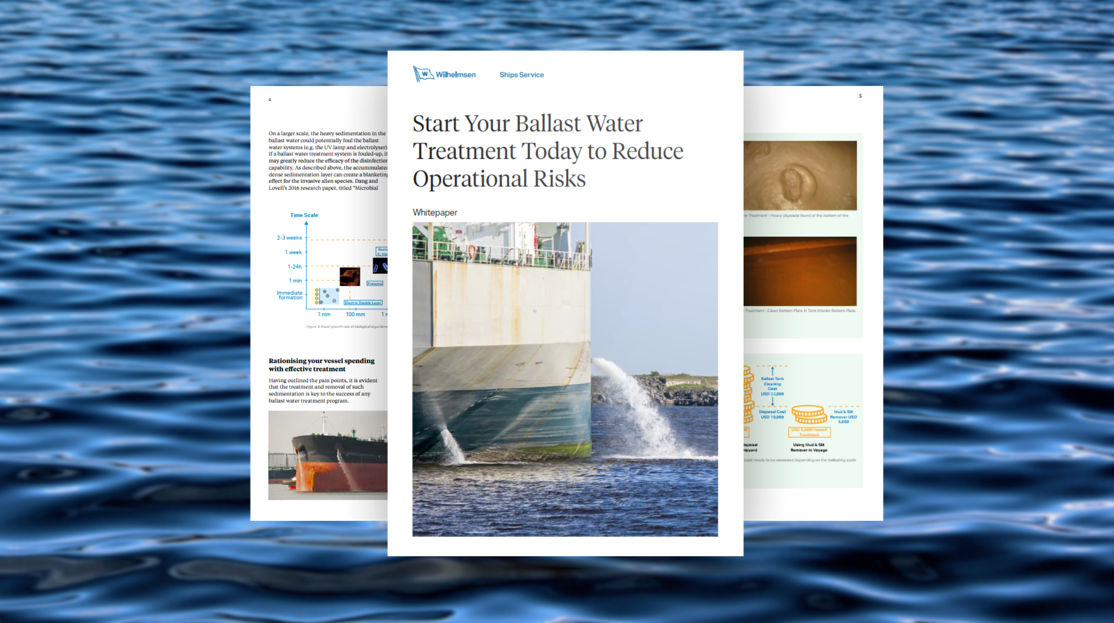 The Ballast Water Management (BWM) Convention was implemented in 2017 to regulate ballast water discharge and reduce the risk of transferring invasive aquatic species into the sea. All ships must comply with the D-2 standard by September 2024.

Many vessels have yet to install a Ballast Water Management System, and will continue to practice D-1 standard before September 2024. For those that have, most of them will experience some forms of operational issues.
Our new whitepaper discusses these operational issues that come with ballast water management and how you can overcome them.
Download it now by filling in the form on this page.

For more information on our Ballast Water solutions and our "Clean, Comply, Monitor" approach, please check out this page:
https://www.wilhelmsen.com/marine-products/water-treatment-solutions/ballast-water-treatment/