Wilhelmsen insights
Ask the Expert – What do shipowners need to know about current regulations for refrigerants?
The low GWP future is coming. Certain refrigerants will be made obsolete, affecting compliance and refrigerant supply. Here's how you can prepare for it.
Wilhelmsen insights |
Francis Lai, Business Manager Refrigeration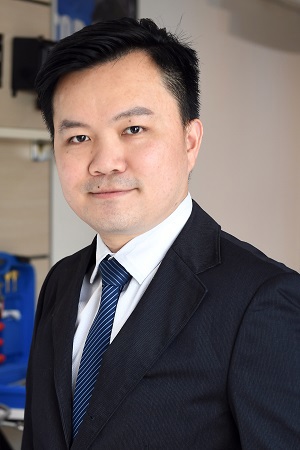 Experts Francis Lai, Technical Product Manager for Refrigeration, and Eddy Scheepers, Senior Technical Product Manager for Gases and Cylinders, share their thoughts.

What do shipowners need to know about current regulations for refrigerants?
The Montreal Protocol was first established in 1987 to phase out refrigerants with high ODP (Ozone Depleting Potential); the Kigali amendment to the Montreal Protocol in 2016 addresses refrigerants with high GWP (Global Warming Potential). Under this amendment, all 197 countries agreed to the phase out of HFCs (HydroFluoroCarbons) starting from 2019. From 2020, HFCs with GWP of over 2500 will be banned in the EU, affecting common refrigerants such as R404A, R507 and R422D.
How can shipowners be better prepared for the low GWP future?
If their vessels are still operating on HFCs with high GWP like R404A, shipowners should consider switching to eco-friendly refrigerants with lower GWP to ensure long-term compliance and stable refrigerant supply in the future. We are working closely with our customers to help them adapt to the next generation of low GWP refrigerants.
What is the recommended eco-friendly alternative to R404A?
There are numerous replacements for R404A available - most of them with a much lower GWP than 3922. However, those refrigerants are either not compatible with existing systems at all or they will incur huge retrofitting costs. At WSS, we recommend Unicool R407F as the drop-in replacement for R404A in existing systems, after testing extensively all the options available.
What should shipowners consider when selecting their supplier of refrigerants?
Shipowners should select a supplier that can, on a global scale, offer access to high quality products in an eco-friendly cylinder system. WSS offers a global exchange or refillable cylinders that are fully traceable to the manufacturer of the refrigerants inside the cylinders. Our top-grade product is made available globally in a standardised manner, making it easy for shipowners to work with and thus there is no need to worry about quality issues of the refrigerants or the safety of the cylinders.