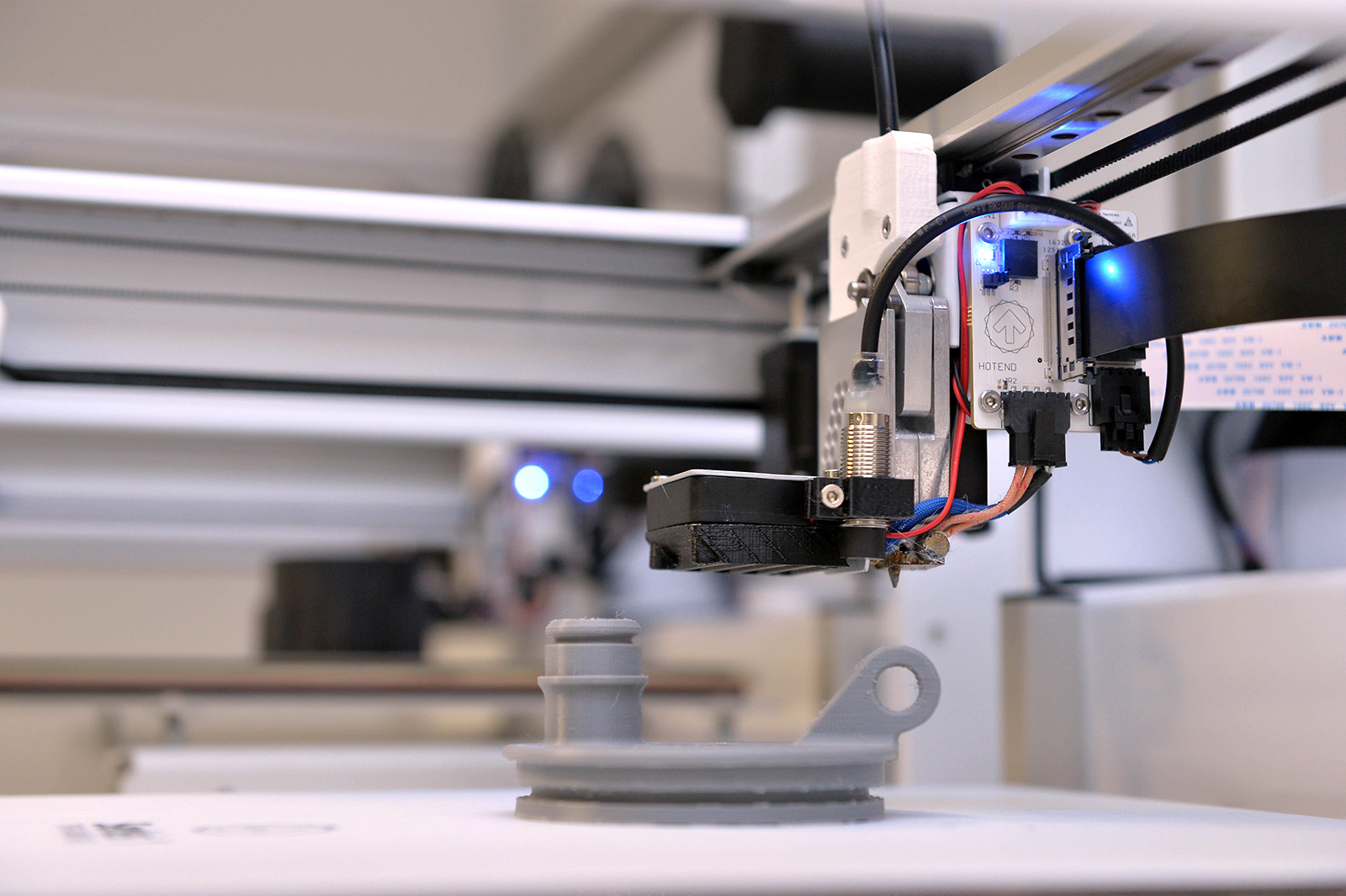 Wilhelmsen and Ivaldi Group take another step towards digitalizing maritime supply chains with 3D printing technology
Wilhelmsen and technology partner, Ivaldi Group further deepen their collaboration with on-demand 3D printing of marine parts.
Wilhelmsen has partnered with Ivaldi Group to deploy additive manufacturing, starting in a facility in Singapore. The local micro factory capable of on-demand production provides 3D printed parts to select partners as part of their early adopters program in a port that sees more than 100 vessel visits a day.
"Looking at the costs associated with our marine products sales, the supply chain costs are frequently at least as large as the Cost of Goods Sold." says Kjell Andre Engen, Executive Vice President of Marine Products, Wilhelmsen Ships Service, "Additive manufacturing with a technology partner like Ivaldi will enable us to reduce costs and environmental footprint while also increasing our service capabilities to serve our customers".
Wilhelmsen and Ivaldi see a clear opportunity to leverage existing infrastructure and new technology to revolutionize the current supply chain. One of the first customer partners of this joint programme is Berge Bulk. Sim Teck Siang, Procurement Manager, Berge Bulk, said: "Long lead times, limited parts availability and extensive logistics are some of the challenges faced by the maritime industry. Operating and managing over 50 vessels, we require marine parts to be customized and delivered to our vessels efficiently and in a short amount of time. The advancement of 3D printing technology, and its capabilities of using a diverse range of materials to produce the parts we require, is impressive. We look forward to explore 3D printing's increasing versatility in the customization of design and production of parts on demand via this joint programme."
Wilhelmsen Ship Management is another customer partner participating in the joint programme. Capt. J. N. Patwardhan, General Manager for Wilhelmsen Ship Management Singapore, says: "As we could possibly get quality parts on demand at a relatively lower overall cost, we are willing to subscribe. Considering our present day spend and lead time on ship spares, additive manufacturing will help us better manage inventories and predict deliveries, thereby reducing operating costs. The possibilities of using alternate materials to replace expensive legacy materials will reduce pilferage while remaining compliant with industry requirements. All of these excite us and we are very eager to work on this."
The maritime industry has aging fleets and equipment in use for over 10 years, resulting in high demand for marine parts that are not always carried by the Original Equipment Manufacturers (OEM). The supply chain getting the parts to the vessel on time, no matter where in the world, is another pain-point ships management agencies are facing.
"Ivaldi Group is working with stakeholders in the industry, from OEMs to vessels' crews, to be able to revolutionize the marine parts' supply chain. Using the Ivaldi Group system is already proving cost-effective. Instead of having to buy a new welding mask because of a broken clip, a new clip was printed for one-tenth of the price. It was also delivered within 24 hours as opposed to having to wait the 3-4 weeks it would otherwise take to ship to the customer," says Espen Sivertsen, CEO of Ivaldi Group.
About Wilhelmsen
With the largest maritime network in the world, Wilhelmsen Ships Service is the maritime industry's trusted partner in port, on board and offshore. Active in 2,000 ports, in 125 countries worldwide, our wide portfolio is available in every market and region, to every conceivable vessel type.
Supplying marine solutions including the Unitor brand of products, Timm ropes, Unicool refrigerants, and Unitor and Nalfleet marine chemicals, last year, we made product deliveries to 27,500 vessels.
Developing new and daring solutions, shaping the maritime industry for the future, we take competence, sustainability, innovation and unparalleled customer experiences one-step further.
About Ivaldi Group
Ivaldi Group leverages cutting edge additive manufacturing and metal fabrication solutions to provide in-port parts on demand services for the maritime, construction and offshore industries. Drawing on a breadth of additive manufacturing industry experience, Ivaldi Group works across a range of stakeholders to digitize product portfolios and improve cost, risk and delivery times for all parties. You can learn more about Ivaldi Group here.