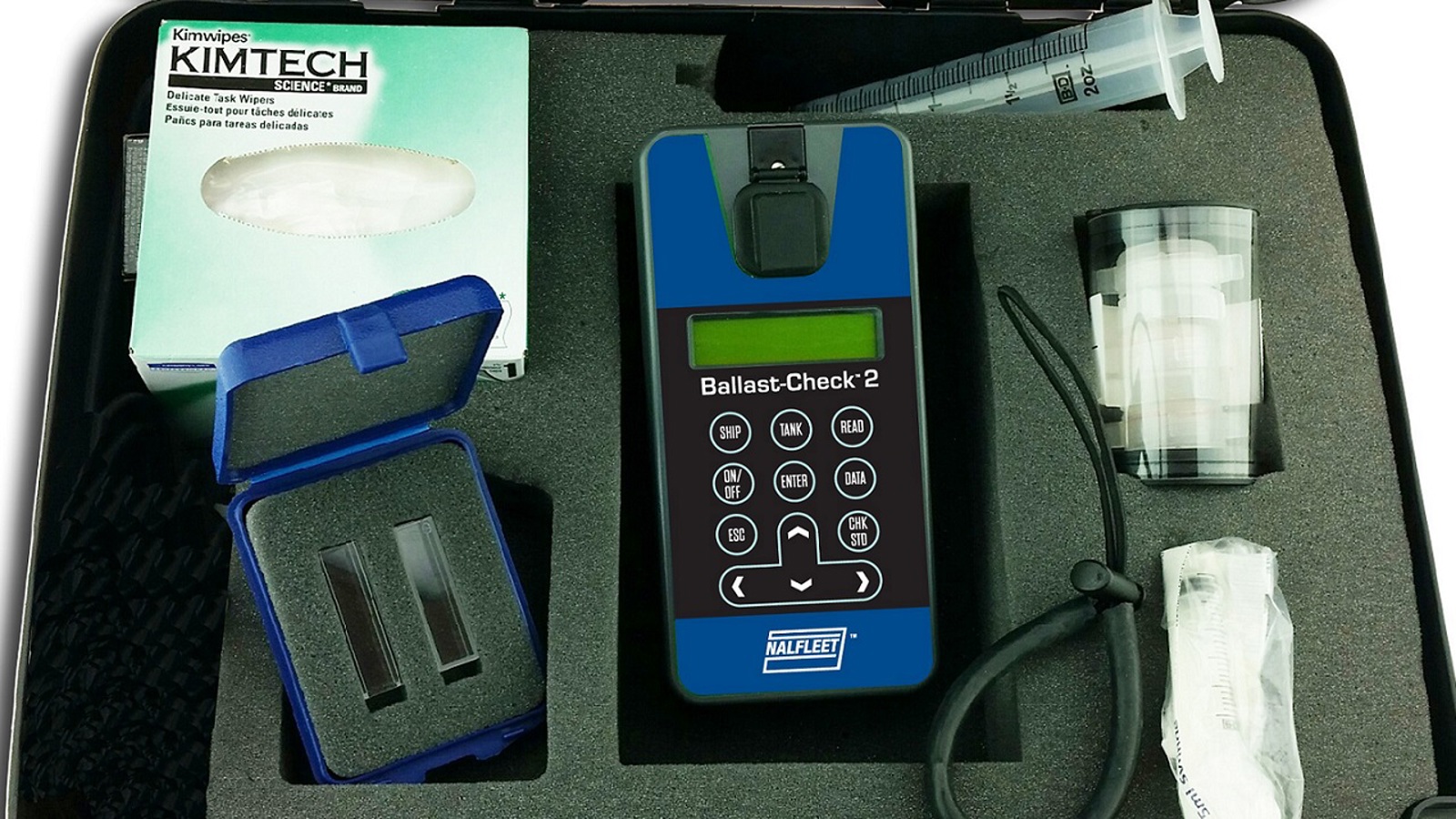 WSS partners with Turner Design to offer cost effective ballast water compliance tool
Wilhelmsen Ships Service (WSS), the leading global provider of products and services to the shipping industry, has signed a partnership with Turner Designs USA to market its Ballast-Check 2 PAM Fluorometer to shipowners worldwide.
Press release
|
(Updated )
Easy to use, cost effective and capable of providing rapid results, the hand-held device enables crew to check the quality of treated ballast water for compliance with the D2 standard of the IMO's Ballast Water Management (BWM) Convention.
Turner Design's fluorometer - widely used by authorities around the world for testing water quality - is simple, uses no chemicals and provides reliable results in less than a minute. It offers shipowners and operators a rapid indication of the efficacy of their ballast water treatment (BWT) systems.
Rune Nygaard, Business Manager, WSS Water Solutions, comments: "The BWT segment is still in its infancy and the industry needs to build understanding about systems, and their on-going effectiveness, to ensure compliance with this important new regulation.
"The Ballast-Check 2 PAM Fluorometer provides ease, insight and peace of mind. The IMO and USCG are yet to announce an approved measurement methodology, but as both organisations are investigating the use of fluorometry for indicative measurements it makes sense to follow this lead.
This is a new area for compliance testing and WSS is keen to be at the vanguard of the industry, providing high quality and readily available technology solutions for our customers worldwide.''
Ballast-Check 2 is a Pulse Amplitude Modulated (PAM) fluorometer measuring fluorescence emitted by algae in the 10 to 50um size range. It supplements WSS' existing testing solutions for E Coli and Enterococci bacteria. The system is officially being launched as part of the WSS product range at SMM Hamburg on 6 to 9 September, with units available for inspection on the company's stand in Hall B5 (stand 432).
IMO's BWM convention comes into effect 12 months after at least 30 countries representing a combined total gross tonnage of 35% of the world's merchant fleet have ratified it. At present 51 countries representing a combined fleet tonnage of 34.87% have done so, with Panama recently announcing its intention to ratify, thus crossing the required threshold, in the coming few months.
WSS markets a broad range of products and services to its customers across the globe, servicing their needs through offices in 75 countries, supporting 2,200 port locations.
Learn more about WSS ballast water kit range
Download press release image 1