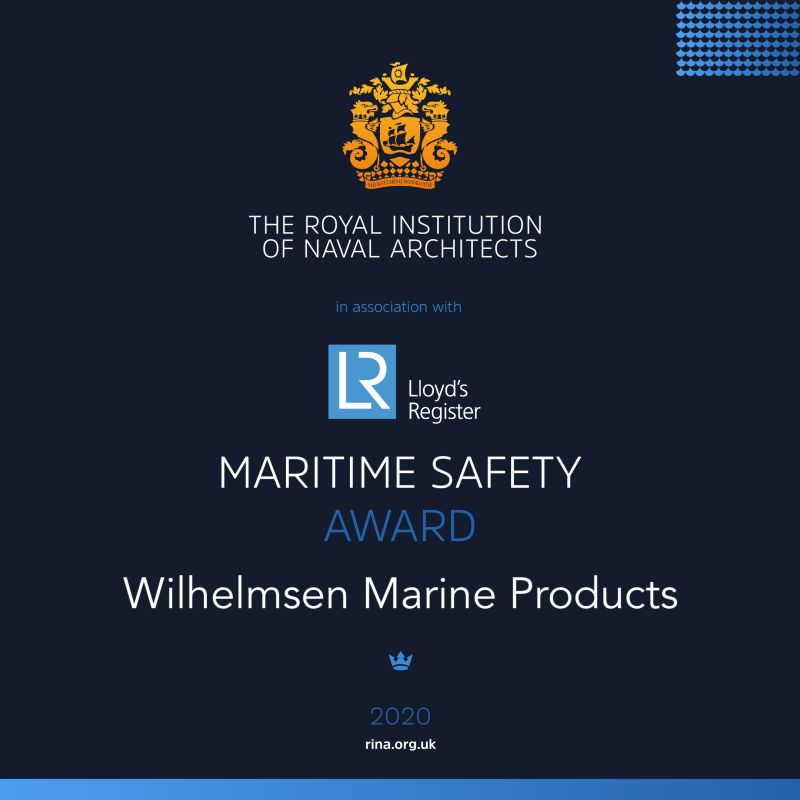 Wilhelmsen receives the Maritime Safety Award for Smart Ropes system
Wilhelmsen Marine Products has received the Maritime Safety Award from the Royal Institute of Naval Architects (RINA) and Lloyd's Register for their Smart Ropes system.
The Maritime Safety Award is presented by the Royal Institution of Naval Architects (RINA), in association with Lloyd's Register, to an individual, company or organisation which has made a significant technological contribution to improving maritime safety, or the protection of the maritime environment.
Wilhelmsen's winning entry is their safer mooring solutions consisting of Smart Ropes and Line Management Plan (LMP).
Magnus Dickens, Venture Lead, Open Innovation says, "It is incredibly gratifying to be recognized in this way by the Royal Institution of Naval Architects. It is especially motivating for all of us working with Smart Ropes, and the Line Management Plan, to win in this category, maritime safety. At the end of the day, our system is not technology for technology's sake, it is about finding practical, proven solutions to real-life problems, helping to make life at sea, and in port, both safer and more efficient."
Our consolidated approach towards safer mooring consists of Snap Back Arrestor (SBA), Smart Ropes, and Line Management Plan (LMP). This 'Safe by Design' mooring solution that combines technology with ropes safety has been gaining recognition in the maritime industry. We will continue to put crew safety as a key priority in our product development and innovation.
For more information, please go to: https://www.wilhelmsen.com/marine-products/ropes/the-new-era-of-safer-mooring/