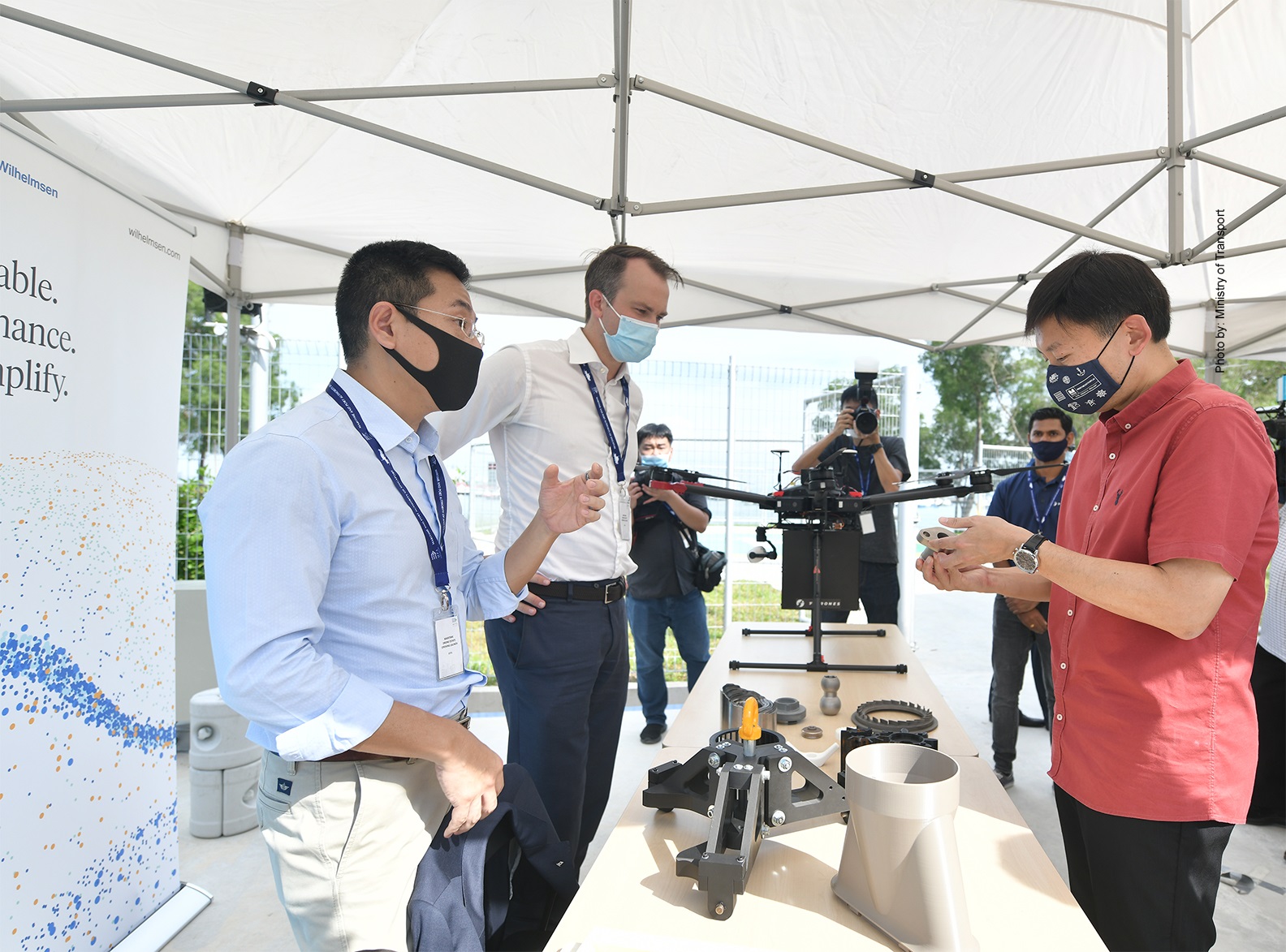 Wilhelmsen and thyssenkrupp showcase the capabilities of their unique Additive Manufacturing (AM) service during the Maritime Drone Estate Launch in Singapore
The Wilhelmsen and thyssenkrupp partnership successfully digitized, printed, tested, and delivered a cooling water pipe connector on behalf of Kawasaki Heavy Industries. In collaboration with Singaporean start-up, F-Drones, the part was delivered via drone to MMA Offshore's vessel, MMA Monarch, during the launch of the Maritime Drone Estate in Singapore. Mr Chee Hong Tat, Senior Minister of State for Foreign Affairs and Transport, was the Guest of Honor for the event.
The Wilhelmsen thyssenkrupp AM fulfillment platform currently serves more than 3,000 vessels from key locations worldwide, addressing and solving some of the biggest pain points such as, long lead time, part obsolescence, poor part performance and high carbon footprint, through on-demand manufacturing. Cooperating with several Original Equipment Manufacturers (OEMs), the venture is empowering OEMs to reduce their supply chain costs and improve customer experience through increased serviceability, with shorter delivery times in key locations.
Kawasaki Heavy Industries clearly agree, with Atsushi Ogura, Leader of AM Project Marine Machinery stating, "Additive manufacturing offers clear benefits in performance, lead time and enables a more resilient and greener supply chain. We are proud to be working with the Wilhelmsen thyssenkrupp venture, the AM market leader for the marine industry. The successful production and delivery has established a solid foundation for a future collaboration between Kawasaki Heavy Industries and the Wilhelmsen thyssenkrupp venture."
The cooling water pipe connector from Kawasaki Heavy Industries illustrates the opportunities presented by AM, with clear benefits of shorter lead times, improved part performance, and lower carbon footprint delivered both to the OEM and end user. Prior to delivery, the part was tested, and its quality assured through the venture's DNV endorsed Quality Assurance Framework.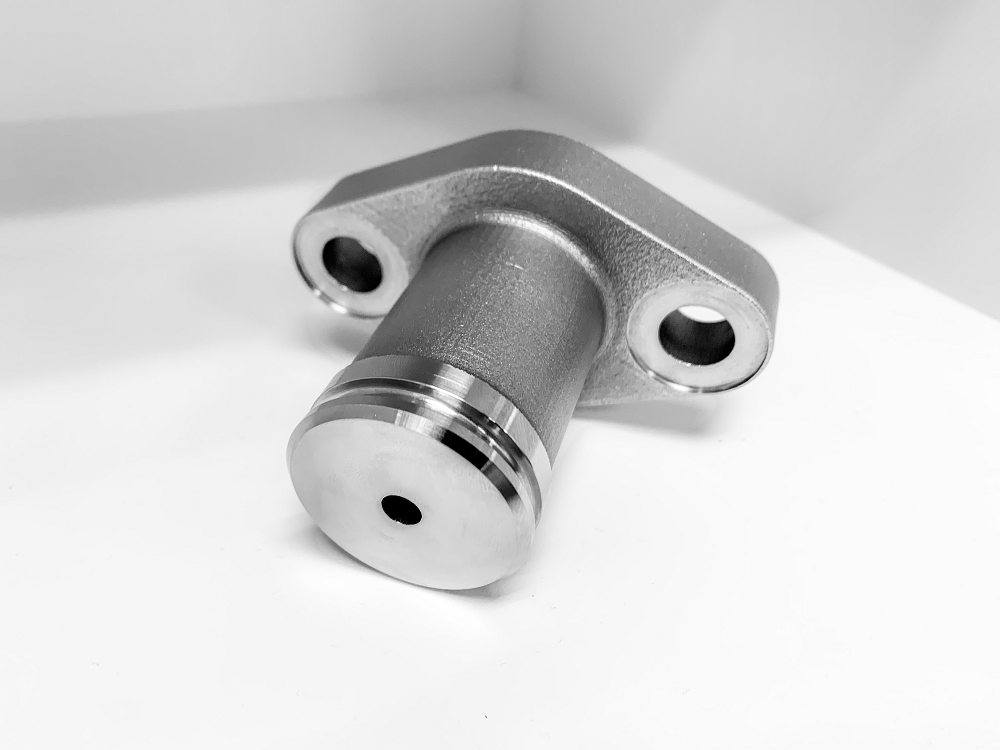 The 3D printed cooling water pipe connector
"We are honoured to be on this journey with Kawasaki Heavy Industries who have entrusted us not only with their valuable IP, but the confidence for us to deliver successfully. We believe this is a true testament that the venture has the right ingredients for success. We will continue to provide this same level of accomplishment to our ever-expanding list of OEM partners," says Kenlip Ong, Head of Additive Manufacturing Tech Centre, thyssenkrupp.
"Additive and on-demand manufacturing is a unique opportunity for MMA Offshore and solves many of the supply chain challenges we encounter as marine operators. The ability to print and deliver spare parts on demand results in a far more effective and efficient supply chain. MMA Offshore is a proud customer of the 3D printing program by Wilhelmsen and thyssenkrupp, and we are looking forward to increasing the adoption of AM parts through this partnership across our fleet," says Greg Reece, General Manager – Strategy & Innovation, MMA Offshore.
The part was developed as part of the Joint Industry Program on Additive Manufacturing in Singapore with the Wilhelmsen-led consortium awarded funding by the Maritime and Port Authority of Singapore (MPA) under its Maritime Innovation and Technology (MINT) Fund. The consortium includes original equipment manufacturers Wärtsilä, Kawasaki Heavy Industries and Hamworthy pumps, independent assurance and risk management expert DNV, technology partners thyssenkrupp, Ivaldi Group and Tytus3D, and a number of forward leaning end users, already a part of Wilhelmsen's 3D printing programs.
"We are excited to once again share an excellent use case presented by additive manufacturing, where OEMs and end users are experiencing a solution that is faster, better, and more sustainable – through on-demand manufacturing close to the point of need. The future of supply chain is now, and we are continuously expanding our service to key locations worldwide," says Hakon Ellekjaer, Head of Venture, 3D Printing, Wilhelmsen.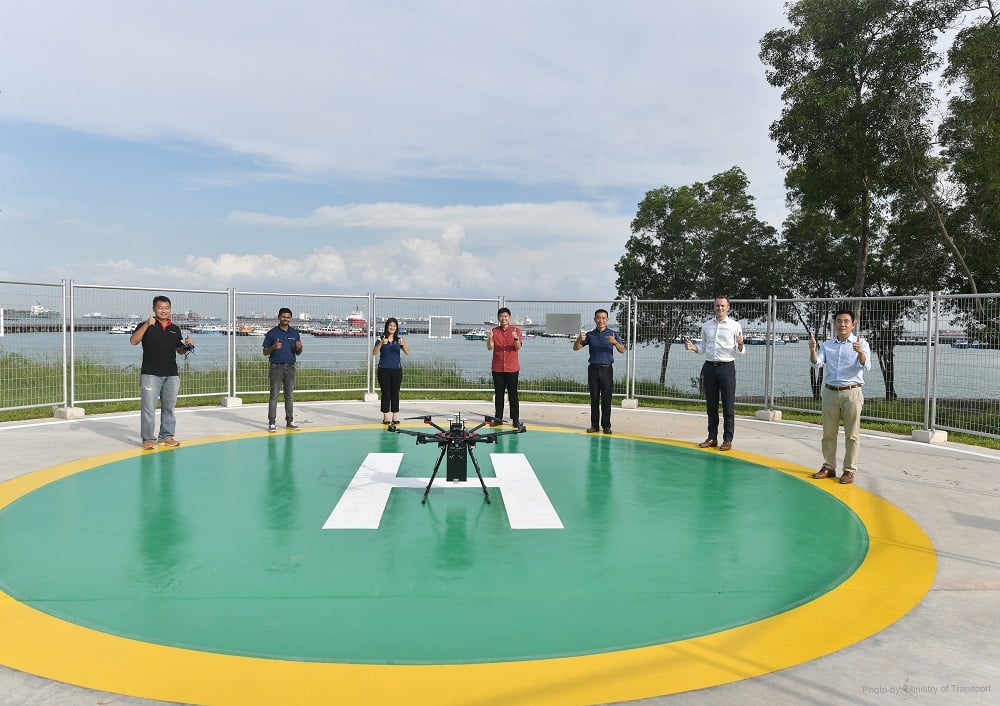 Wilhelmsen, thyssenkrupp and other industry players at Singapore's Maritime Drone Estate