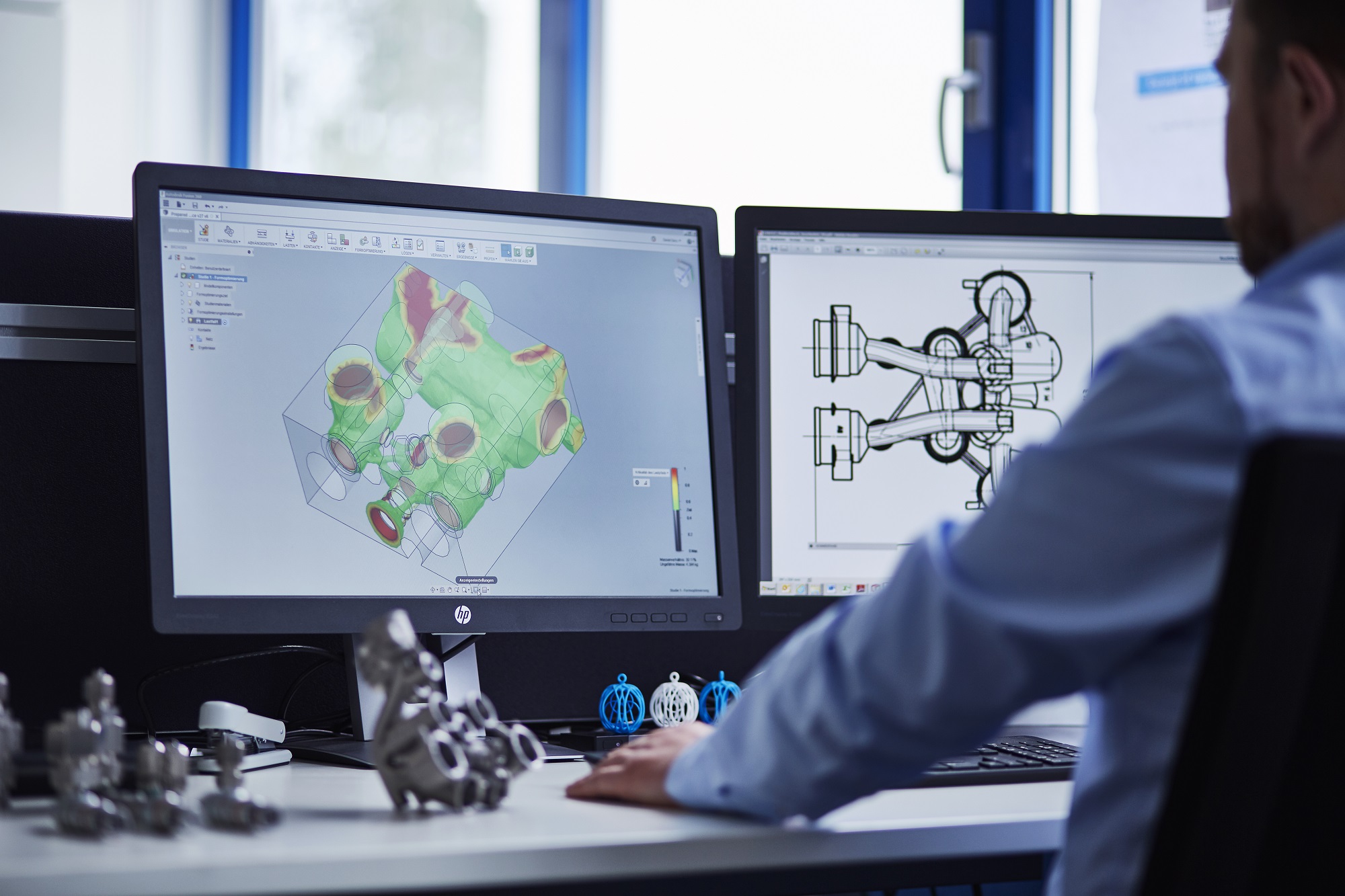 Wilhelmsen awarded funding for Singapore 3D printing project
Alongside a trio of heavyweight original equipment manufacturers, a strong classification company, technology partners and end users, the Wilhelmsen led consortium will continue to develop its marine specific, additive manufacturing Joint Industry Project (JIP).
The Wilhelmsen led JIP is one of the 11 projects awarded by the Maritime and Port Authority of Singapore (MPA) under its Maritime Innovation and Technology (MINT) Fund, sharing a total of S$1.625 million co-funding.
Commenting on the announcement, Hakon Ellekjaer, Head of Venture, 3D Printing, Wilhelmsen says, "We are very excited and proud to have established a strong and end-to-end ecosystem of partners, bringing down the barriers for AM adoption in the maritime industry. Through the JIP and with the support of MPA, we look forward to unlocking the value of additive manufacturing with our consortium partners".
The Wilhelmsen consortium includes original equipment manufacturers Wärtsilä, Kawasaki Heavy Industries and Hamworthy pumps, class society DNV GL, technology partners thyssenkrupp, Ivaldi Group and Tytus3D, and a number of forward leaning end users, already being part of Wilhelmsen 3D printing programs: OSM, Gearbulk, Thome Group, Berge Bulk, Wilhelmsen Ship Management, BW Group, Executive Group and Carnival Maritime.
Atsushi Ogura, Leader of Additive Manufacturing (AM) project for Marine Machinery for Kawasaki Heavy Industries says, "Kawasaki feels the importance of enhancing spare parts availability for safety operation. If we can convert physical spare parts to digital spare parts, shipping companies and OEM suppliers can avoid unnecessary investment. Further to above, we can save the air-freight cost, custom clearance cost if we transfer the data instead of dispatching physical spare parts. We feel the Wilhelmsen consortium is the AM market leader for the marine industry".
Wärtsilä clearly agree, with Hussain Quraishi, Strategic Innovation Manager stating "For the right parts, additive manufacturing offers clear benefits in performance, lead times and enables more resilient distributed supply chains. We are very excited to be joining the Wilhelmsen consortium, and we see the JIP as a great opportunity to collaborate with key AM players in the marine ecosystem to print, assure, test, and install printed parts onboard vessels."
The other partners have also been quick to see the value in Wilhelmsen consortium:
"Together with Wilhelmsen and the other partners, we are moving from theory to practice and showing that AM can be done in a quality assured and safe manner"
Brice Le Gallo, Country Chair Singapore, DNV GL
"Today's economy demand companies to leap beyond themselves and make a significant paradigm shift in their thinking and how they operate. On-demand manufacturing, enabled with additive manufacturing, allows successful companies to do just that. It is a perfect solution for the unique demands of maritime spare parts market. This consortium, led by world's leading maritime company, Wilhelmsen, will provide a unique platform where participating companies can share ideas and leverage work across the entire maritime industry. Tytus3D is proud to be part of this great consortium and we're eager to provide our value add to the team."
Jerald Yun, CEO of Tytus3D System Inc
"This past year has been tumultuous in terms of global manufacturing logistics, as borders are closed, and the flow of goods disrupted. Supply chain resilience has become, and will remain, a hot topic for years to come. Additive manufacturing is a key piece to solving the puzzle and MPA's JIP is a very good start to this effort."
Kenlip Ong, Head of AM TechCenter Asia Pacific, thyssenkrupp
"This is an important milestone for maritime adoption of digital distribution. Up until now, certification of critical parts has been very costly and time-consuming because each part has to cover new ground. By working together on key part categories, we aim to remove some of the remaining barriers for mass adoption."
Espen Sivertsen, CEO of Ivaldi