Wilhelmsen insights
Winds of Change: Ship Management Gears up for a Booming Industry
Recognising the shift as more nations continue the adoption of renewable energy, Wilhelmsen Ship Management prepares to play a pivotal role in providing key talent to the wind industry.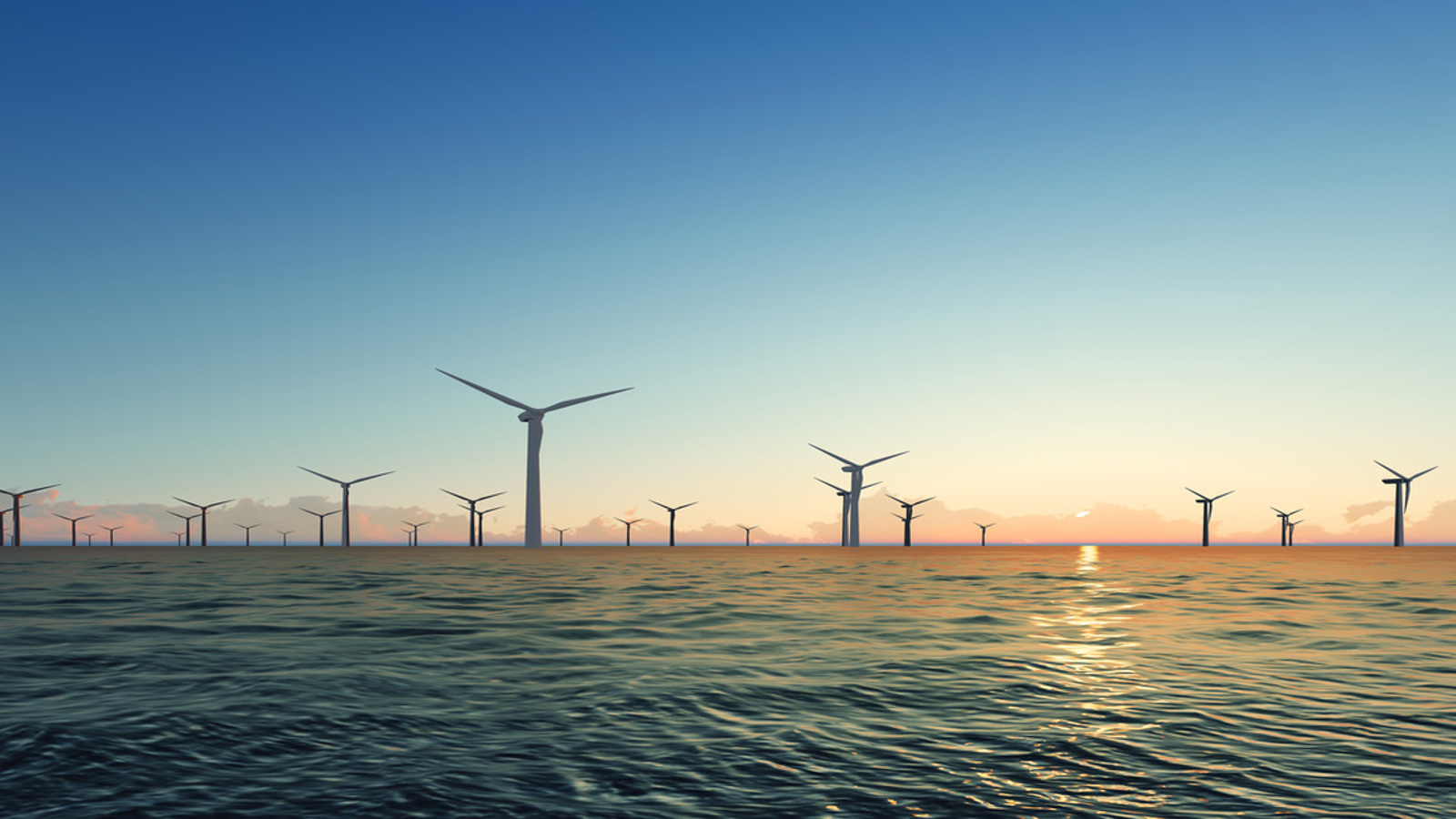 Offshore wind as a renewable energy source is not only one of the fastest growing sector, but it is also set to outpace other renewable energy as well.
It is estimated that wind (onshore and offshore) will contribute 18% of total power generation by 2050. The challenge now is to meet this requirement as the industry has put out a call for such professionals. This is where Wilhelmsen Ship Management comes in as we are strategically positioned to provide skilled and experienced manpower thanks to our wealth of experience in managing maritime assets.
Our first foray into the sector was back in 2015 when we were awarded the contract to manage DolWin Beta, the world's largest offshore wind power platform. Since then, we have continued to deepen and expand our pool of trained offshore wind manpower.
Seafarers are attuned to the conditions of working at the sea, hence they are one of the best candidates to work on offshore wind platforms. There are many similarities between the marine and offshore wind industry working environment.
We recently caught up with two of our seafarers who have chosen to further their career in the offshore wind segment and quizzed them about their lives since their transition.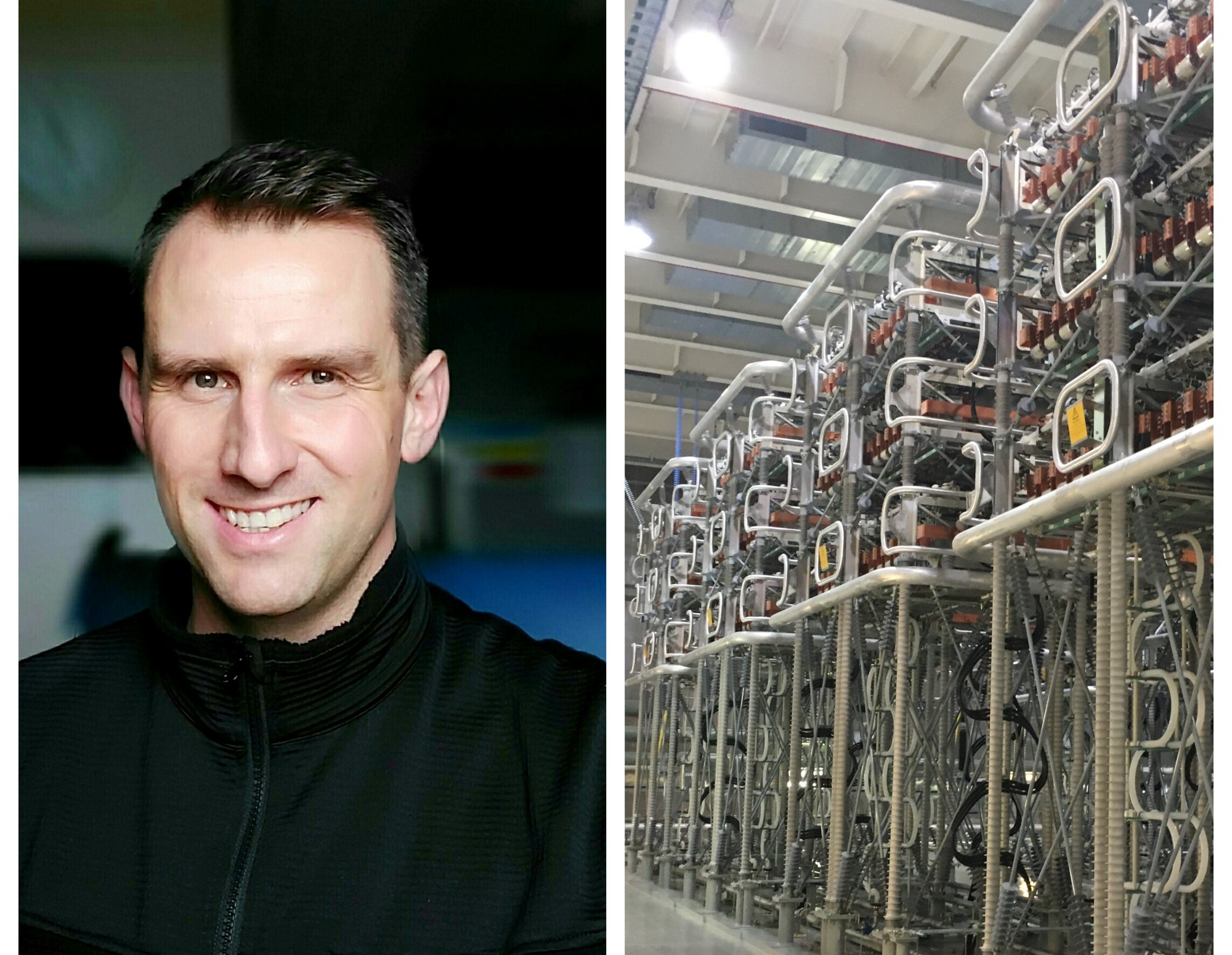 From left to right: Tomasz Macanko shares his experience with us from his cabin and an interior shot of one of the transformers
Tomasz Macanko is part of the Wilhelmsen Ship Management crew, currently deployed as a Site Manager at one of our client's offshore transformer station. Prior to this, he was a chief engineer for offshore vessels.
"The transition (from marine to offshore wind) was seamless as all my certifications are still valid. Having said that, there's a lot that I need to learn, and this was mostly done through on the job training," says Tomasz. He believes these similarities has allowed him to make the career change easily.
Another seafarer that we spoke to was Artur Walus. He is currently the Nautical Offshore Manager who also agrees on the similarity of the working environment. In terms of qualification and certification, seafarers meet the basic requirement to join the offshore wind industry.
"The additional qualification needed is the boat transfer certificate," explains Artur, who was previously a chief officer on one of Wilhelmsen Ship Management's managed vessels.
Both Tomasz and Artur are deployed to the operation and maintenance of our client's offshore wind farm. The industry embraces reliability-centred maintenance (RCM) philosophy as its main maintenance regime. RCM aims to achieve the right preventive maintenance activities for the right component at the right time to reach the most cost-efficient solution.
The routine of operation and maintenance of the offshore wind platform is highly dependent on the weather. The strong wind that propels the turbines poses huge challenges for the maintenance team to perform its planned jobs.
"This is a reason why the offshore wind farms are positioned in these specific locations," says Tomasz. It is due to the high wind conditions that would yield more electrical output but at the same time it is also subjected to harsh weather conditions.
"We have a tight schedule to adhere to and if there is a delay then there is a domino effect that affects everything else. Of course, we try our best to mitigate these issues, but sometimes some elements like the weather are out of our control," Tomasz further explains.
Precise planning and heightened situational awareness are crucial to minimize deviation from schedules, the team work cohesively to tackle the challenges daily.
"Often, we work in rain and snow. We constantly monitor the weather patterns with the Offshore Installation Manager (OIM). In fact, our daily morning meetings primarily revolve around weather. If there's any possibility of lightning we are not allowed outside the platform," says Artur.
Like in any industry, communication is a crucial element to ensure safety and work efficiency. With Artur's responsibilities, he could not stress enough the importance of communication skills to co-ordinate the decks, logistics and communication between vessels in and around the platform.
"To make sure the safety and efficiency of the work is not compromised, we must be able to communicate clearly and effectively with each of our stakeholders. Also, the platforms are often in clusters, so we need to stay in contact with the other platforms to ensure our work does not interfere with each other," Artur clarifies.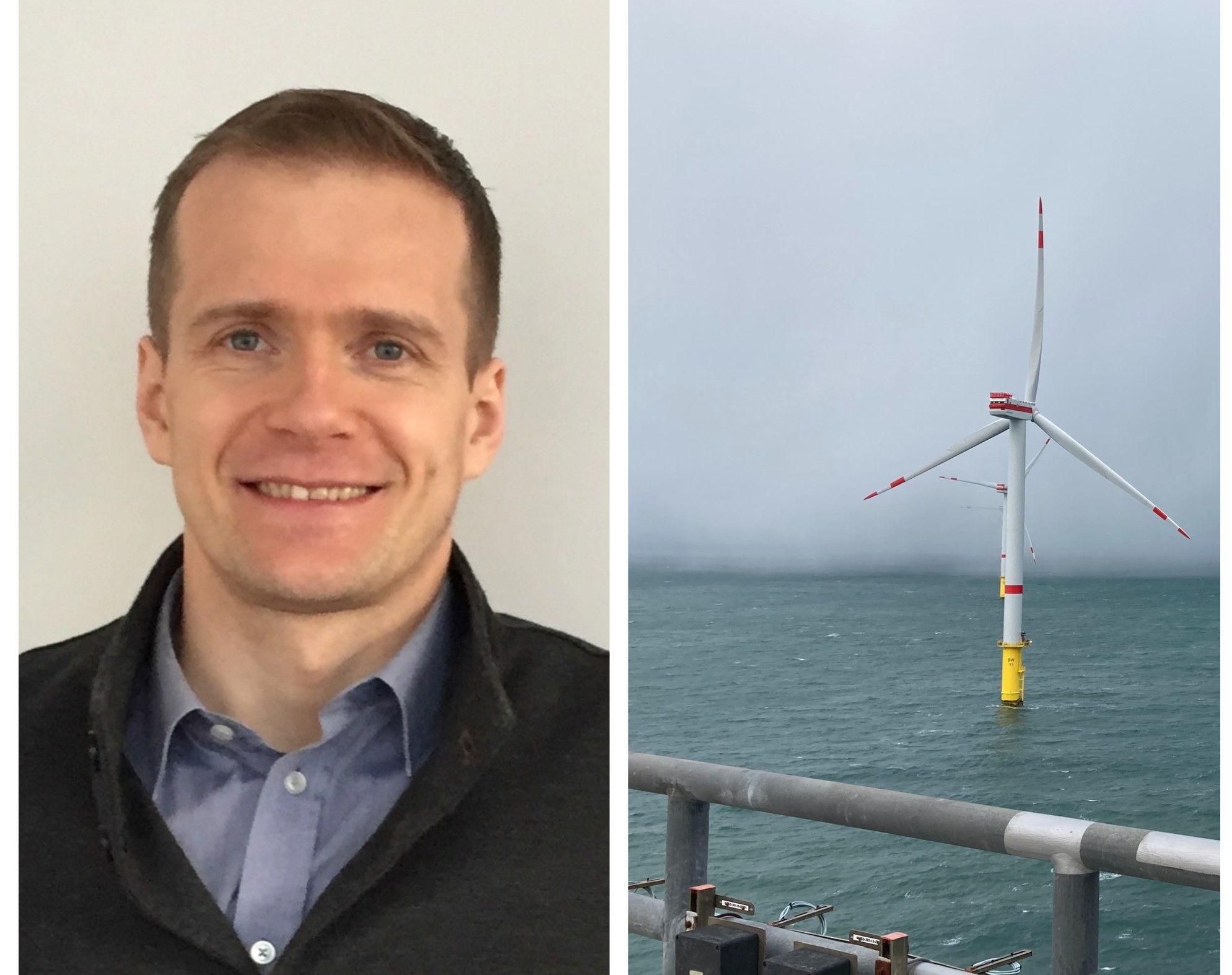 From left to right: Artur Walus is an essential worker who continues to work during the pandemic and one of the wind turbines located off the coast where it can generate more power
Having strong interpersonal skills are important when working with a team that is made up of a diverse background.
"Since morning, I have said good morning to 12 different nationalities," Tomasz chimes in. His job requires him to manage different nationalities of contractors and subcontractors onboard these offshore wind platforms.
Both Tomasz and Artur believe they are on the right side of the history by working in the renewable energy sector and doing their part for climate change. Their love for the sea remains and thrives on satisfaction they get from overcoming the challenges they face.
We wish Tomasz and Artur the best of luck in their career. Wilhelmsen Ship Management is committed to develop industry-ready talent to meet the growing demand of the offshore wind sector.
For more information or to contact us, please click
here
.