Wilhelmsen insights
Dry-docking during a pandemic
We share a few reflections from our vessel managers on the turmoil faced when performing dry docking at the height of a pandemic.
Wilhelmsen insights |
Wilhelmsen Ship Management
We spoke to several vessel managers who have managed onsite supervisions at shipyards for their notable experiences in managing dry-dock projects during the pandemic.
Some vessel managers were able to secure commercial flights to fly into countries during the earlier stages of the pandemic. The sheer amount of paperwork and fluid changes in localities were strenuous for them. When a commercial flight is not an option for travel, one vessel manager took the approach to sail as a crew in order to reach the shipyard as his seagoing certifications are still valid. It was truly problem-solving taken up several notches!
It is a standard procedure for WSM to prepare comprehensive specifications and planning before executing any dry-docking supervision but in situations like a pandemic, we expect the unexpected. Things may not go according to plan and what was usually a one-day notice period could be extended to a week especially when non-local service engineers need to travel to the shipyard.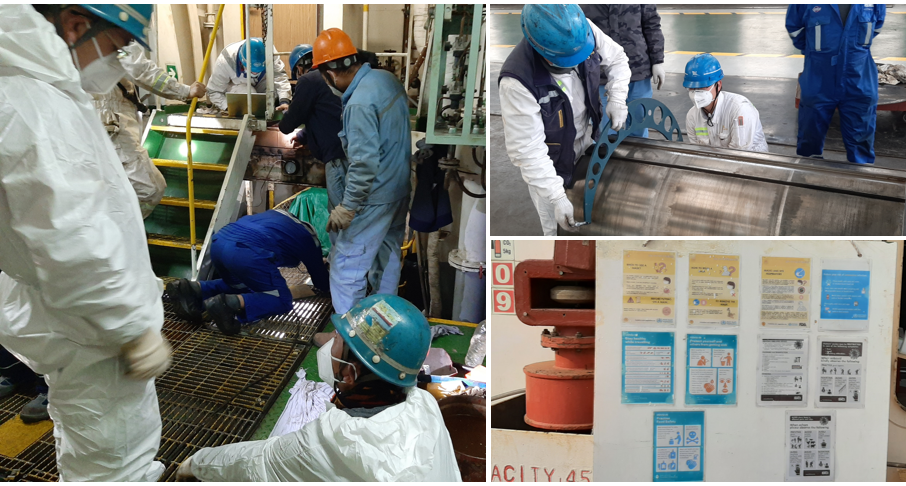 Managing dry-docking during a pandemic is like maneuvering through an obstacle course. When an obstacle becomes unyielding, we would simply have to find a way to work around it. The journey may take longer and is harder, but we do what it takes to reach the finishing line.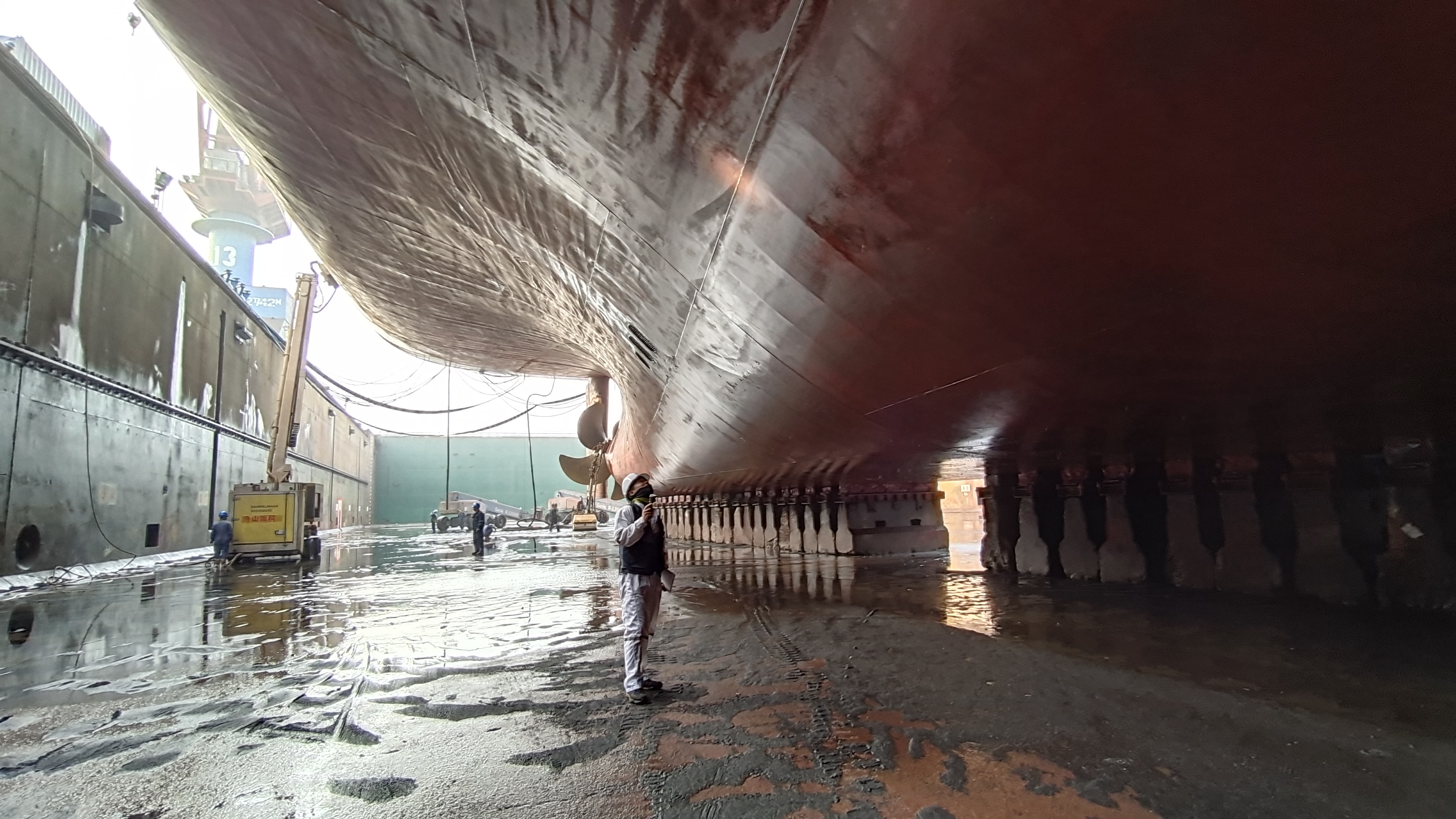 Where travelling to the shipyard was absolutely impossible, we have embarked on remote drydocking supervision. After thorough discussion with Owners, we lay the ground work to upgrade surveillance and communication equipment onboard.
When it comes to remote supervision, technology is the most important factor to compensate the physical presence. Besides relying on main surveillance and communication equipment onboard, crews' and shipyard staffs' mobile phones and digital cameras further utilized to supplement the remote supervision operations.
Onshore at our management offices, the technical team stationed at the control room to teleconference with the local team at the shipyard. We gathered still and video footages from the shipyard and have them digitally documented in progress reports.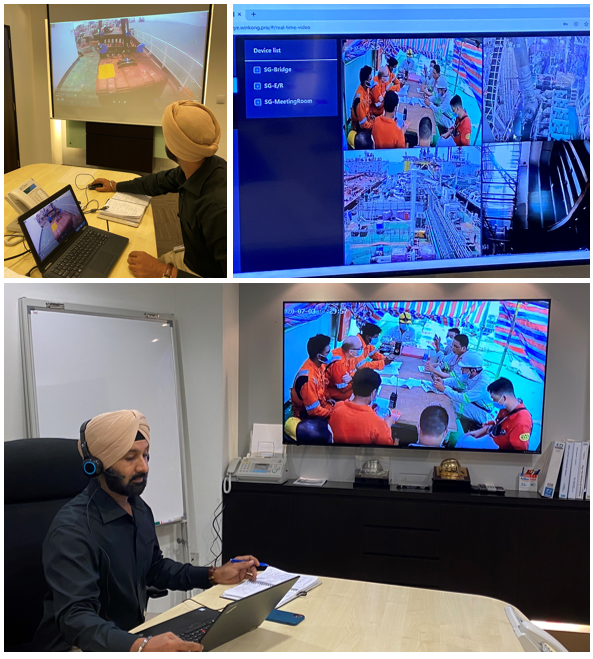 We can continue our interaction with the Class surveyor, docking team and vendors safely with no exposure risk to COVID-19.
The biggest challenge with remote supervision was internet connectivity as signals may be compromised within vessel areas like the lowest floor of the engine room or ballast tank.
Dry-docking is one of the most important activity in a vessel's lifecycle. Technology serves as an enabler to overcome travel and social distancing restrictions, but we truly value human experience as the vessel manager's trained sensory for details cannot be replaced.
In the past year, we have discovered hidden talents within our people who provided innovative problem-solving alternatives. With some creative thinking, we are confident that we can continue to deliver a full-service ship management experience to our customers.