Wilhelmsen insights
Maximise your investment on scrubber installation
Fully optimize your scrubber installation
Wilhelmsen insights |
Wilhelmsen Ship Management
On 26 September 2018, a live webcast was held from the Wilhelmsen auditorium in Lysaker on the hottest topic of the moment; Sulphur Cap 2020.
Presenting for WSM was our resident expert Jon Helge Ulstein who has a combined 30 years of maritime experience ranging from his sailing days as Chief Electrician, newbuilding supervisor and currently a technical superintendent in WSM Norway.
Jon has overseen 5 scrubber installations on the Wallenius Wilhelmsen vessels. He is heading the scrubber initiatives in WSM for Region Europe & Americas. He is also the senior project manager of electro automation in Wallenius Wilhelmsen.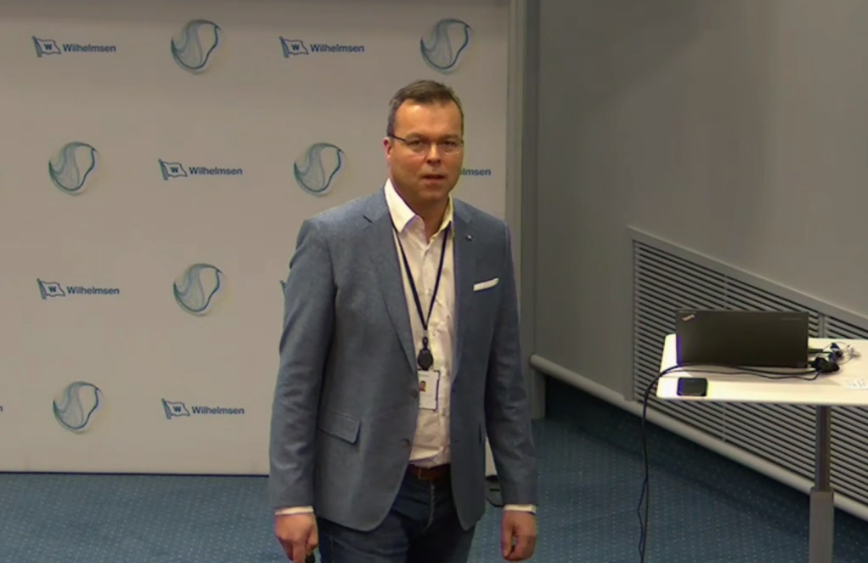 During the webcast, Jon shared his experiences on the key processes & estimated duration for scrubber installation. He also spoke of the key considerations, pitfalls and risk evaluation during scrubber installation to fully maximize investments.
If you missed the webcast, here's the recorded session with Q&A after the presentation:

Download the full presentation
Disclaimer : While care has been taken to ensure the information in this publication is accurate, this is a general guide and not intended to be relied on for any specific purpose. Wilhelmsen Ship Management Holding Limited and its subsidiaries cannot be held responsible for any errors or consequences arising therefrom. If you would like to reproduce any part of this publication, please seek our prior approval.