Wilhelmsen insights
Considerations for scrubber retrofitting
If you are still considering to retrofit exhaust gas scrubbers, this is for you.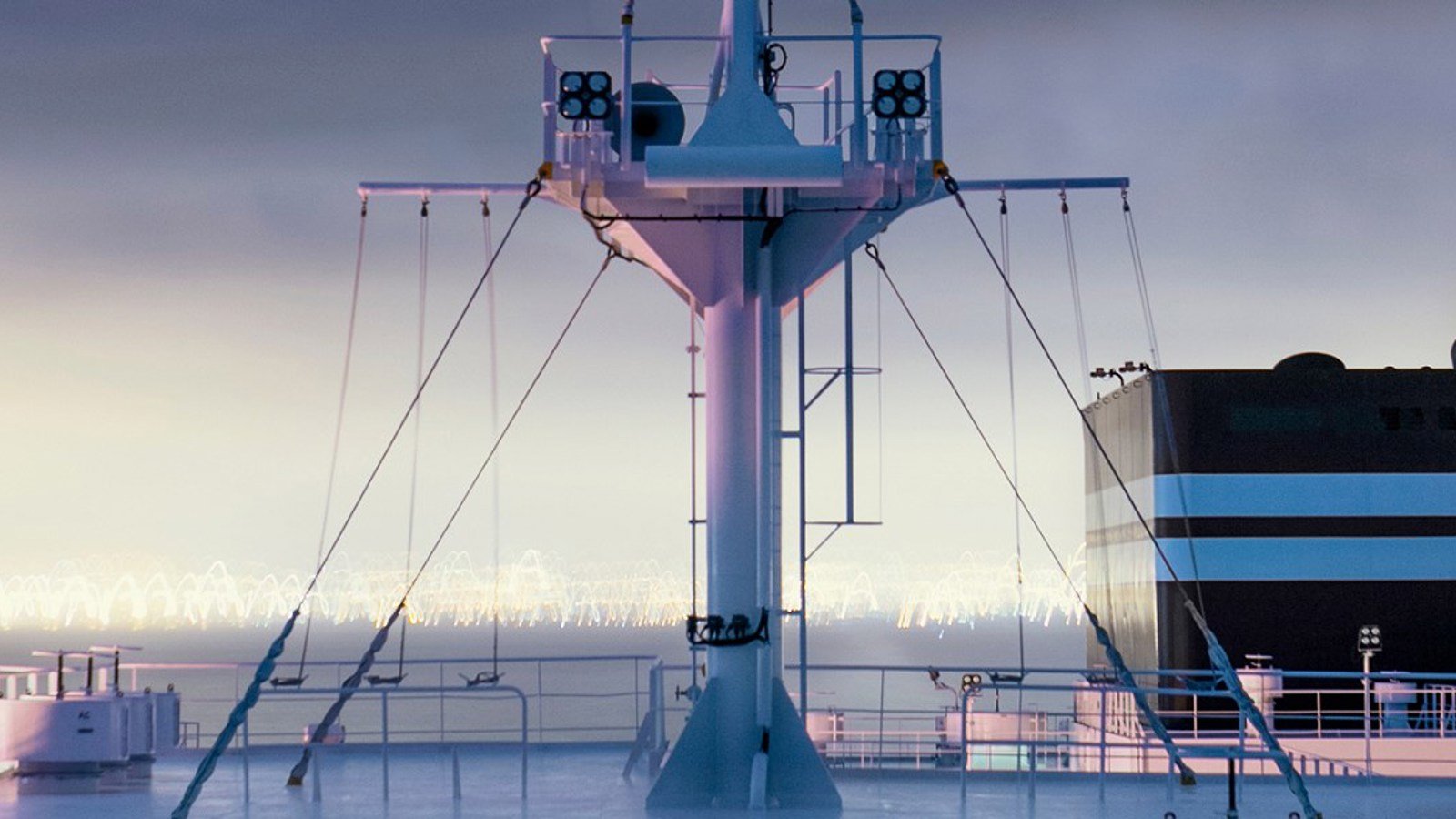 Wilhelmsen insights |
ShipManagement
Looking at current conditions of the industry and expected cost and availability of low-sulfur marine fuel after two years, we expect many shipowners will consider the option to retrofit exhaust gas scrubbers for their active vessels.
An exhaust gas scrubber, or more formally known as Exhaust Gas Cleaning System, is defined as a system that reduces the sulfur oxides and particulate matter in an exhaust stream from engines or boilers so that the content is the equivalent or lower than sulfur emission limits under international, regional and national legislation.
THESE ARE THE TOP CONSIDERATIONS WILHELMSEN SHIP MANAGEMENT RECOMMENDS BEFORE PLANNING RETROFIT OF EXHAUST GAS SCRUBBERS:
1. Vessel structure
Does your vessel's structural design allow for the installation of exhaust gas scrubbing equipment? The availability of space can limit and even hinder the type of exhaust gas scrubbers you intend to install. In many cases, the funel is modified extensively for a tailor made exhaust gas scrubber. For newbuildings, the shipowner can select "scrubber ready" notation for easy retrofit in future.
2. Vessel age and size
With older vessels, there is less payback time for investment of the EGCS installation. For a very old vessel, it may be more economical to switch to cleaner fuel alternatives. The payback is also better for ships with high powered engines – it is not viable to plan retrofit for ships with low powered engines. A simple calculation can be carried out based on spread between cost of LSFO and high-sulfur marine fuel (HSFO), cost of exhaust gas scrubber including operating cost, annual fuel consumption, and residual ship life to justify your decision.
3. Vessel type
High public profile vessels, especially cruise and passenger types, are more scrutinized than others for Green credentials. Such vessels spend more time in the Emission Control Area (ECA) Zone, so use of exhaust gas scrubbers would provide immediate payback even before 1 January 2020. Much of the installation work in passenger vessels can be accomplished during regular commercial operations as the vessel can accommodate many workers during voyage.
4. Market conditions
If the vessel is not commercially active, return of investment for the installation of EGCS may not be achieved.
5. Types of exhaust gas scrubbers
Open loop scrubbers may be more suitable for vessels performing long voyages compared to other types. Closed loop scrubbers are uncommon and with low flexibility. Hybrid type scrubbers appear to be a more popular choice as they cope with most situations.
Comparison between the two popular types of exhaust gas scrubbers

| | |
| --- | --- |
| Open Loop | Hybrid Type |
| Suitable for long voyages | Suitable for both long and short voyages |
| Short stay at ports | Uses open loop mode at sea and closed loop mode in ECA Zones and in ports |
| Less time in ECA Zones | More time in ECA Zones |
| Restricted installation space | More structural modifications needed |
| Lower installation time and cost | Higher installation time and cost |
| Normally no chemicals are required | Requires proper containment for strong chemicals |
| Will need to use LSMGO in ECA Zones or in ports where water alkalinity is low | Can use HSFO all the time |
| High power consumption | Lower power consumption in closed loop mode |
6. Support and maintenance
You will need to also consider reliable manufacturers that can provide customer and technical support to you after installation. Ask for the warranty period and their global presence - especially at your trading patterns.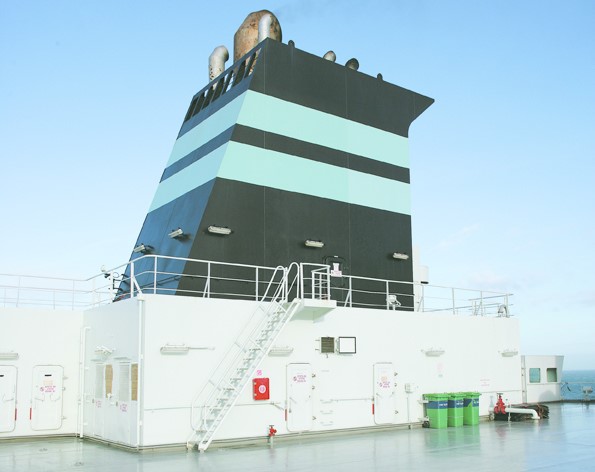 7. Modification works
The retrofitting project is complicated and work must be started well in advance. Shipyards currently lack retrofit experience, so a good project manager is recommended.
A turnkey solution may also be considered. A typical exhaust scrubber retrofit can take 4-6 weeks in shipyard – excluding the pre-planning design and engineering stages. However, very good project management and preparation is required to achieve this.
A complete exhaust gas scrubber installation takes about one year from selection to designing to engineering to procurement to docking and finally commissioning.
Scrubber selection considerations for owners
After selecting the exhaust gas scrubber type, there are further details for shipowners to consider for every vessel.

Materials and corrosion
Exhaust gas scrubber units and the full system components face very corrosive products at high temperature. Higher grade materials have more resistance to oxidation, corrosion and high temperature. Hence, it is important to carefully access materials offered by makers – this includes the scrubber, pipes, tanks, valves, coating systems, containment systems, monitoring equipment.
Electrical loads
Additional electric power is required to run sea water and process pumps. Other loads include possible exhaust fans, separators, dosing units, control processors, sensors and monitoring equipment. Assessment of available power is to be carefully carried out under different conditions.

Installation spaces
Depending on the complexity of the system, a vessel will have to be checked for funnel modification, installation of deck compartment and modification of cargo hold.

Back pressure
Some exhaust gas scrubber units may produce back pressure. With increased back pressure, the engine needs to use more power to overcome it. This can be reduced by careful design of the exhaust gas scrubber unit.

Hull protection
The scrubber overboard pipe and hull in the vicinity needs to be protected and kept a safe distances from any other sea chests.

Safety and crew training
Crew should be fully trained to handle the system and hazardous chemicals used for the process. They also should be trained to deal with medical emergencies. A new set of manuals is to be prepared and maintained and will be subject to scrutiny.
I highly recommend shipowners to start planning their strategy to comply with SOx 2020 regulation as soon as possible. If EGCS retrofit is selected, the process must start soonest so that the vessel is ready by 1 January 2020 and owner / charterer can obtain a quick payback for the project. Shipyard capacity is also available at this time, but likely to tighten in the years after 2020 as more ships opt for EGCS retrofit.
Enforcement for SOx emissions will come to effect 1 January 2020 and as of now there will be no extensions.