Online Product Catalogue unveils new features
Marine Products' new 3D ship model update for the online product catalogue puts customers' operational challenges at the forefront, and more.
We've been working to enhance the interactivity of our online product catalogue, while improving the functions you use the most – such as the search bar. With a focus on providing targeted solutions for application areas within vessel types, we are excited to unveil new features added to the online product catalogue.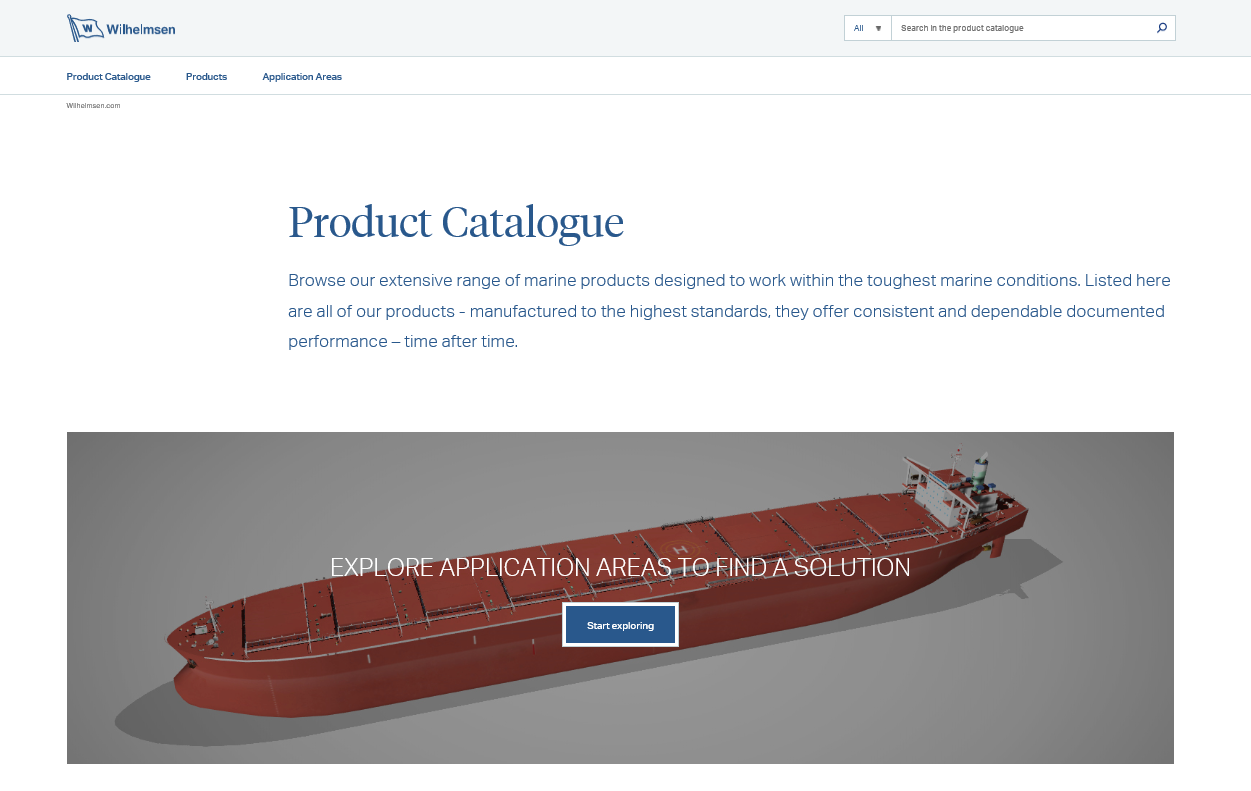 Click here to experience the interactivity of our interactive 3D ship model
Browse suggested products and solutions for application areas
If you find the 3D ship model above familiar, you've probably seen it on our Augmented Reality App. Now available on our online product catalogue as well, this bulk carrier 3D ship model allows you to browse our products and solutions by the application areas on the ship by simply clicking on them - e.g. galley, engine room, workshop, etc.
Every product and solution you see in each application area is specially prescribed for that area based on the operational challenges and pain points that our customers face onboard.
This truly transforms the way we communicate and provide technical expertise to our customers, demonstrating our understanding of our customers' needs and positioning us as the trusted partner for marine solutions.
Enhanced user experience with 360° ship model and action buttons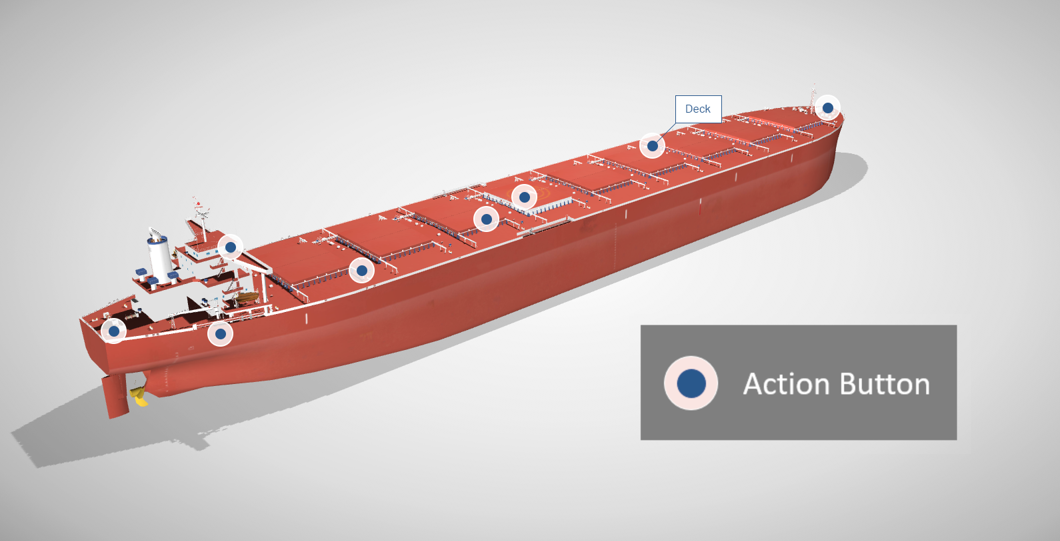 With 360°​ view of the ship enabled, you can simply click and drag the 3D ship model to get the perspective you need.
The 3D ship model is easy to use as well due to the inclusion of action buttons. By clicking on action buttons, users can easily dive into each application area, select their problem areas and access a list of recommended solutions.
Dive into Problem Areas and Recommended Solutions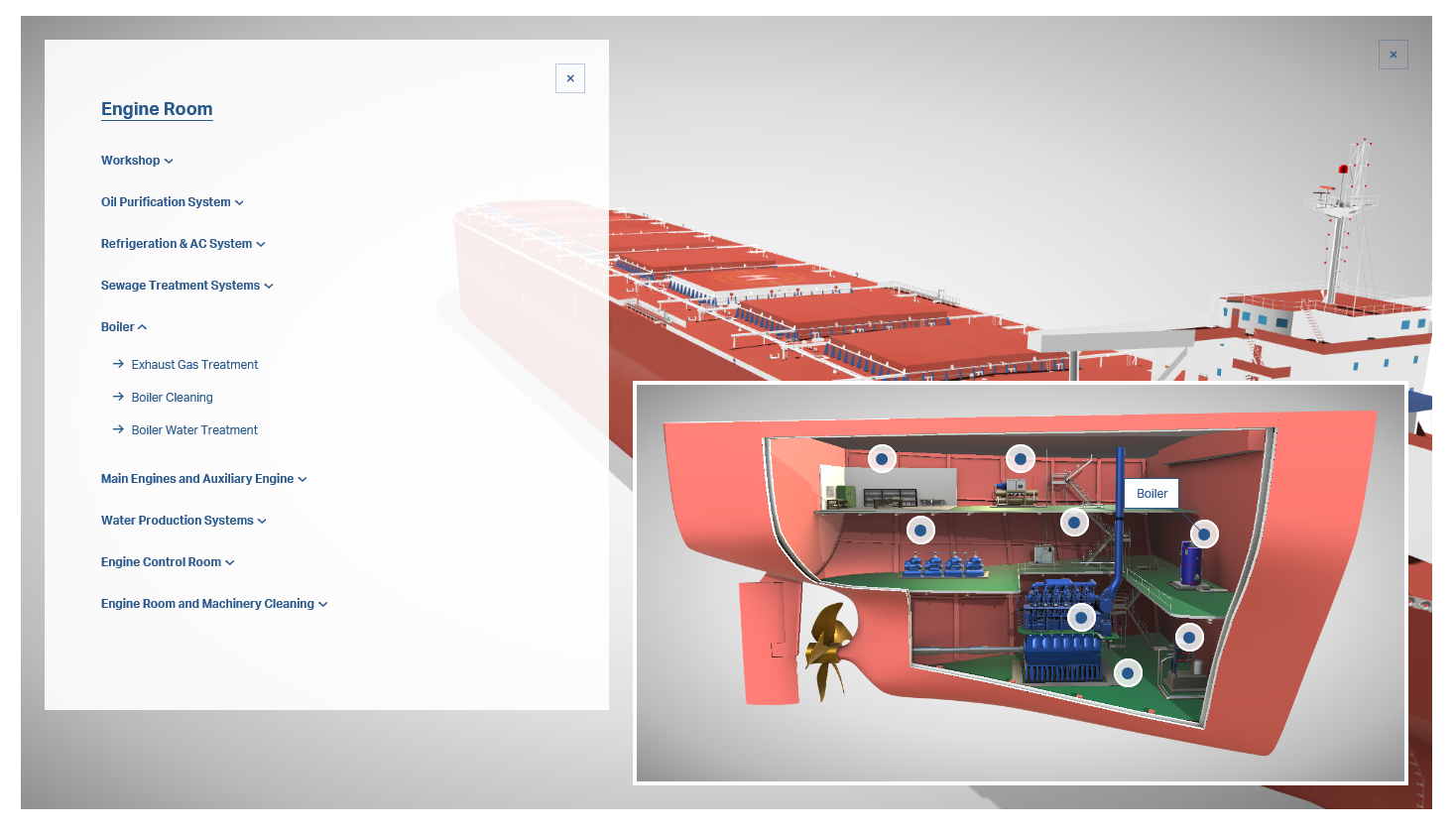 Optimised search functions
The search function within our online catalogue is now enhanced - customers can easily search for solutions by product categories, use the auto-complete search function for products they do not know the full name of, and browsing our extensive product range by application areas.
SDS generator now more accessible
Safety Data Sheets (SDS) are important documents providing detailed safety information on handling products classified as dangerous goods. They are mandatory to be published by the supplier/manufacturer.
The easiest way to access the SDS generator now is via the Online Product Catalogue. On each page of every product classified as dangerous goods, you will find a link to the respective SDS (example below).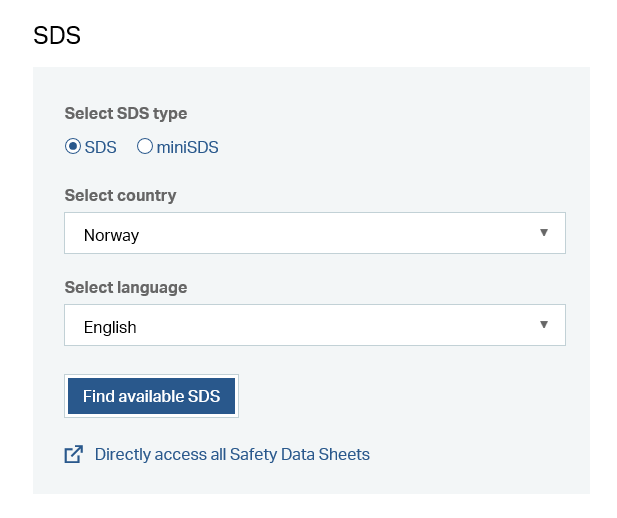 Continuous Improvement and Optimisation
The online product catalogue will be continuously improved and optimised so we can deliver the best experience for our customers. We welcome any feedback to make this tool as useful as it can be.