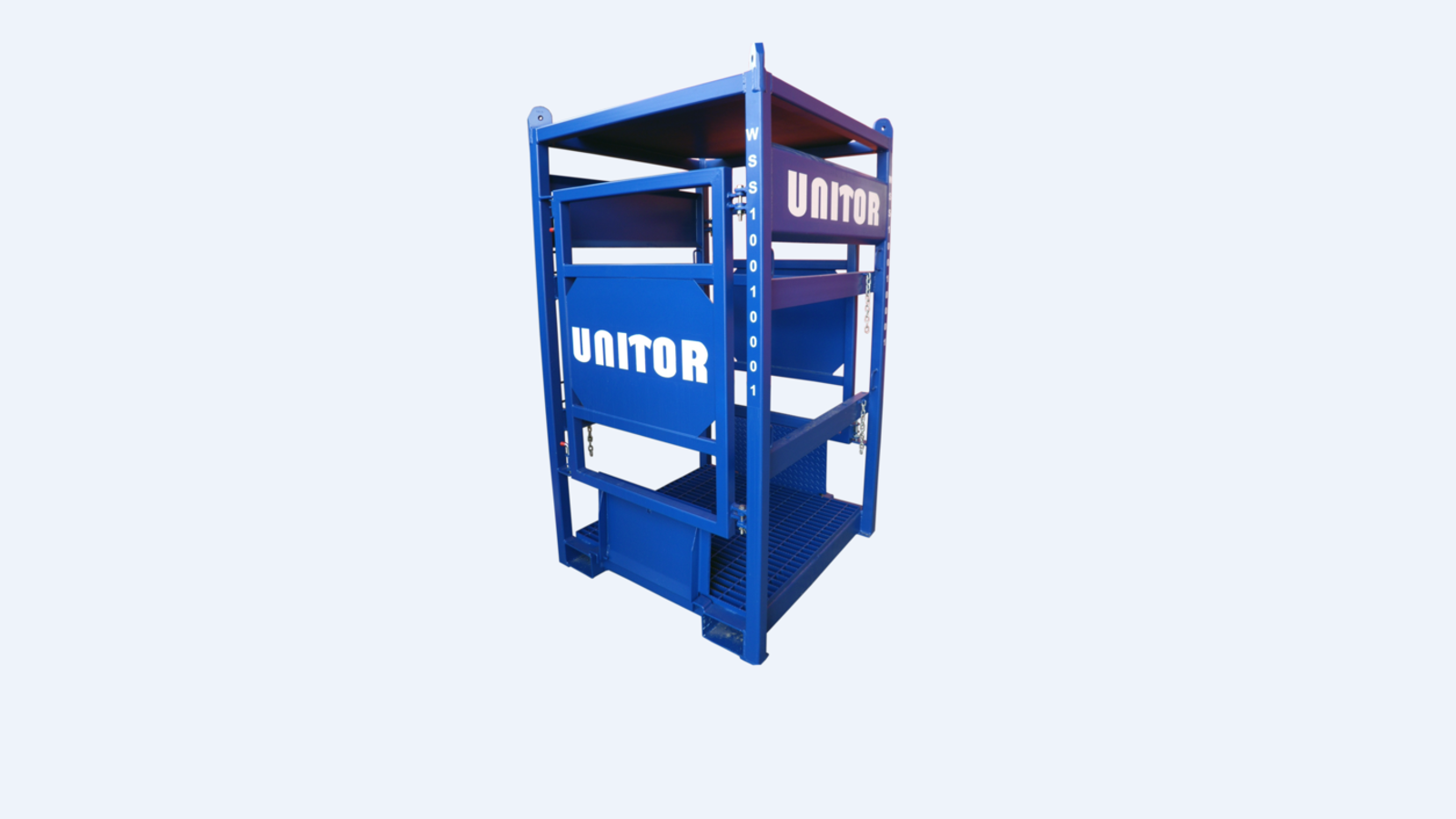 Safe Transportation of Gas Cylinders Made Easy
We deliver gas, cylinders, racks and manifolds as one solution, providing easy and cost efficient operational management.
Solution Benefits
One procurement process, one logistics operation and one reliable supplier means efficient cylinder management
Cylinders and racks can be returned free of charge to our key sites to support operational flexibility
Cylinders can be refilled or returned in more than 200 WSS sites globally
Flexible invoicing scheme to suit your land based organisation's preference
IFS, a global operational tracking and tracing system improves asset utilisation, safety and security
We ensure periodic rack inspections and re-certification every 12 and 48 months according to DNV 2.7-1
Our racks and gas cylinders supports your operations whether your challenge is related to welding, calibration, leakage testing, purging, or blanketing etc.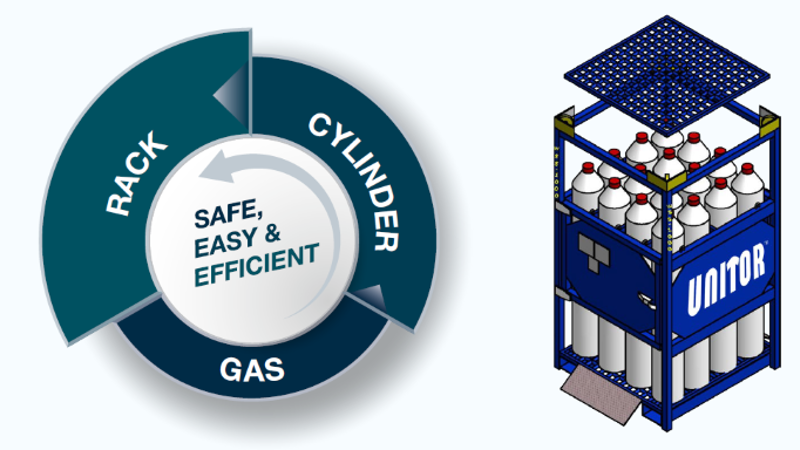 Technical features
Suitable for offshore lifting and handling of compressed gas cylinders
Easy to handle by fork lift, truck or crane
Great carrying capacity of 16 cylinders inside the rack
Safety bar fitted 2/3rds height above centre of gravity for cylinders
Two gates and loading ramps for easy loading of cylinders
Fastening points for straps are present making it possible to safely transport less than 16 or smaller cylinders
The rack can be equipped with a IMDG certified manifold with central outlet
Certified wire sling is part of the rack and in some countries, certified chains will be supplied
In accordance with; DNV Standards For Certification No. 2.7-1 Offshore Containers – June 2013
In accordance with; EN 12079-1: 2006 Offshore Containers And Associated Lifting Sets
In accordance with; IMO MSC/Circ.860 Guidelines For The App. Of Offshore Containers Handled In Open Sea
Download Offshore Offer - Safe Transportation of Gas Cyliners with Racks.pdf
You always respond within 24 hours - we appreciate your urgent response to our requests and your customer management skills. Wilhelmsen will almost always try to accommodate requests for urgent deliveries. Keep up the great work.
Maersk Supply Service, Buyer