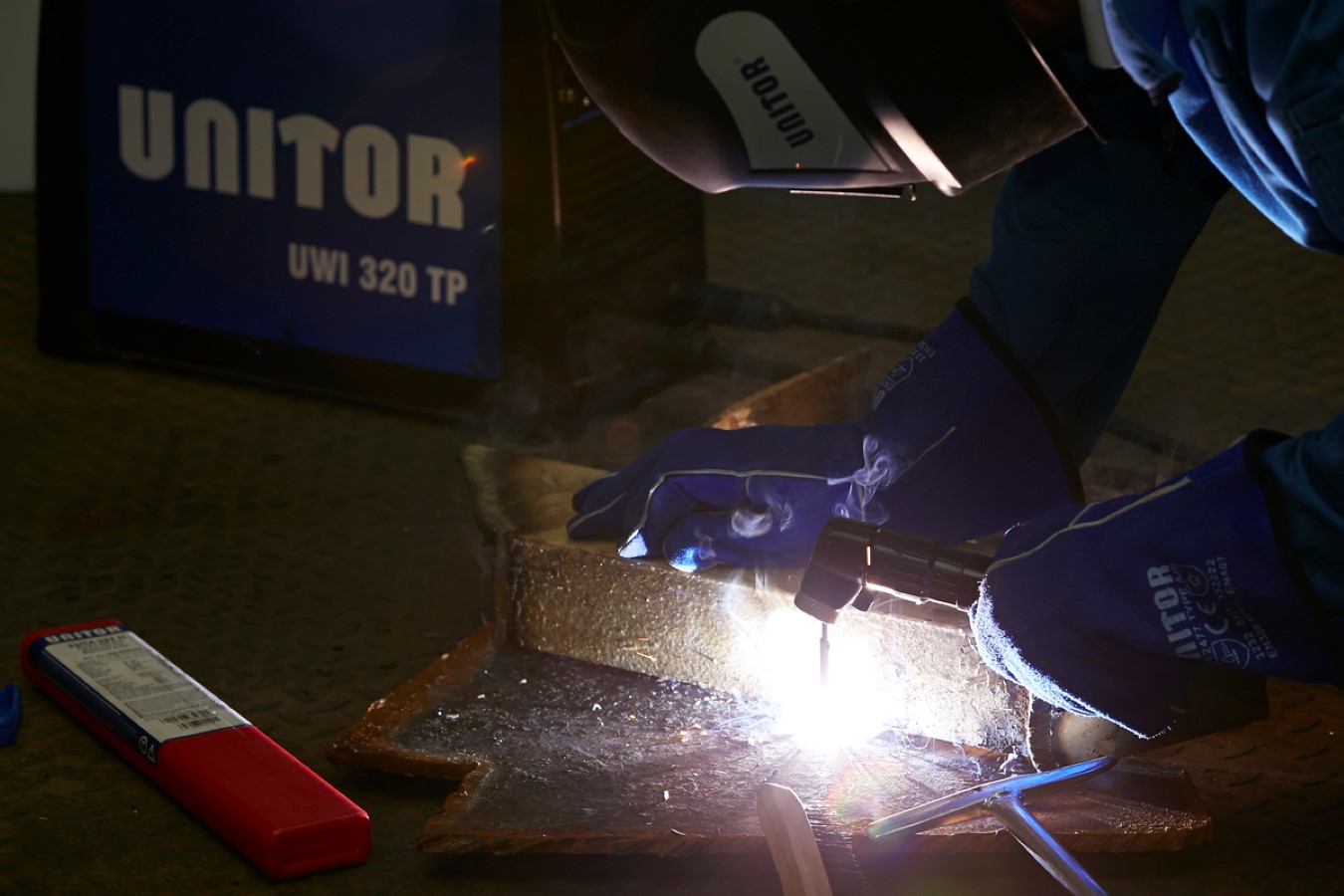 Offshore: Welding Equipment and Consumables
As a welding specialist, we are the one provider of all your welding essentials.
Whether you are seeking welding equipment, consumables, safety equipment or documentation, we will support your operations. Moreover, we provide knowledge sharing including welding schools, solution guide posters and welding handbooks – all continuously updated from the early 1950s.
Welding Equipment
A demanding environment requires the best equipment. Unitor equipment is portable or transportable to facilitate maintenance welding on a variety of locations and environments on-board. From open deck to the workshop, our Unitor equipment will not let you down. It's lightweight, robust, and in compliance to rules and regulations for offshore and maritime use. The welding methods offered covers all maintenance challenges encountered on-board. More specific, our welding range covers arc and gas welding equipment, consumables and storage solutions. This includes equipment such as regulators, hoses, trolleys, clamps flashback arrestors and fume extractors for gas welding and equipment for TIG welding, wire welding, plasma cutting, and stick welding as well as portable/transportable power sources for arc welding.
Gas welding incl. brazing & cutting equipment
Electric arc welding equipment
Regulators, hoses, flashback arrestors etc.
Tig, wire and stick welding equipment
Trolleys & transportable power sources
Welding cabinets & storage units
Consumables & Cabinets
High quality coupled with versatility is at the core of the selection of consumables in the Unitor standard range. It is composed to cover all offshore challenges, yet to be as compact as possible. Our range covers consumables for stick /electrode welding, wire welding, TIG welding, brazing, gas welding and cold repair compounds. Overall, high quality coupled with product versatility supports operational efficiency. QHSSE and standardisation by reducing the number of consumable required on-board. Our cabinet solutions also provide safe storage and on-board stock to handle unexpected repair situations. When used for high severity applications the electrodes all have the necessary approvals from major classification societies. Protection against seawater and harsh environment is secured through HD packing material and Low Moisture Absorbs ion Coatings.
Unitor consumable range
Cabinets – welding consumables
Cold repair compounds
Download Offshore Solutions Brochure