Wilhelmsen insights
The safety risks of poor cylinder safety management
Technical gases are an integral part of vessel maintenance, and properly managing your gas cylinders is critical for safety. Here are five safety risks that you must keep in mind.
Wilhelmsen insights |
Mohamed Danial Arsad , Technical Product Manager, Gases & Cylinders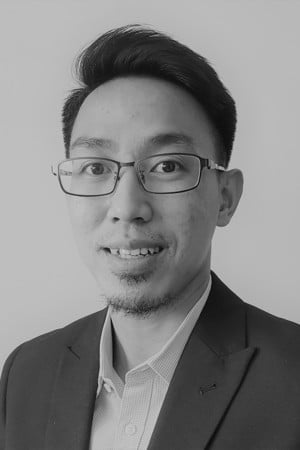 Technical gases are key consumables for vessel maintenance and operations. Safe transport, storage and use of the gas is only made possible with a safe and compliant cylinder. A gas cylinder filled to a safe and compliant standard does not mean it remains safe and compliant throughout its lifespan onboard. Apart from requiring safe handling and proper storage, cylinders also require refurbishment, pre-fill inspections and periodic requalification throughout its lifespan. If this is overlooked, your cylinders can become unsafe and potentially harm your crew and damage vessels and cargo.
These are the five important safety risks you must keep in mind when you purchase and manage your gas cylinders onboard.
Valve adapters pose a risk of gas leaks
Cylinders supplied from different countries are often equipped with different valve connections. To overcome compatibility challenges with connecting to onboard equipment, crew members will often resort to using valve adapters. However, using valve adapters can compromise connection leak-tightness. A resulting gas leak could result in fire or explosion, asphyxiation, oxidizing or other toxic effects.
Non-standardised cylinder designs
Cylinders are typically manufactured to meet local standards and regulations. Cylinders bought in one location may not be compliant when importing or landing them for refilling at the next port of call. This results in the crew having to buy locally compliant cylinders at different ports, leading to an excess quantity of cylinders stored onboard over time.
Unauthorised change of gas service
Certain cylinders may be exclusively used for specific gas types based on hazard classification. For safety reasons, any change in cylinder gas service must be done by competent or qualified people. When performed incorrectly, a cylinder not suited for the gas type will present a safety risk to the user, while also risking misidentification of the gas content with detrimental impact to equipment or cargo.
Lack of pre-fill inspection and periodic requalification
As pressure-containing receptacles, gas cylinders are subject to pre-fill inspections and periodic requalification to ensure they continue to be fit-for-purpose. With prolonged exposure to the marine environment onboard, the structural integrity of cylinders can weaken over time. When kept onboard for too long, compromised cylinders that miss regular pre-fill inspections or are overdue for requalification may not be identified in time. This can result in the cylinder potentially bursting, injuring crew or damaging equipment and cargo in the process.
Lack of consistency over local filling standards
Gas suppliers typically observe local filling practices that vary from country to country. An example of differing local standards includes colour-coding of cylinders based on gas service or hazard classification. This increases the risk of crew misidentifying the gas in a cylinder when receiving various local cylinders supplied from different countries.


How can we help?
Click here to find out how we can help you mitigate these risks and grant you peace of mind with our Cylinder Global Exchange Program.