Felina Lin
Vice President of Services and New Growth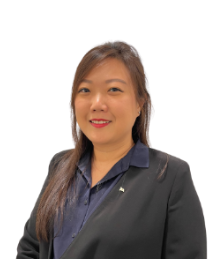 Felina's main responsibilities will be growing ship management's service portfolio. She is responsible for launching conventional and innovative services that supplements our core business.
Felina brings in over a decade of commercial experience from her role working in ship owner and ship manager for the offshore and marine segment. Having a full spectrum of all dimensions, her expertise includes technical management, commercial optimization through fleet chartering, sales and purchase, post fixtures contract management, inspection services and newbuilding supervision.
Prior to Wilhelmsen, Felina was based in Dubai as the Commercial Director with CS Offshore Ship Management. Felina graduated from the University of London School of Business with a Bachelor in Business.
She is currently based in Singapore.