Activities with HOPE Foundation in New Delhi, India
Wilhelmsen Ship Management made a donation towards Asharan Orphanage for building renovation and purchase of necessities to aid children in the Literacy Program for the Unschooled in Karkardooma; both run by HOPE Foundation.
We also organised a tea reception in New Delhi on 11 July 2022 at Bharat National Public School for the children and invited our third engineer to share his experiences and life at sea. Our seafarers in New Delhi are also invited to the activity to show support.
The seafaring life is unheard of amongst the children of HOPE. They were captivated when Mr Uniform, our third engineer - Nishant Chauhan, shared about his voyages and adventures out in the seven seas. His wife, Sonali Mahthan, is our New Delhi seafarers family club representative, and also shared her experiences as a seafarer's wife.
We thank our seafarers for joining us in this meaningful activity in New Delhi. They opened the children's eyes to a whole new world bigger than their space in their homes, giving them hope and inspiration to go further.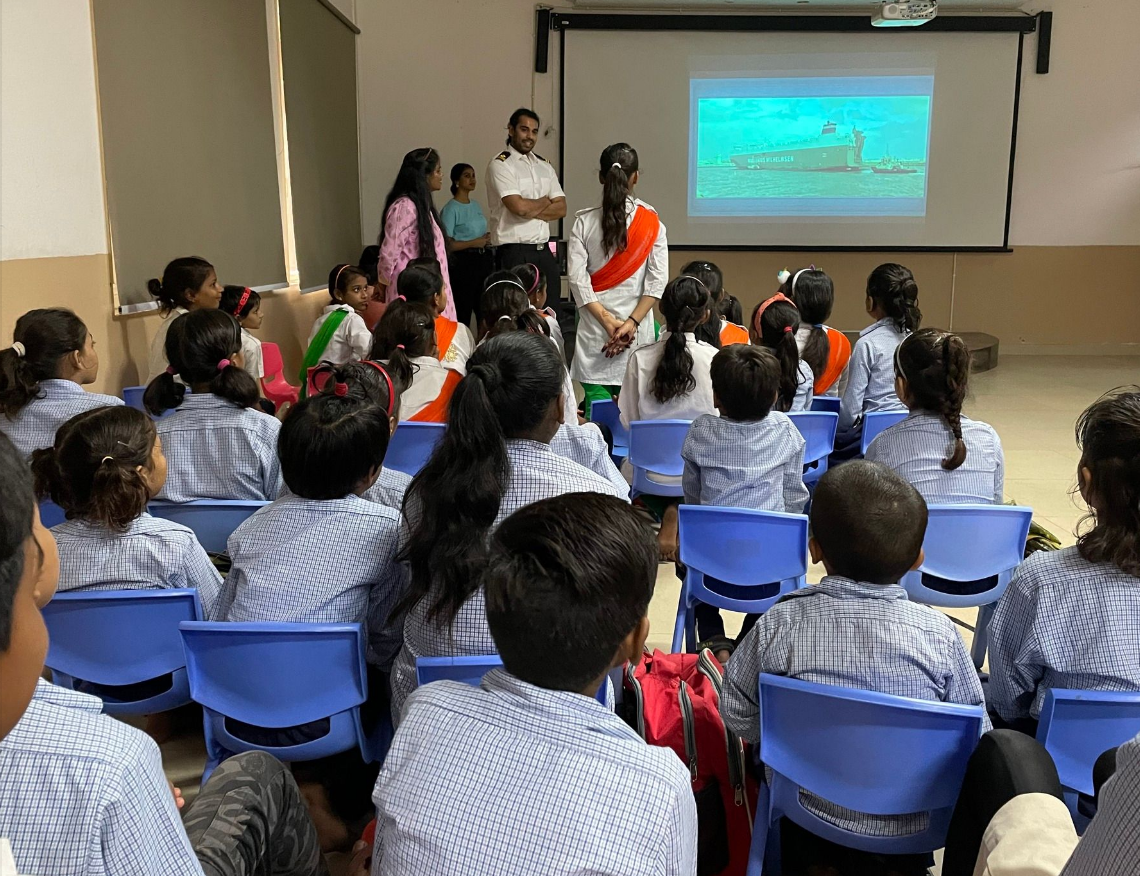 The girls from HOPE Foundation were very curious and asked questions during the career sharing session by our third engineer.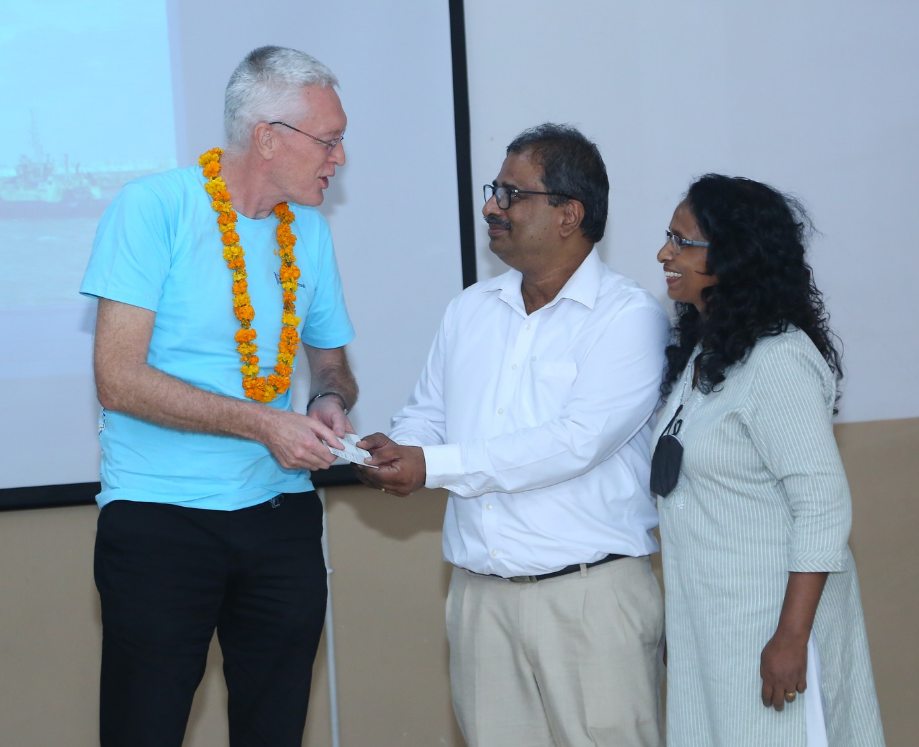 John Beck, WSM Vice President of Global Procurement, presented a cheque for our donation to HOPE Foundation for the renovation of Asharan Orphanage and Literacy Program for the unschooled.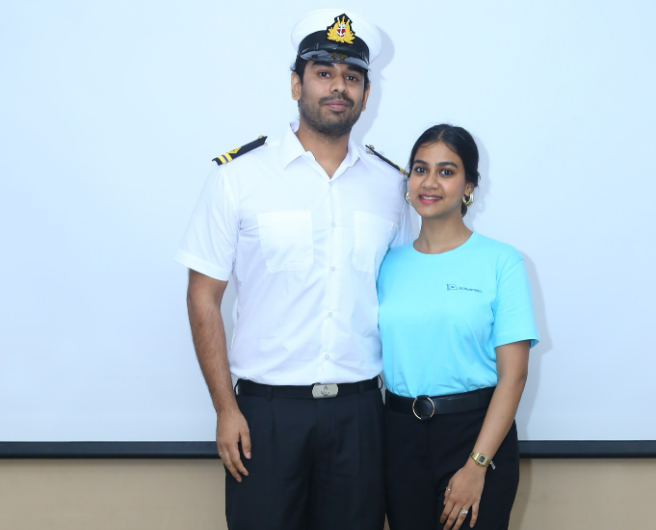 Our Third Engineer Nishant Chauhan (left) and his wife, Sonali Mahthan - New Delhi representative for our seafarers family club, have made the girls dream bigger that day.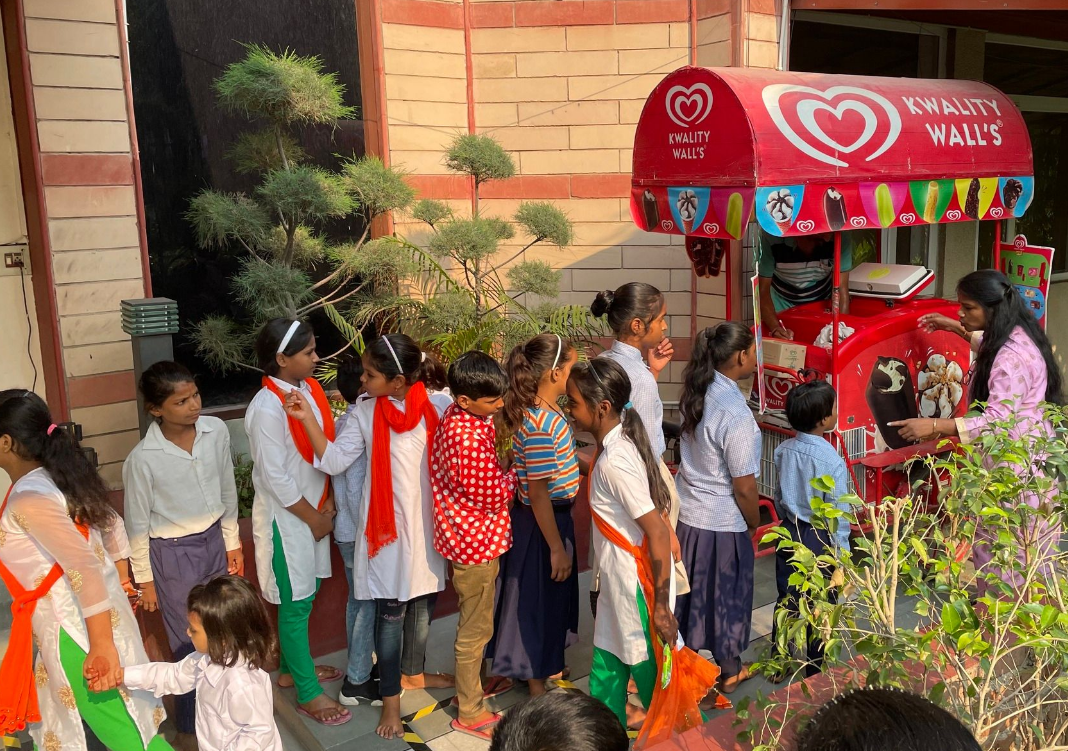 A perfect ending to a perfect day. Ice-cream for everyone!
About HOPE Foundation
HOPE foundation is a non-sectarian charity which was established in 1991. Driven by a team of over 500 people and many more volunteers and partners, their work spans across 19 cities in India. Their mission is to bring hope to those with none and change the lives of everyone they work with, including their staff, donors, volunteers and partners.
They focus on the overall development of each child. The curricula at their schools are designed to motivate children to stay in school by making learning fun, interactive and engaging. They pay special attention to the education of girls through the education support program "Cradle to Career" that ensures every child completes her education, is in good health and has a choice between higher studies or a vocation after school.