Activities with Bahay at Yaman ni San Martin De Porres in the Philippines
Wilhelmsen Ship Management have sponsored the renovation cost of a Culinary Room for Bahay at Yaman ni San Martin De Porres Inc, a local shelter for children in Bustos Bulacan at the Philippines.
The project will equip the Culinary Room functional features to operate as a full fledge hot and cold kitchen. We hope to give the children of the local shelter an opportunity to attain technical-vocational skills in culinary that they can use as life skills or as a career that they can advance into.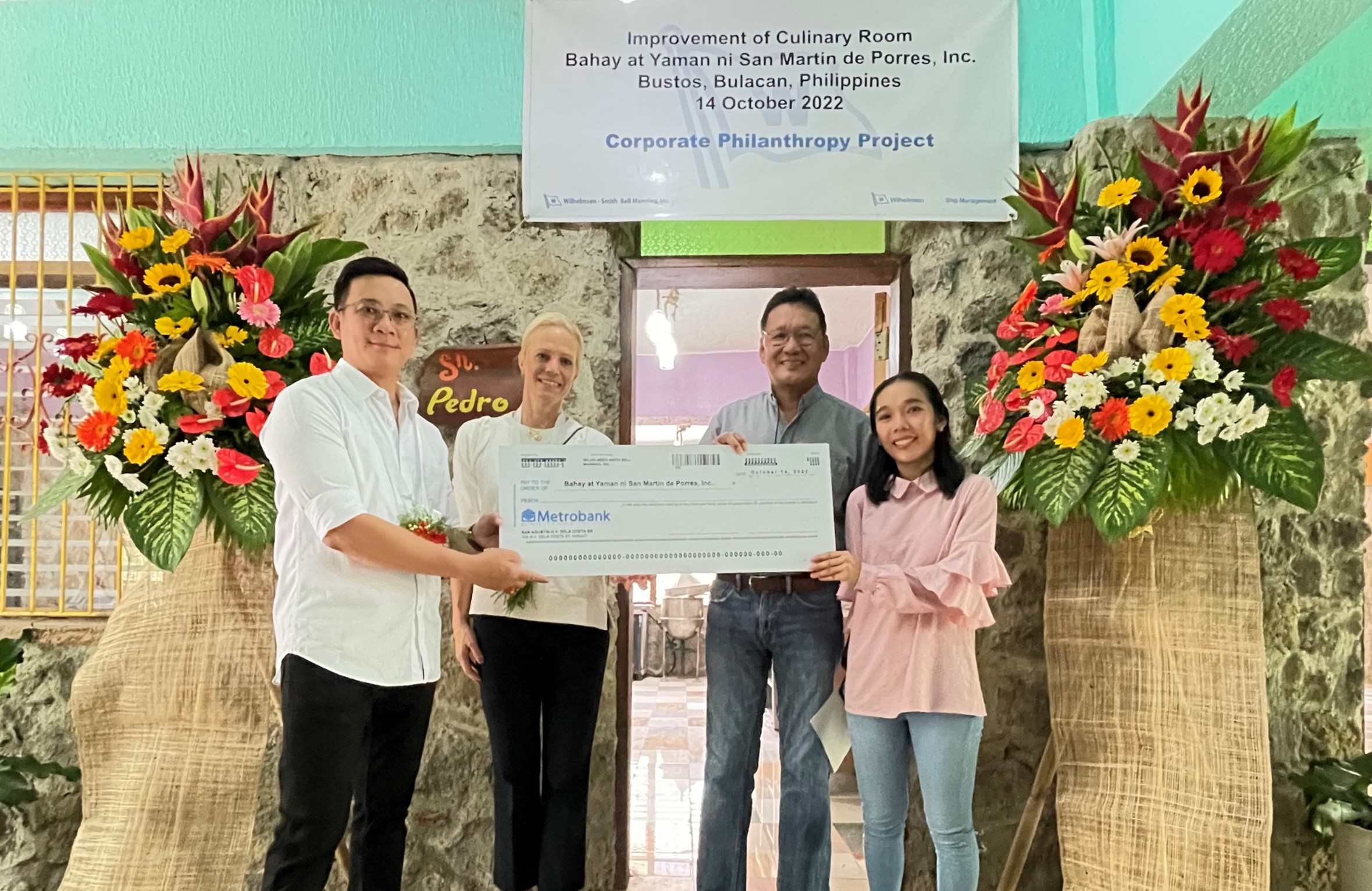 [L-R] Capt. Allan Sarmiento, General Manager for Wilhelmsen Smith Bell Manning Inc, Anette Hoey, Vice President of Marine Personnel for Wilhelmsen Ship Management, Rev. Fr. Florentino S. Concepcion, Mission Director for Bahay at Yaman, Marie Loise Allen G. Santiago, Psychometrician for Bahay at Yaman
We have also held some fun activities and games with the children. Amongst them is a career sharing session presented by our very own seafarers. Chief Officer Robin S. Enriquez have presented his story on his journey to becoming a seafarer. Captain Shane J. Collamar made a video onboard the vessel that he is currently sailing to showcase how life on sea is like, the camaraderie and teamspirit onboard.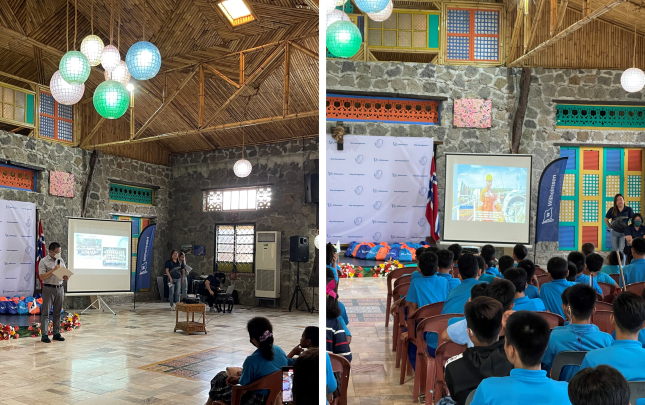 The children showcased their musical talents as they performed their well orchestrated pieces to the audiences.

Loads of fun activities and games took place the whole morning. The children, seafarers and our employees took part in all activities and had a great time together.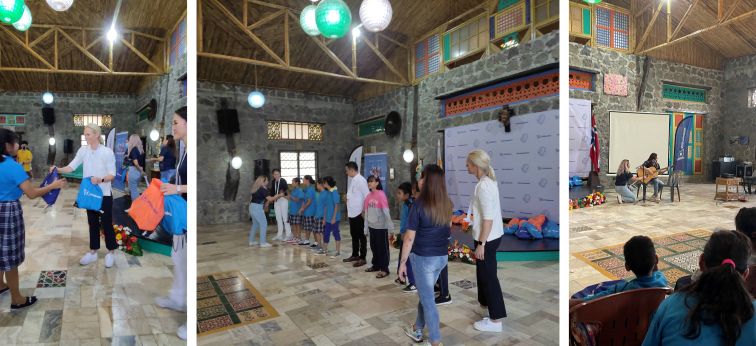 We end the day with lunch for everyone and a good networking session for seafarers from different fleet to greet and meet.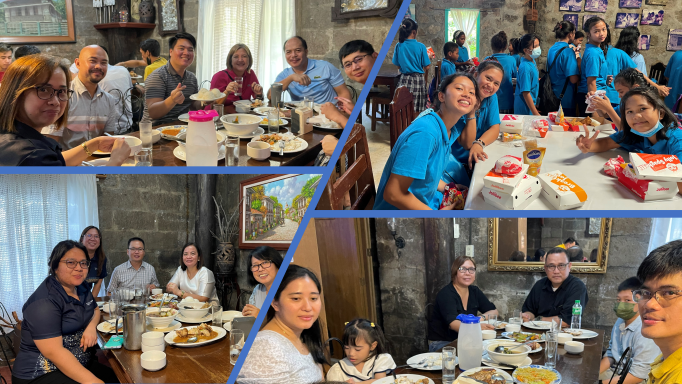 We would like to thank all seafarers, family members and employees that have joined us. Your presence made it extra special for the children of Bahai at Yaman.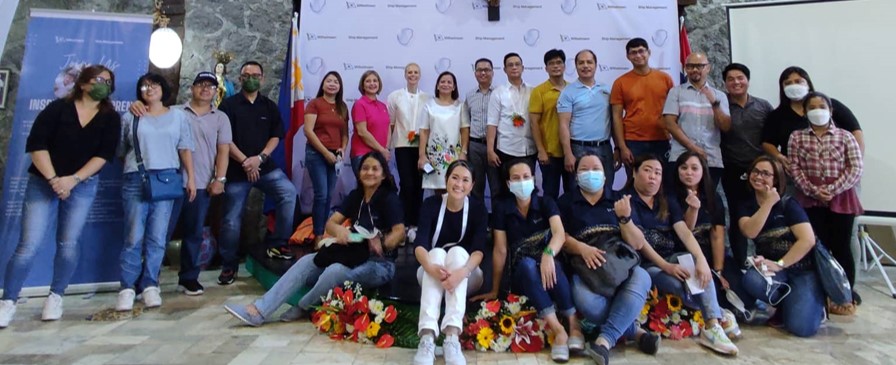 About Bahay at Yaman ni San Martin de Porres Inc.
The Bahay at Yaman ni San Martin de Porres Inc. (BYSMPI), formerly known as Saint Martin De Porres Soup Kitchen, started as a feeding center in Bambang, Manila in 2002. In 2003, BYSMPI relocated to Bustos, Bulacan and has been serving as a temporary shelter for children. BYSMPI cares for children from 11 years of age who can stay in the center until 18 years old before they transition to a semi-independent living (SIL) program.
At present, BYSMPI houses 55 girls and 62 boys. Its programs and services include Temporary Home-Life Shelter; Case Management; Health and Nutrition; Education; Personality Development; Semi-Independent Living; Spiritual and Values Formation; Technical-Vocational Skills Training; and Community Participation and Outreach. BYSMPI is registered to the Securities and Exchange Commission (SEC) and a licensed social welfare and development agency (SWDA) of the Department of Social Welfare and Development (DSWD). The shelter is affiliated with UST-Angelicum College and is one of their Re-Entry Education Agenda for the Poor (REAP) sites.