Activities with Snehasadan in Mumbai, India
Wilhelmsen Ship Management has made a donation to Snehasadan House No. 7 in Mumbai. The donation will cover the much needed renovation and repair costs of this home for homeless boys.
We also organised a luncheon for the children of Snehasadan in Mumbai on 9 July 2022 at community hall. Our seafarers were also invited to the activity to show support and share about their career to the children.
Through the career sharing session, we hope they will aim high in their ambitions, and maybe become seafarers like them. Their presence meant so much to the children of Snehasadan and our seafarers not only made them smile but also became their inspiration.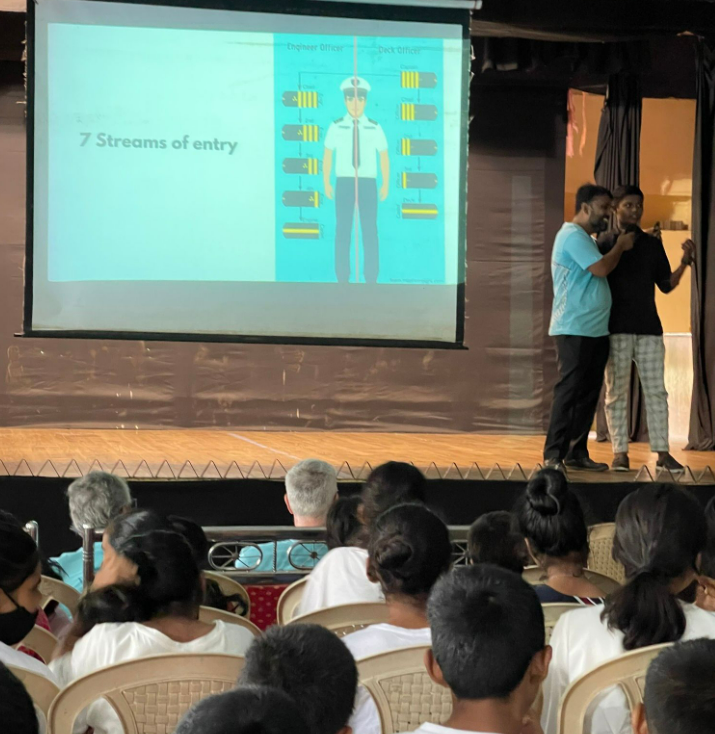 Capt Chinna Ruparaju introducing some basics about climbing up the ranks as a seafarer.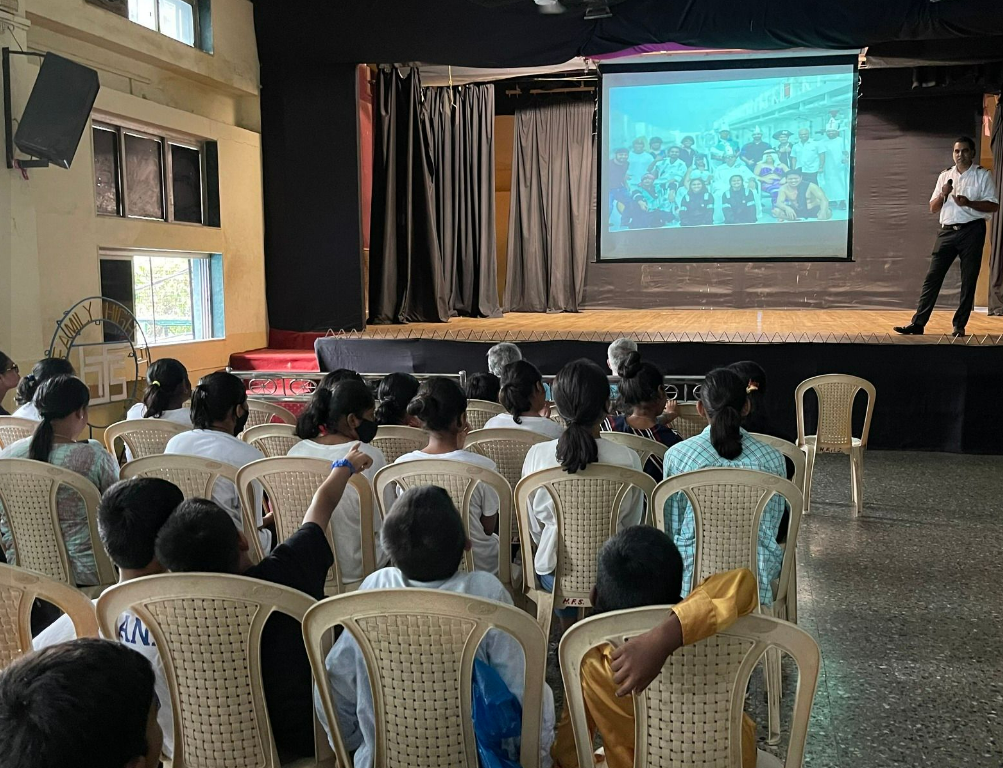 Chief Engineer Felix Pinto described to our young audience how life at sea is like. He also showed the camaraderie onboard and encouraged the girls on the potential of becoming female cadets.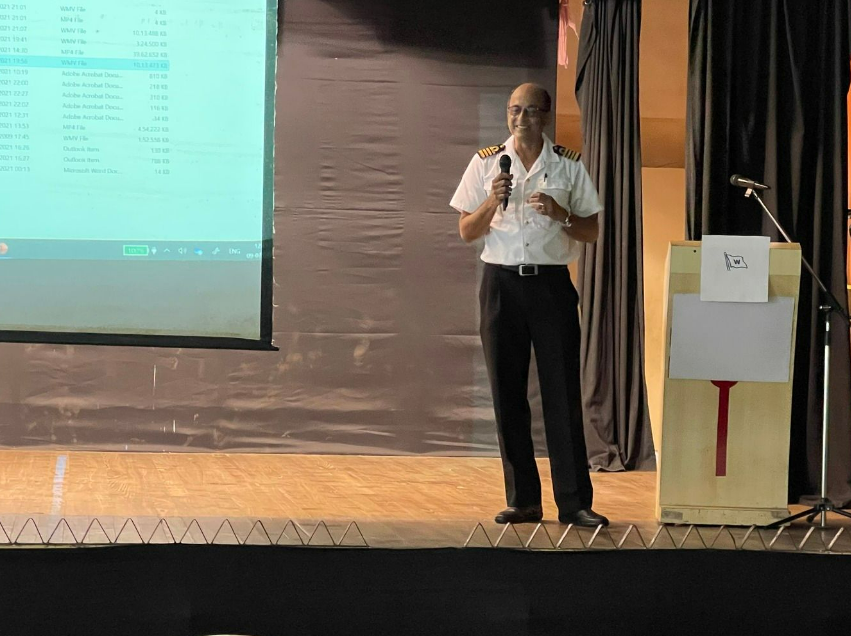 Captain Stephen Demello shared about being a leader as ship captain and his responsibilities. He also gave a brief on a rescue operation at sea that happened during his watch.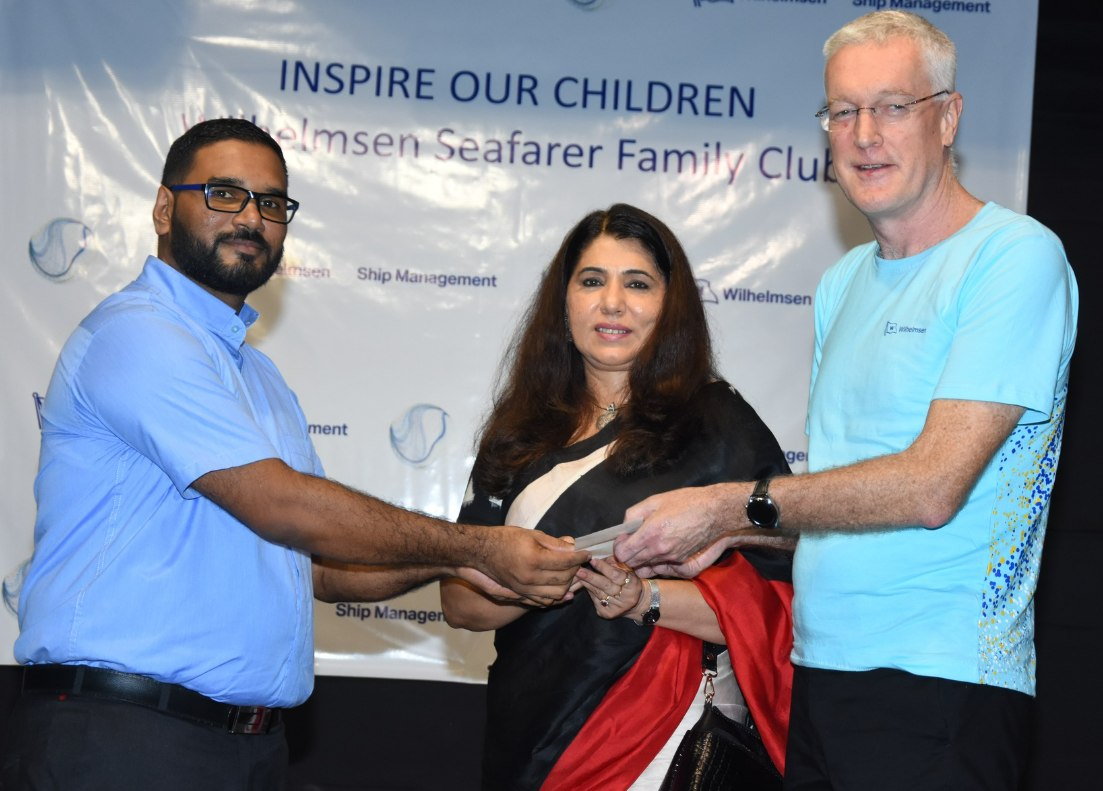 John Beck - WSM Vice President of Global Procurement (left), Pratibha Baviskar - Mumbai representative of our seafarers family club (center), presenting our donation to Father Wellington from Snehasadan to renovate the boys' home that houses 17 children.

One for the album. Thank you seafarers coming to our event!
About Snehasadan
Snehasadan (Abode of Love) is a non-governmental organization that provides a home and a future for homeless street children in Mumbai, India.
The first Snehasadan home was set up in Andheri (North of Mumbai) in 1962. Today, Snehasadan has 12 houses, a home for women and children in distress and two contact centres at railway stations which act as centres for welfare staff to work directly with the vulnerable children that dwell there. There's also a crises centre for girls who have been rescued from human trafficking.