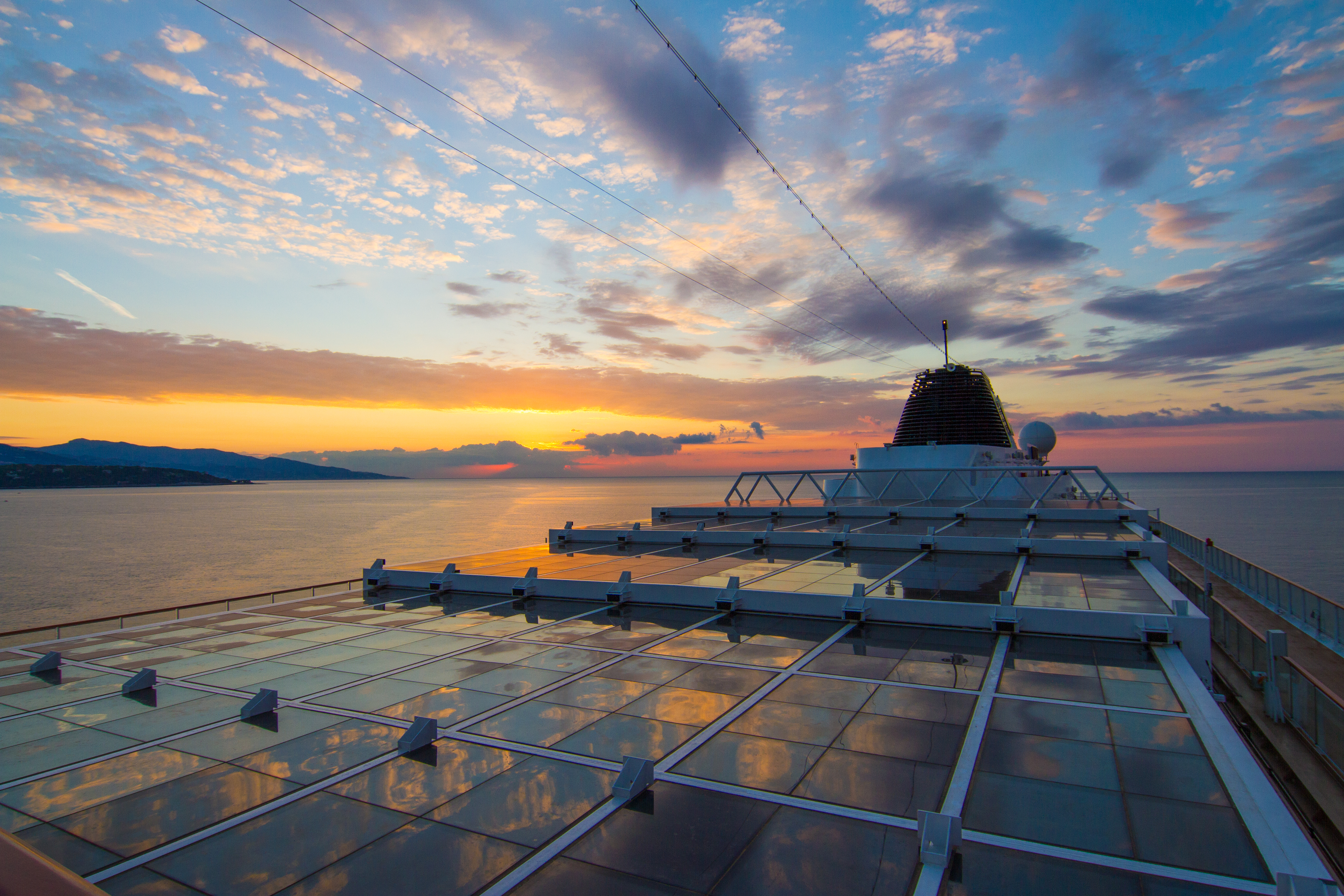 Decarbonisation
An urgent agenda for many however, the path to achieve decarbonization is not a clear cut one.
The IMO's ambition is to reduce the shipping industry's greenhouse-gas emissions by at least 50% by 2050, and to reduce the carbon intensity of emissions by 40% by 2030 and 70% by 2050, compared to 2008 levels. The cost of achieving this ambition will be substantial.
Short term measures to achieve this ambition such as Energy Efficiency Existing Ship Index (EEXI) have been introduced for all ships, this measure will be mandatory for all ships from 2023.
Long term measures to achieve the decarbonization vision for future ships isn't a straightforward decision. Building a ship that is trade-worthy in the timeframe for the next 20 – 30 years is a tricky and almost speculative decision.
Hydrogen has been hailed as the fuel that could transform shipping but there are still many factors to consider before piecing the puzzle together to find an alternative fuel that checks all the checklist of an economical, accessible and zero emission fuel.
Wilhelmsen Ship Management believes in the future of hydrogen as an alternative fuel that enables opportunities for low or zero-emission shipping. Being part of the Wilhelmsen group, our vested interest in hydrogen as an alternative fuel is ingrained in our vision for ship management.
As a ship manager, we aim to translate our experience gained in the development of hydrogen to decision makers. Building a fleet for the future should not be a speculative move, not at least when it comes to technical specifications. We want to assist first movers in making decisions that reduce their risk exposure towards social economic factors.
Our progress and development in Hydrogen
Hydrogen as an energy carrier comes in the 4 different forms; Pressurized, Liquid, LOHC (Liquid Organic Hydrogen Carrier) and Ammonia. Wilhelmsen are engaged in various projects including all these alternative fuels. Our foray in maritime Hydrogen begun in 2005 when we are part of a vision in developing a zero-emission ship.
E/S Orcelle, a concept spearheaded by Wallenius Wilhelmsen to reduce the environmental impact of cargo shipping. This green agenda had since started Wilhelmsen's research and development in energy efficient and zero emission shipping since 2005.

Project feature:
E/S Orcelle was designed using only renewable energy sources, including the sun, the wind and the waves, as well as hydrogen and fuel cell technology, to meet all its propulsion and onboard power requirements.

E/S Orcelle
In 2017, we initiated the design of the first Liquid Hydrogen (LH2) bunker vessel called BV Tomorrow. Wilhelmsen have been engaged in research and engineering exercises together with Moss Maritime, Equinor and DNV-GL in the design development for this LH2 bunker vessel.

Project feature:

BV Tomorrow is a conceptual design for an LH2 Bunker Vessel capable of loading, transporting and discharging liquefied hydrogen to merchant ships and receiving terminals

BV Tomorrow
In 2018, Wilhelmsen are part of the SeaShuttle Hydrogen project. This is a project led by Samskip, the project team includes technology supplier Kongsberg, hydrogen specialist Hyon and Wilhelmsen. This project received a grant of US$ 6.8 Million from the Norwegian Government.

Project feature:

Development of two containerships for short-sea routes between Oslo, Bergen, Poland and the western coast of Sweden. The ships will be entirely electric and will be powered by compressed hydrogen and fuel cells.

SeaShuttle
In 2020, Wilhelmsen led a Europe funded project call Hyship – a consortium of 14 European partners who will demonstrate liquid hydrogen a fuel. This project has been awarded US$25 Million by the Norwegian government-owned organization Enova and US$9 Million from the EU's research and innovation programme Horizon 2020.

Project feature:

Topeka is two zero-emission prototype vessels running on liquid green hydrogen. The prototype is designed as an open-deck roll-on/roll-off (RoRo) vessels, the 2,500m2 vessel is capable of handling containers and trailers carrying both liquid and compressed hydrogen. The prototype will run on a 1MWh battery pack and a specialized 3MW hydrogen fuel cell charged by power from the shore.

Topeka
Our progress and development in Battery operated vessels
We make autonomy a reality for short-sea shipping and ready to operate unmanned electric vessels for commercial use.
In November 2020, the world's first autonomous cargo vessel made her maiden voyage. Wilhelmsen is one of the reason why this vision became reality. Since 2017, Wilhelmsen, in partnership with Yara and Kongsberg, jointly developed this concept into reality. The Norwegian Government awarded a grant of US$22 Million towards the construction of the ship; about a third of the total cost. Wilhelmsen is the manager of the vessel and a remote control center is now under construction for the operation of Yara Birkeland.

Project Feature:

Yara Birkeland is a zero emission container vessel, 80 metres (260 ft) long, with a beam of 14.8 metres (49 ft) and a depth of 12 metres (39 ft). It will have a draught of 6 metres (20 ft). It is propelled by electric motors driving two azimuth pods and two tunnel thrusters. Batteries rated at 7.0-9.0 MWh power the electric motors, giving it an energy optimal speed of 6 knots (11 km/h) and a maximum speed of 10 knots (19 km/h). It has a capacity of 120 TEU. The vessel will initially undertake manned sailings, gradually switching to fully autonomous mode by 2022.

Yara Birkeland
In 2020, Wilhelmsen have been selected by the leading Norwegian food grocery distributor ASKO to supervise the construction and operation of two new vessels equipped with autonomy technology from Kongsberg Maritime. The vessels will be equipped with the technology required for zero emission and unmanned operation by Kongsberg Maritime while Wilhelmsen oversees ship management and safe operations from their shore-based Remote Operations Centre.

Project Feature:

The ASKO vessels are RORO (Roll on, Roll off) vessels measuring at 66 metres long, with a beam of 15 metres that can load, carry and discharge 16 EU-spec trailers. The vessels are constructed in accordance with the rules and regulations of DNV GL Classification Society with the Class notation: 1A1 + Battery Power + RP (1,40) + R3 + General Cargo + BIS. Vessel construction is taking place at the state-owned Cochin Shipyard in India. Both vessels will initially operate with reduced crew from 2022, before moving towards unmanned voyages.

ASKO vessels
Advisory and consultancy services
We are here to help you meet your ambition towards decarbonisation.
What we offer