Wilhelmsen insights
Efficient port calls can cut ship emissions
As part of our ESG Spotlight Series, Dave Pullin, Vice President Operations, shares why choosing a high-quality port agent takes on greater significance as CII rules come into force.
Wilhelmsen insights |
Dave Pullin, Vice President Operations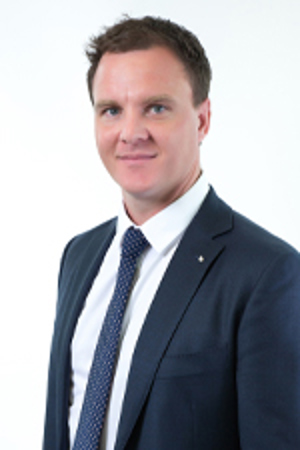 New regulations introduced by the International Maritime Organisation (IMO) at the start of this year are having a far-reaching effect across the shipping industry as cuts to vessel emissions and improvements to efficiencies are being prioritised.
The rules will affect all cargo, RoPax and cruise ships over 5,000 GT and each vessel will be subject to the Energy Efficiency Existing Ship Index (EEXI) and the Carbon Intensity Indicator (CII) as the IMO targets cutting greenhouse gas emissions across the sector by 40% by 2030.
EEXI is a one-time certification given to each vessel based on its design parameters, while CII will provide an annual rating score for every vessel based on their emissions from operations each calendar year. CII ratings will be scaled from A for the best performing vessels down to E for the worst performing.
Risks to business
The new regime is set to significantly alter the way vessels operate as ratings are likely to be taken into consideration by charterers, financiers and others, with poor ratings adversely affecting business for ship owners.
In short term the criteria for the CII score are expected to get stricter year on year, this poses a challenge for ship owners, give the age of the majority of the global fleet and their current level of emissions.
Ship owners are looking at a variety of ways to keep their vessels sailing with an acceptable CII rating of A to C. This may mean adapting to using new lower emission fuels, adopting hybrid systems, retrofitting where possible or utilising slow steaming more often.
Co-ordination and support
Every angle must be considered, and port calls is a key factor. Wilhelmsen Port Services is working to support ship owners and operators with their CII requirements across the 2,100 locations the company covers as a port agent.
"We can support in terms of emissions reduction around the flow of information, such as the co-ordination we do before a vessel arrives in port, supporting just-in-time arrival," says Dave Pullin, Vice President Operations at Wilhelmsen Port Services.
"This is where we can have a positive impact on a vessel's CII ratings score. Operators can optimise their speed as they are coming into port, they line it up with just-in-time arrival, so that they are not sitting at anchor unnecessarily," adds Pullin.
CII ratings do not differentiate between anchorage or any other stages of a voyage and so any fuel used while at anchor is counted as consumption.
"A second area we look at, is how to co-ordinate and communicate activities that we have when the vessel is in port, because when we have a well-managed port call then that means the vessel can be in and out of port in a safer and more efficient manner, resulting in less overall emissions," says Pullin.
Wilhelmsen Port Services has previously taken steps to embed environmental, social and governance strategies (ESG) across its global operations and is well positioned to assist ship owners to curb vessel emissions and improve efficiencies during port calls.
The company's commitment to ESG also has a bearing on how it builds its network of suppliers across its extensive global reach, as it searches for 'best-in-port' services, which in turn can help ship operators achieve their own ESG targets.
"We are bringing emissions criteria into the core of how we select suppliers at our port locations," explains Pullin. "If we have to choose from two suppliers, where one uses new hybrid vehicles for moving crew and the other uses diesel vehicles, we will go for the hybrid one. We can support our customers by making sure that the vendors we use are the most forward-leaning we can find, while still being safe and competitive."
The impact of biofouling to emissions
One example of how this commitment to best-in-port services is linked to emissions cuts can be seen in the collaboration between Wilhelmsen Port Services and ECOsubsea, which provides hull inspections and cleaning services using a close water-loop technology.
Biofouling is a serious problem that increases drag for any vessel but one hull cleaning operation by ECOsubsea can improve the hydrodynamics of a vessel and cut fuel costs and emissions by up to 15%, which can have a major impact on a ship's CII rating.
The system can be used to monitor biofouling for about one tenth of the cost of sending divers to do an inspection, also removing unsafe manual operations.
"ECOsubsea's solution allows for our customers to monitor what level of fouling is on the hull and then to make informed decisions about when to do cleaning rather than just cleaning for the sake of cleaning," says Pullin.
Hull cleaning can then be planned with certainty and can be combined with a port call in the most efficient way, without interfering with schedules.
In Wilhelmsen Port Services we believe that settling on a high-quality port agent can help steer vessels towards improvements in their CII ratings.