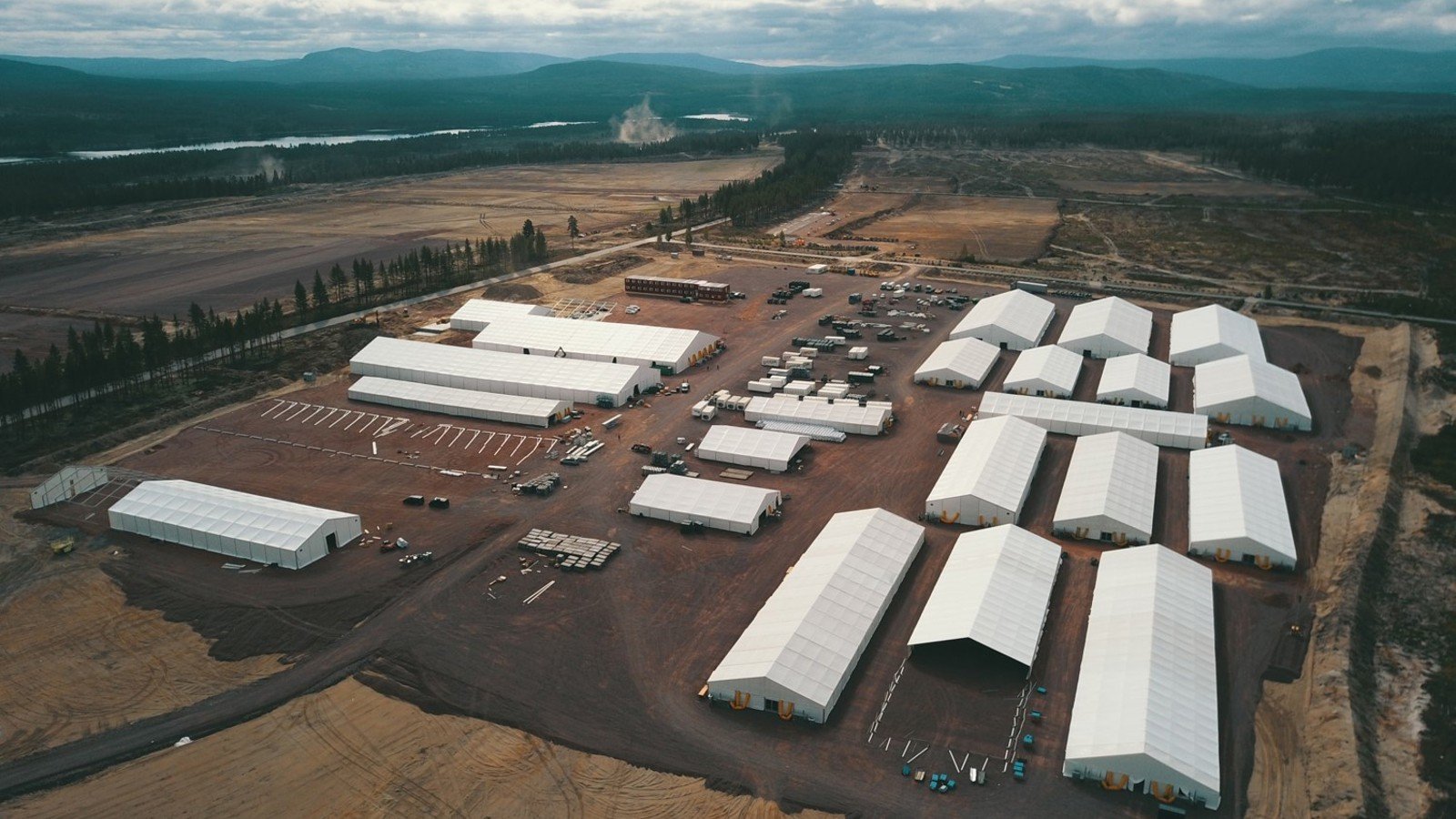 Host nation support
As a NATO member Norway hosts exercises to test and train the readiness to plan and conduct defense operations. In collaboration with the Norwegian Armed Forces, WGS provides logistics support to participating nations for these exercises. During the latest exercise Trident Juncture in 2018, WGS and its suppliers organised transport, built camps and supported Allied forces with food and equipment.
Through a comprehensive frame agreement with the Norwegian Armed Forces, WGS provides host nation support to both Allied and Norwegian forces during NATO exercises, such as during Trident Juncture in 2018. WGS organised logistics, through NorSea Group (NSG), for every step of the exercise, from transport upon arrival in Norwegian ports, to building and operating camps ranging in size from 20 to 5 500 people. Services included: housing, storage facilities, sanitary solutions, power supply, meals, laundry, gyms, welfare and communication equipment.
The mainland exercise for Trident Juncture took place in the central and eastern parts of Norway, while the maritime part was conducted in the surrounding areas of the North Atlantic and in the Baltic Sea. The aerial part of the exercise included the airspace above Sweden and Finland. Although the live training was conducted between 25 October and 7 November, the first Allied forces arrived in Norway at the end of August and the last stayed until the end of December. During the autumn of 2017, WGS and NSG worked more or less full time planning Trident Juncture 2018.
To ease the coordination workload when 30 different nations report detailed needs of material for more than 40 000 people ranging from gigantic tents to water bottles, WGS has, in collaboration with the Norwegian Armed Forces, developed a web-based ordering system named HOBS. Short for Host nation support Order and Billing System. This technological innovation eases the process of ordering before and during as well as billing after the exercise to both participating and hosting nations. HOBS has been well received by the Allied nations, and WGS has already been approached by several nations interested in buying the system for further use.