Wilhelmsen Ship Management appoints Radoslaw Walczak as Vice President, Technical
The new position is part of Wilhelmsen Ship Management's recent organizational restructuring to tackle the rapid changing industry requirements in ship operations.
Singapore, 9 June 2021: Wilhelmsen Ship Management (WSM) announces the appointment of Radoslaw Walczak as Vice President, Technical. Walczak will be spearheading WSM's focus in delivering vessel performance and energy efficiency initiatives to support shipping's decarbonization ambition.
Walczak brings with him more than 20 years of mariner experience including time at sea. Prior to WSM, he was the General Manager in DS Tanker GmbH based in Germany. Walczak started his career on shore in the marine safety and quality domain with V.ships and Wallem before joining DS Tanker as Safety and Quality manager and subsequently rising to the position of General Manager.
"With Walczak's accumulated experience, we look forward to enhancing our vessel performance and strengthening our efforts to support ship owners in the decarbonization era," says Carl Schou, CEO and President of WSM.
Walczak will be based in Singapore, the headquarters of WSM.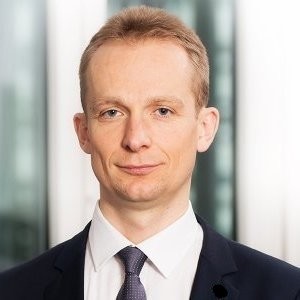 Radoslaw Walczak - Vice President, Technical
About Wilhelmsen Ship Management
Wilhelmsen Ship Management, a Wilhelmsen group company, is one of the world's largest third-party ship manager with a portfolio of more than 450 vessels and 9 200 active seafarers. Wilhelmsen Ship Management provides technical and crew management services for various vessel segments; LNG/LPG, Ro-Ro and PCC/PCTC, Container, Cruise, Bulk, and Offshore. Wilhelmsen Ship Management manages from five offices worldwide and has a crewing network of 16 manning offices in 12 countries. Other key services include dry docking services, lay-up services and new building supervision.
Media contact:
Wilhelmsen Ship Management
Esther Gan
Vice President of Marketing and Communication
Phone: +65 6513 4670
E-mail: esther.gan@wilhelmsen.com