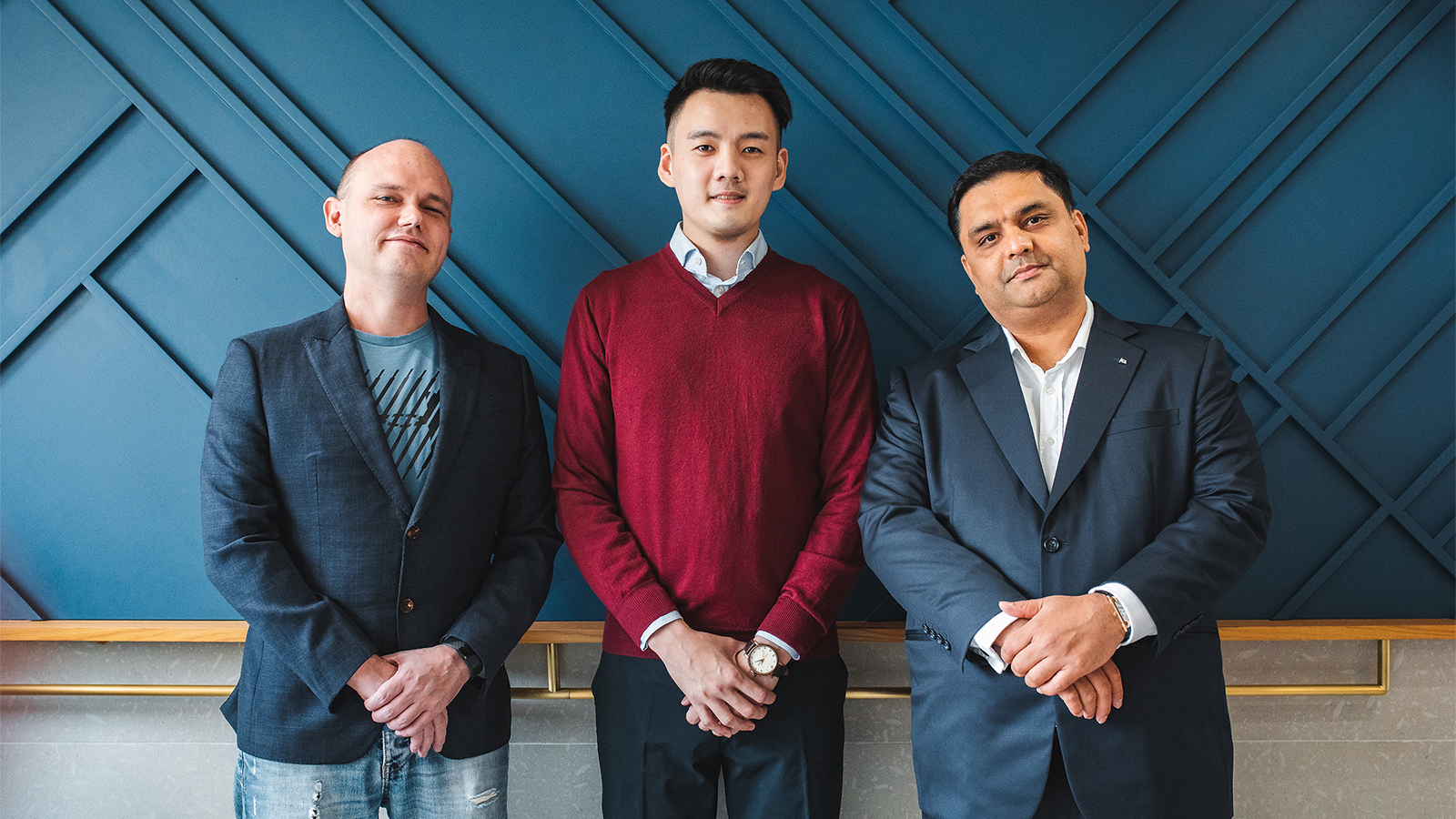 Motion Ventures debuts S$30M fund anchored by Wilhelmsen to pioneer innovations tackling maritime value chain challenges
Motion Ventures will fast-track critical validation points for product-market fit & scale paths for startups via a corporate consortium of investors & backing from the Singapore Government's SEEDS Capital.
SINGAPORE, 25 FEB 2021 - Motion Ventures, the consortium-driven investment fund powered by Rainmaking, has launched today. The fund has a S$30M target and has completed its first close - with Wilhelmsen and HHLA as anchor investors - to accelerate startups solving maritime value chain hurdles with strategic capital and support.
"Motion Ventures is an innovation opportunity that tackles maritime value chain hurdles through a fresh industry consortium. For the first time, first-mover corporations like Wilhelmsen will bring together centuries of industry legacy, capital, resources and insight to ensure startups have the best possible chance to commercialise and find a strategic market fit. It's an approach that will shake up the startup and corporate relationship and we're excited to work with bold founders who are ready to make a meaningful impact in maritime value chains," said Shaun Hon, General Partner at Motion Ventures and Director at Rainmaking.
Motion Ventures will target early-stage startups tackling challenges in the maritime value chain from first principle with scalable technologies such as Artificial Intelligence, Continuous Intelligence, and HyperAutomation. Motion Ventures is evaluating opportunities to invest in companies and encourages ambitious founders to reach out to the team.
The fund's structure offers startups unprecedented access to key maritime firms through the consortium of corporate investors and opens potential traction pathways across the value chain. Simultaneously for the anchors, the structure offers a de-risking process by offering insight and participation in the investment evaluations. This represents a unique and first-of-its-kind fund structure in the maritime industry, to ensure quality corporate participation and a startup scale path model.
Motion Ventures will tap into Rainmaking's global networks to source for suitable technology startups. The fund will also offer portfolio companies advantages to scale via its Venture Studio and Open Innovation Platform that facilitates commercial partnerships between startups and Fortune 500 companies.
Complementing the fund's go-to-market initiatives will be the previously announced Ocean Ventures Alliance, a maritime innovation advisory network. Since launching in November 2020 the Alliance has brought together more than 40 maritime value chain industry leaders so future portfolio companies can tap on specific domain experts for guidance and mentorship.
Motion Ventures will jointly invest into startups with SEEDS Capital, the investment arm of Enterprise Singapore. This follows SEEDS Capital's S$50M commitment in June 2020 to co-invest into maritime technology startups with newly appointed partners, such as Rainmaking.
"I am energised to see the innovation and transformation transitions taking place in the maritime industry. With the unique combination of capital, competence and corporate capability, I have no doubt that Motion Ventures will also resonate with other forward-leaning industry stakeholders and ambitious startups wanting to make a meaningful impact. Being the first anchor of this inclusive collaboration approach to seek scalable future solutions is an inherently exciting proposition and indeed in line with Wilhelmsen's vision of shaping the maritime industry," said Nakul Malhotra, VP Open Innovation, Wilhelmsen.
"The participation into Motion Ventures as an anchor investor allows HHLA to collaborate across the industry to accelerate innovation in the space as a consortium. We're excited to work synergistically with other anchors to adopt, shape and scale the future of innovation," said Christian Langer, Chief Digital Officer, HHLA.
"Rainmaking is a leading player for innovation with extensive global networks and the Motion Ventures' consortium approach towards driving innovation within the maritime value chain is an exciting proposition. We are encouraged by the progress of the Motion Ventures fund and look forward to a strong partnership in growing the maritime tech ecosystem in Singapore," said Geoffrey Yeo, General Manager of SEEDS Capital.
The Motion Ventures' board of directors include industry veterans, serial entrepreneurs, investors and Rainmaking's Partners and Co-Founders, Michael Pomerleau and Nicklas Viby Fursund. Shaun Hon, who is also a Director at Rainmaking, is the fund's General Partner.
– END OF ANNOUNCEMENT –
For more information please visit: www.motionventures.io
For media queries or interview requests contact:
Marius Steen
Communication manager
marius.steen@wilhelmsen.com
About Rainmaking
Rainmaking is one of the world's leading corporate innovation and venture development firms with 12 offices around the world. We create, accelerate, and scale new business, solving problems with the world's leading corporations. In the last 13 years, Rainmaking launched 30 ventures worth over US$2bn in value, including one of the world's most active global investors and accelerators, Startupbootcamp. Since 2006, Startupbootcamp has invested in over 900 startups that went on to raise more than US$1bn.
Rainmaking has partnered with Fortune500 companies including IKEA, VISA, Airbus, Engie, HSBC and Jaguar. We are also a proud member of the UN Global Compact, driving major initiatives on a broad spectrum of social and environmental impact issues. For more information please visit: rainmaking.io
About Wilhelmsen
Wilhelmsen is a global maritime industry group founded in 1861. With the ability to deliver in more than 2 200 ports globally, Wilhelmsen serves over half of the worldwide merchant fleet with products and services, and supply crew and technical management for some of the most complex vessels in the world. Wilhelmsen also develop new and daring solutions, shaping the maritime industry for the future. Wilhelmsen seek to explore and develop new opportunities within the energy-, offshore- and maritime industry. With thousands of colleagues in more than 70 countries, we take competence, sustainability, innovation, and unparalleled customer experiences one step further. For more information, please visit www.wilhelmsen.com
About HHLA
Hamburger Hafen und Logistik AG (HHLA) is one of Europe's leading logistics companies. With a tight network of seaport terminals in Hamburg, Odessa, Tallinn and Trieste, excellent hinterland connections and well-connected intermodal hubs in Central and Eastern Europe, HHLA represents a logistics and digital hub along the transport flows of the future. Its business model is based on innovative technologies and is committed to sustainability. www.hhla.de