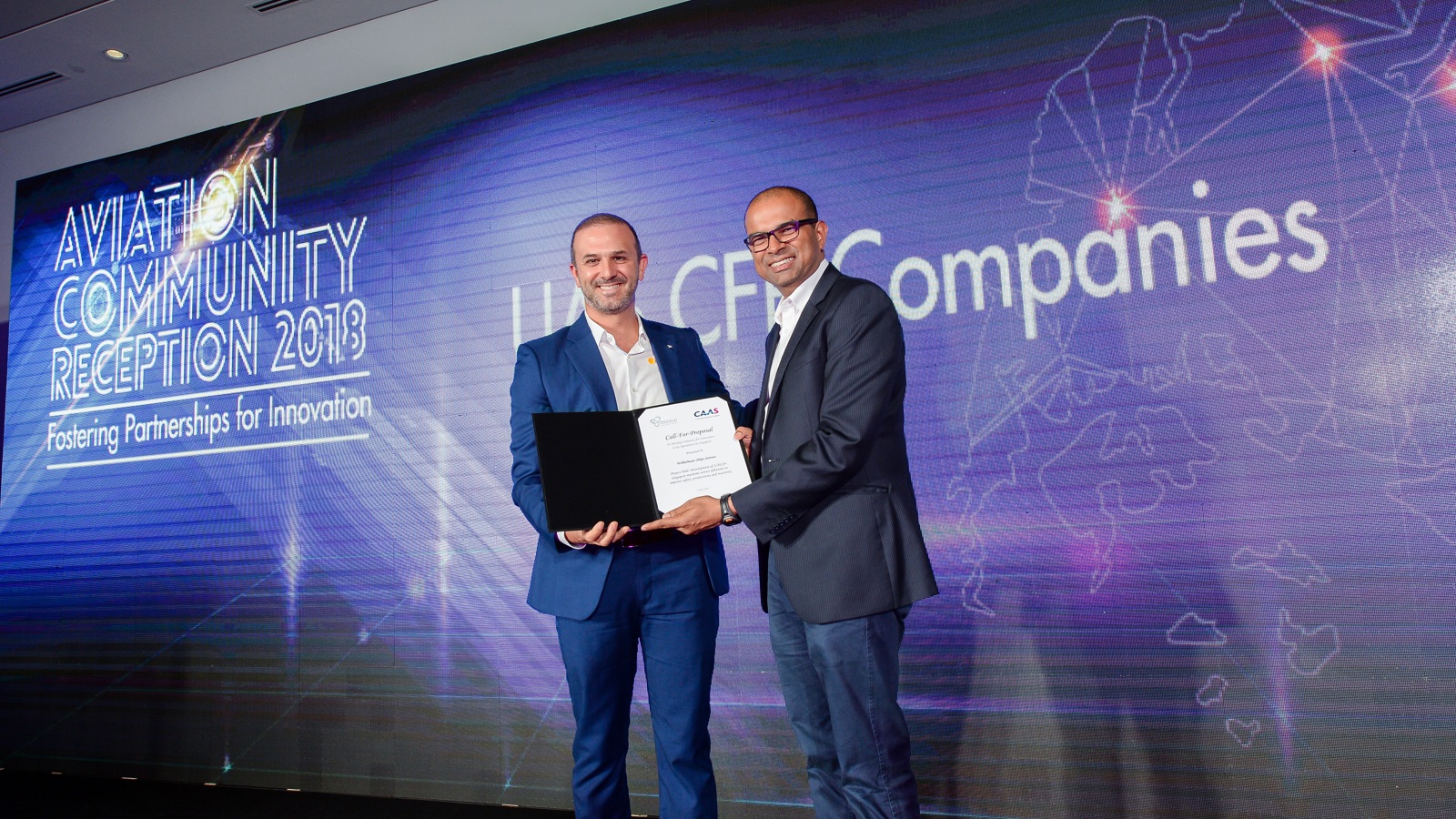 Singapore lands on Wilhelmsen as a maritime partner for drone delivery
Announced during the Aviation Community Reception, hosted by the Civil Aviation Authority of Singapore (CAAS), Wilhelmsen Ships Service has been selected to help develop the future Unmanned Aircraft Systems (UAS) regulatory framework for Singapore and will receive dedicated funding for their shore-to-ship delivery project.
Press release
|
(Updated )
Wilhelmsen Ships Service is one of only four companies to have received the funding, following a Call-For-Proposal (CFP) by CAAS and the Ministry of Transport. The CFP aims to support the development of systems and technologies to enable innovations within the wide-ranging use of UAS. The maximum funding available for each project is SGD1.5 million, or up to 50% of the total project qualified costs.
Outlining the potential development of UAS for shore-to-ship deliveries, the winning proposal from Wilhelmsen Ships Service highlighted how UAS delivery could improve safety, productivity and efficiency.
With a quicker response rate and turnaround time compared to traditional launch boat deliveries, Wilhelmsen believes delivery by UAS has the potential to lower shore-to-ship delivery costs by up to 90%, as well as removing the safety risks inherent with delivery via launch boat.
Commenting on the award, Marius Johansen, Vice President Commercial, Ships Agency says, "Only weeks after announcing the Airbus partnership, this award almost feels a bit overwhelming. In itself it will be important for us to validate the use case of parcel delivery with drones, but it will also enable us to develop key technological solutions such as ship localization and precision landing, payload release system, light and reliable private 4G/LTE communications, onshore parcel station and an automated package delivery system".
Signing a detailed MOU with aviation company Airbus, at maritime exhibition Posidonia, in addition to the CFP award, Wilhelmsen Ships Service are currently working with Airbus' Skyways on a pilot trial to deliver spare parts, documents, water test kits and 3D printed consumables to vessels at anchorage from Singapore port's Marina South Pier. Beginning in Q3 2018, this will be the very first-time drone technology has been deployed in real port conditions, delivering parcels to vessels at anchorage.
Working on a number of very different test business cases for the application of drones in the maritime environment, prior to identifying shore-to-ship deliveries as the most relevant and scalable for their business, Wilhelmsen Ships Agency saw the genuine potential of drone technology well ahead of their rivals.
Johansen says, "The award is something more than just financial support. It is another significant recognition of the work we are doing and without doubt places Wilhelmsen at the very top of the list of innovative players in the maritime industry."
Media Gallery