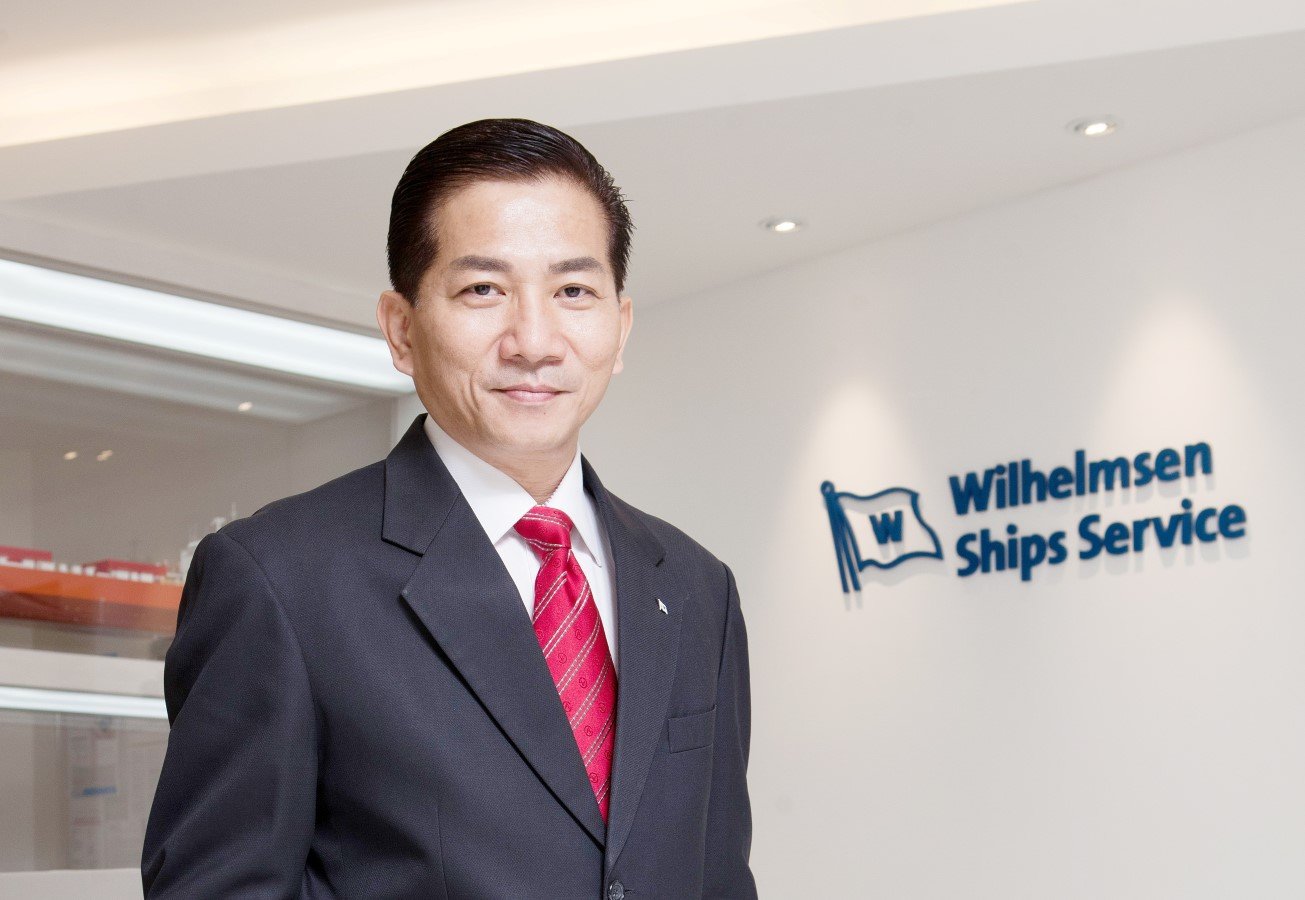 WSS moves to strengthen position in Asian offshore market
Wilhelmsen Ships Service is pleased to announce that Frank Liang has been named Regional Offshore Manager Asia, tasked with building the company's business with rig contractors.
Press release
|
(Updated )
According to Sean Neilan, Sales & Marketing Director in Asia Pacific, Liang will play an important role in WSS's strategic initiative towards the offshore market. "Frank has a strong business development background and a proven track record in maintaining long term relationships with clients," he says. "This will be needed as Frank demonstrates the value he and WSS can deliver to our new target market and builds up our profile and reputation in this important segment."
In his almost three-decade career working as an ITC specialist within the marine, offshore & energy industries, Liang brings a wealth of experience and a vast network to WSS operations in Asia. "My primary focus is to leverage our global network and comprehensive product assortment to meet the specific demands of rig contractors," he says. "While the company has been active in this segment for decades, we are confident that by refocusing our approach to this market, we can generate strong growth."
While Liang acknowledges that low oil prices have slowed offshore production in the region, he notes that rig contractors are under increasing pressure to improve services and reduce costs. "The scale and scope of our offering and global network puts WSS in a strong position to attract new customers," he says. "We have also identified areas where we can easily create bespoke solutions to meet the specific demands of individual rig customers."
Liang will also work closely with WSS' global offshore team, which works with the top 18 rig contractors in the world, and coordinate with other Regional Directors to help standardise WSS product and service offerings. "The leading contractors serve about 60 per cent of the world's rigs, so represent a critical part of our business going forward," he explains. "We will also target smaller contractors serving rigs here in Asia."
Liang has moved quickly to get to know his sales staff and share his ideas. In late July, he hosted a two-day offshore conference in Singapore, bringing together about 30 Account Managers, Sales Managers and Product Managers in the Asia Pacific region for training. "Our goal was to introduce the specific risk factors and business strategies use to target the offshore market," he says. "We are confident that by working more closely with our colleagues in other regions and departments to align our services, we will be in a stronger position when the rig market improves."
About Frank Liang
Liang has more than 27 years of working experience across a broad range of industrial segments, including Utilities & Mining, Banking & Finance and Government & Public Services. In 2000, he chose to specialise in ICT software solutions for the Marine, Offshore and Energy industries. Since then, he has been involved in numerous projects throughout the region, where he has developed relationships with key decision makers. Liang holds a degree in Management & Business with a concentration in Marketing from DePaul University), Illinois, USA.
About WSS
Wilhelmsen Ships Service is a leading provider of recognised products and services to the maritime and offshore industries. This includes safety products and services, Unitor marine products, Unitor and Nalfleet marine chemicals, maritime logistics and ships agency. These standardised product brands and service solutions are backed up by an unparalleled global service organisation to meet your requirements for quality, availability and performance. We are part of Wilhelmsen Maritime Services AS, a Wilh. Wilhelmsen group company.