How we do business
Our group CEO, Thomas Wilhelmsen, provides his insight on sustainability and the Wilhelmsen way.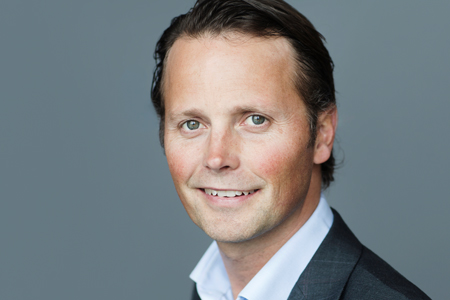 We have been doing business all around the world the last 156 years. To continue our journey, we need to deliver profitable and sustainable results also in the years to come.

STRONG, GENUINE COMMITMENT
We operate in an ever-changing world and are faced with global challenges related to, amongst others, pollution, inequality, sustainable consumption and renewable energy.
In September 2015, the United Nations (UN) agreed on 17 sustainable development goals . The goals, to be reached by 2030, are necessary to meet the needs of the present without compromising the needs of future generations. Sustainable development must be achieved through economic growth, social inclusion, and environmental protection.
One of the goals are related to substantially reducing corruption. We do not tolerate any form of corruption and convey clear standards towards all our employees. I am pleased to see that our zero tolerance policy is showing results. Further, I am happy to say that 98.5% of our land based employees and almost 99% of our seafarers have gone through our compliance training. Anticorruption will continue to be on the top of our agenda also in the coming years.
Action to combat climate change and its impacts is another goal for the UN. Our contribution to reach this goal, is by constantly reducing the environmental footprint of first and foremost our shipping operations. Reducing emission from our vessels through multiple initiatives has been key in reaching our green shipping ambition. Climate change is a global challenge that does not respect national borders. We have seen a positive development of the fuel consumption and emissions from our fleet the last year, and the fuel efficiency indicator on our vessels are at an all-time best since the start of our environmental reporting more than a decade ago.
Other goals mentioned by the UN are global partnerships and initiatives to foster innovation. In this report and our magazine WW World you can read more about how we – on or own or together with industry and other partners – find new business models, introduce new solutions and work to utilize existing technology and possibilities.
Last, but not least a safe and healthy working environment for all our employees is of great importance to me, and we will continue to secure this at sea and on shore.
OUR RECIPE FOR SUCCESS
We continuously strive to deliver the right results the right way. To reach our goal we need healthy, motivated and competent employees, a healthy and ethical business world without corruption, healthy local communities, and we need a healthy global environment.
This report is our way of showing our sustainability impact during 2016, and how we wish to progress in 2017. We might be a small player when it comes to changing the world, but the implementation and success of the UN's sustainable development goals rely on our personal contribution, our contribution as a group and on the contributions and goals set by each nation and the international community at large.
We live our vision of shaping the maritime industry and do so by taking on the role as a significant player, staying at the forefront of undertaking the challenges to come. Being a shaper means that we in times of challenge need to let the possibilities and opportunities shine through, not the constraints. We are committed, through our businesses, to contribute to reduce pollution, reduce inequality, promote
sustainable consumption, a healthy business environment and even playing field, and utilise the potential associated with renewable energy. This is not something we turn on and off or do to promote our business. It is just how we do business.