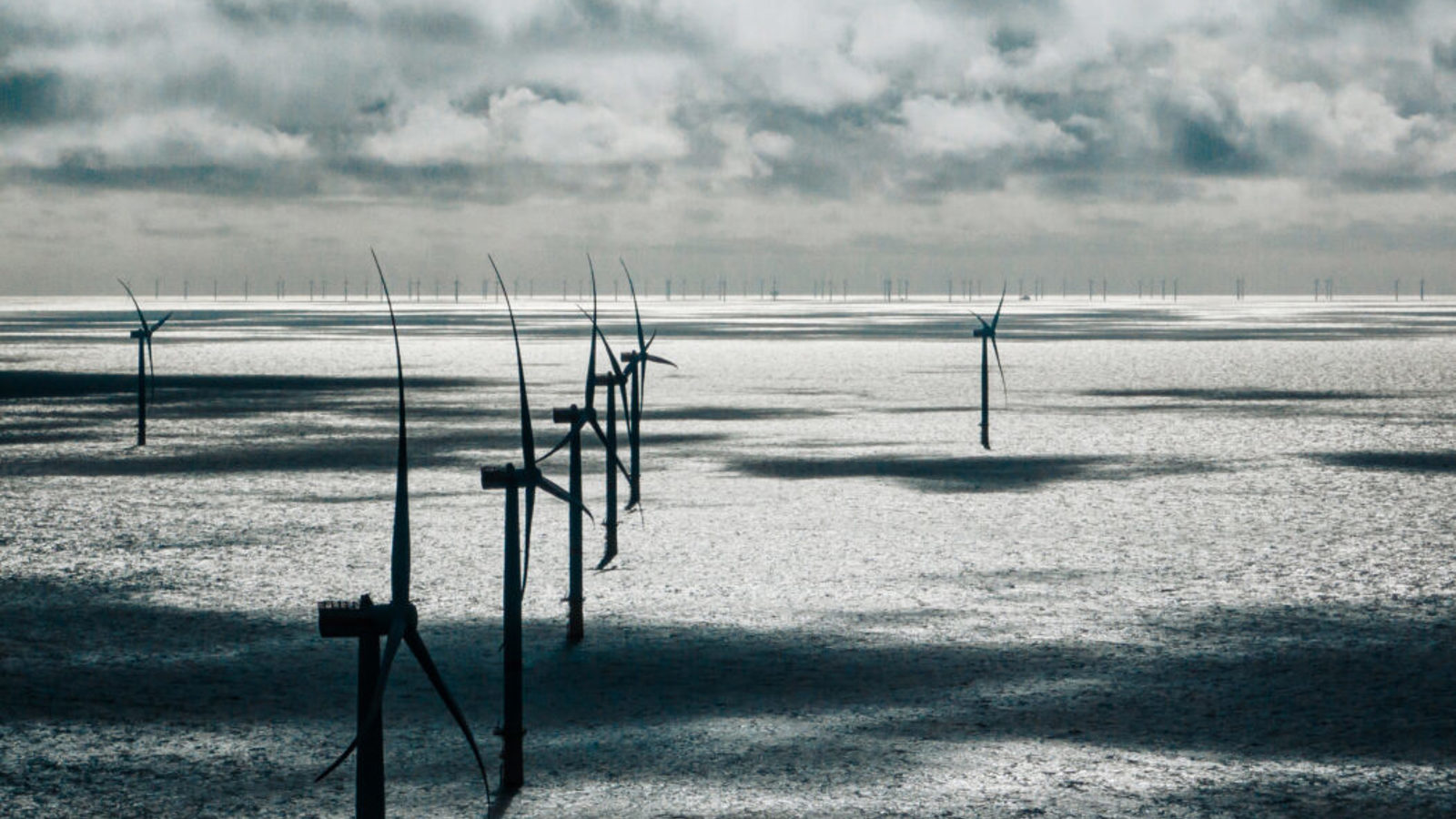 New partnership aims to take Norwegian offshore wind to the next level
Copenhagen Infrastructure Partners (CIP) will join Wilhelmsen-owned NorSea, and Parkwind in a partnership dedicated to floating offshore wind projects in Norway. In doing so, the companies will further strengthen their consortium initially targeting the Utsira Nord tender.
The three companies, all leading Nordic and European renewable, and industrial companies, bring together substantial knowledge of offshore maritime operations and renewable energy project development and execution in Norway and worldwide. By forming a partnership, the group aims to take part when Norway realizes its goal of increasing renewable energy production from offshore wind with a foundation in Norwegian industry and R&D, creating both jobs and growing the Norwegian economy.
CIP has teamed up with Norwegian pension fund KLP as a strategic co-investor ensuring a strong anchor point and contribution to Norwegian society in the decades to come.
Norway has a clear target of reaching net zero by 2050 and has committed to establishing 30 GW ofoffshore wind power by 2040. The majority of Norwegian offshore wind potential are at water depths requiring floating wind projects. The first tender round in 2023 includes the Utsira Nord area which will initially offer 1.5GW of capacity. The objectives stated publicly by the Norwegian government are to develop a competitive Norwegian supplier base, technology hub and industry around floating offshore wind.
By entering the partnership, the three companies aim to combine their considerable expertise in developing, financing, and constructing renewable assets to successfully enter the Norwegian floating offshore market. Together they have broad experience from similar projects in Northern Europe and the rest of the world combined with a strong local presence, local knowledge, and ambitions to contribute to development of local value chains and industry.
"CIP, with their experience, forward-leaning renewable technologies, and financial capacity, will furtherstrengthen our partnership and bring capabilities that will help ensure a high quality and competitive application and development of Utsira Nord. The inclusion of KLP as CIP's strategic co-investor, further underlines the Norwegian position, and our main ambition to build a strong Norwegian industry developing offshore wind for the future", says Kristin Gjertsen, CEO NorSea Impact.
"We are very pleased to enter into this partnership with such capable and ambitious partners. It willsubstantially strengthen our foothold in Norway and provide us with a strong platform to aid the development and growth of the Norwegian offshore wind industry over the next decade as well as the creation of local industry, innovation, and local jobs," says Nischal Agarwal, partner at CIP.
"The creation of this partnership is particularly exciting as it brings some of the most competent, relevant, and experienced industry players together. It represents a major step forward for the development of offshore energy in Norway. The combination of expertise and resources coming from this consortium is bound to lead to innovation, local value creation to the transition to a sustainable future", says Mathias Van Steenwinkel, Head of M&A, Origination & Tenders at Parkwind.
"Investments in Norwegian offshore wind are in line with KLP's long term strategy for sustainable investment. As a large Norwegian institutional investor, we are eager to help develop new sources of renewable energy that we expect will deliver attractive returns to our owners, mainly Norwegian public sector entities and their employees. We have for a number of years been a limited partner in CIP's funds and we have strong confidence in them as a partner. With the addition of the other members of the consortium we think the group has a strong combination of technical, industrial, and financial capabilities. KLP has a goal of investing at least six billion Norwegian kroner in "green" investments annually. With this investment we hope to boost our initiatives to a new level," says KLP's CFO, Aage Schaanning.
About Copenhagen Infrastructure Partners
Founded in 2012, Copenhagen Infrastructure Partners P/S (CIP) today is the world's largest dedicated fund manager within greenfield renewable energy investments and a global leader in offshore wind. The funds managed by CIP focuses on investments in offshore and onshore wind, solar PV, biomass and energy-from-waste, transmission and distribution, reserve capacity, storage, advanced bioenergy, and Power-to-X. CIP manages ten funds and has to date raised approximately EUR 19 billion for investments in energy and associated infrastructure from more than 140 international institutional investors. CIP has approximately 400 employees and 11 offices around the world. For more information, visit www.cip.com
About NorSea
NorSea has more than 55 years of history at the core of the Norwegian offshore industry. The company is a complete supplier of port services, base and logistics solutions to customers in both the oil and gas industry, the aquaculture industry, the wind industry, and other maritime industries. The NorSea Group currently operates nine offshore bases and port facilities along the coast of Norway, as well as bases in Denmark and the UK.
In recent years, NorSea has also built up an ever-increasing business in renewable industries such as offshore wind. Including a number of project assignments and service deliveries related to mobilization and project logistics, maintenance and modification services, hiring of technical personnel, marine support, etc. In 2022, NorSea had a turnover of around NOK 2.5 billion and around 1300 employees. NorSea is owned by the Wilhelmsen group, a comprehensive global maritime company. Read more at https://norseagroup.com
About Parkwind
Parkwind is an independent green energy company that develops, finances and operates offshore wind farms. With more than a decade of experience and 771 MW under operational management in the Belgian North Sea, Parkwind is currently expanding internationally. With active projects at various stages of development, Parkwind has the ambition to further grow its activities in Europe and beyond. Committed to making green energy available and affordable for everyone through its unique approach covering the entire value chain of offshore wind, Parkwind has established itself as a reliable and competitive partner to communities, governments, and suppliers globally. Composed of over 120 professionals operating in Belgium, Germany, Ireland, Norway, Greece, and Australia/New Zealand, Parkwind leads the offshore wind energy activities of its Belgian shareholder Virya, which is owned by the Colruyt Group and Korys. Learn more at www.parkwind.eu
For further information, please contact:
NorSea:
Kristin Gjertsen, CEO NorSea Impact
Phone: +4797794948
Email: Kristin.gjertsen(a)norseagroup.com
CIP:
Oliver Routhe Skov, Head of Media Relations CIP
Phone : +45 30541227
Email : orsk(a)cisc.dk
Parkwind:
Vedran Horvat, Communication Manager
Phone : +32471638201
Email : vedran.horvat(a)parkwind.eu