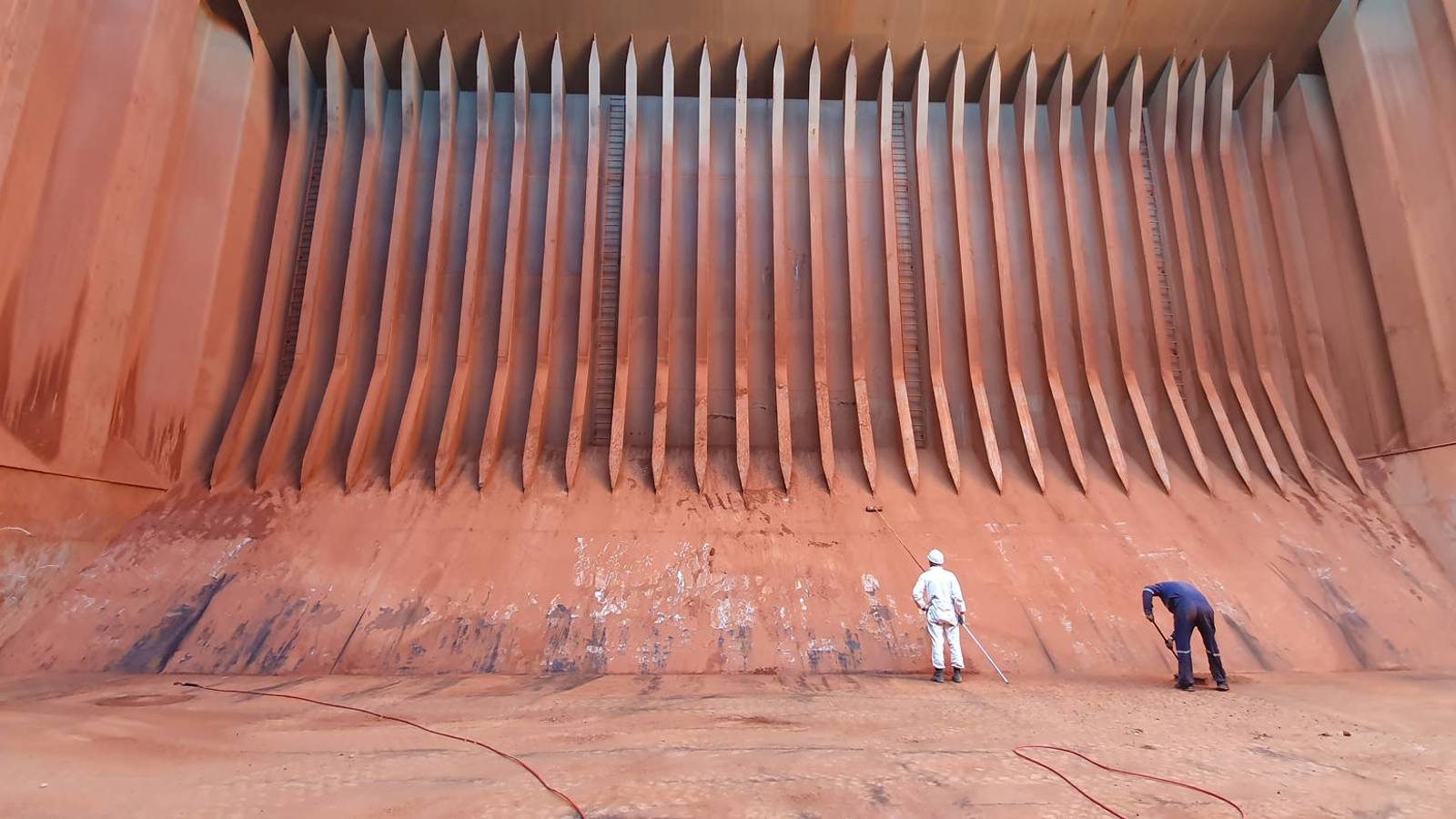 Acquisition complete, Navadan has become a Wilhelmsen group company
Wilhelmsen Ships Service is pleased to announce that they completed the agreement with Navadan to acquire 100% of the company, and that Navadan is now a Wilhelmsen group company.
Throughout the last 25 years, Navadan have built themselves into a strong player within tank and cargo hold cleaning in the commercial shipping industry. Peter Krogh acquired Navadan in 2011 and have led the company since then. He has now been looking for new opportunities on how to build the company even stronger for the future. A preferred solution has been to find a maritime player with complementary competencies and resources, making Wilhelmsen and its global maritime distribution network a good match.
Navadan retains its brand and operates as a fully owned subsidiary of Ships Service for now. With Navadan bringing their vast knowledge, experience and ways of working to Ships Service, the two companies will together be able to offer tank and cargo hold cleaning customers with a market leading offer.
Wilhelmsen Ships Service will continue to invest and build on both it's current and existing offers to customers, making Ships Service the preferred maritime supply network for the world fleet wherever they might operate.
"We are really excited about this opportunity! Navadan have built a strong position as experts within their field. In addition, we really like their way of operating with short lead times and quick deliveries supported by a network of toll blenders. This is a highly complementary match for us, and I am really looking forward to keep growing both companies together", says President of Wilhelmsen Ships Service, Kjell André Engen.
"It has been a tremendous journey for the last 25 years, building Navadan into a strong supporting player for the commercial shipping industry. We have good reason to be proud of what we have achieved, and the company is in better shape than ever. I have this last period considered options on how to build Navadan even stronger for the future. One of these options have been to have another maritime player take over the ownership, offering both complementary competencies and distribution, as well as funding to invest in future growth. I see no better fit for this than Wilhelmsen Ships Service with their global maritime network", says Peter Krogh, Owner and CEO of Navadan.