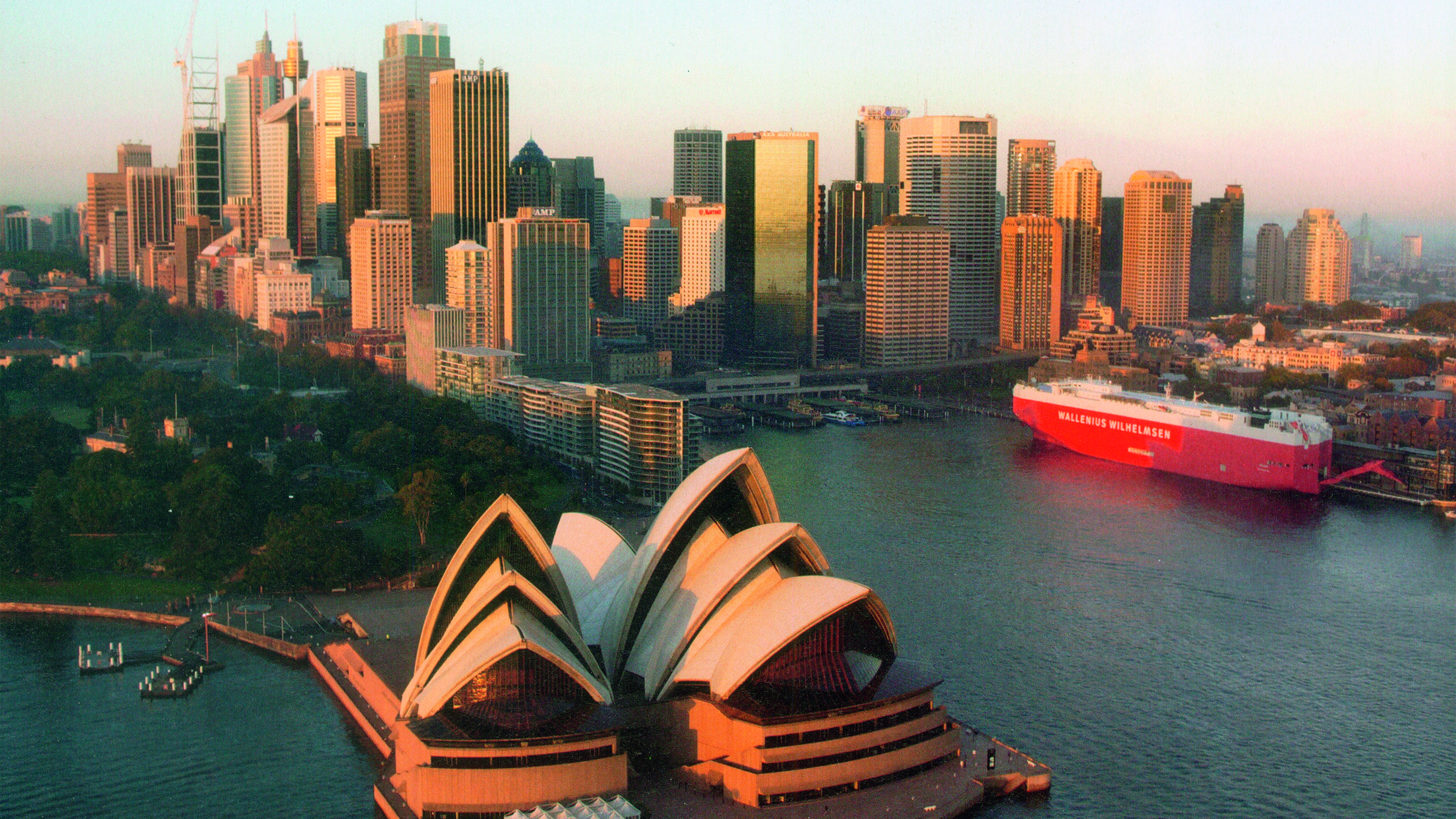 Australia 125th Anniversary
2020 marks a very special Aussie anniversary for the Wilhelmsen group. As it is our 125th year working in Australia.
Beginning with the arrival of the 5100-deadweight ton Wilhelmsen vessel Tiger in Sydney 1895, to load wool and general cargo bound for Europe, through a century of ever-expanding liner trade and beyond, the Wilhelmsen group's connection with the country remains as strong and successful as ever.
Thomas Wilhelmsen, group CEO says, "I started my career in this incredible country over twenty years ago and I still think of it as my second home. A cornerstone of Wilhelmsen's success, while the pandemic may have halted the public celebrations planned for this anniversary, it has not dulled our commitment to, or appreciation of the country, or its people".
With offices in 20 ports supporting energy and commodities customers, our ships agents provide a wide range of essential husbandry services in key locations. For example, a staggering 70% of LNG vessels calling in Australia are handled by Wilhelmsen.
Wallenius Wilhelmsen, which is 38% owned by the Wilhelmsen group, regularly makes port calls at four Australian ports, and has significant terminal and land-based logistics interests, including the cutting-edge MIRRAT RoRo terminal in Melbourne. Wilhelmsen is also a founding investor and material shareholder in Qube Holdings, Australia's largest logistics provider.
Timeline
1895: Aboard Tiger, the first Wilhelmsen to visit Australia, was Chief Mate Wilhelm Wilhelmsen current CEO Thomas Wilhelmsen's great grandfather. The first arrival of a Wilhelmsen ship in Australia symbolized the completion of a world spanning shipping enterprise.
1911: Norwegian Africa and Australia Line (NAAL) was established together with Fearnley & Eger, with the purpose of maintaining regular steamship services from Norwegian and Swedish ports to ports in South Africa and Australia.
1918: The Norwegian Australia Liner Agency (NALA) was registered in Sydney in order to secure a lasting Australian presence on its own account for WW.
1925: NALA changes its name to Wilh Wilhelmsen Agencies Pty Ltd (WWA). WWA played a key role in the conversion of liner services to Australia from traditional general cargo ships to ro-ro transport. Viewed in a historical perspective, WWA has been the most important of all WW's foreign stations and served as a school for a number of its personnel both on land and sea. Both the late Wilhelm Wilhelmsen and his son Thomas have all had lengthy and responsible assignments in Australia, further strengthening the close ties between WW in Oslo and WWA "down under".
1927: The liner Tungsha setting sail for Australia took onboard some oak casks in Oslo, bound for a tour across Equator. Each of these barrels contained Aquavit, a traditional Norwegian alcoholic spirit produced at Loitens Braenderi in Norway. The sailing across the Equator was considered necessary to bring out the unique taste of Linie Aquavit. This unusual agreement is still in force in 2020, with Wallenius Wilhelmsen taking good care of the oak barrels on the equator crossing trips.
1939: War effort: The vessel Torrens became known as the "Ship Of Good Cheer" during the war. When the US joined the war after the attack on Pearl Harbour, Torrens carried a full cargo of war materiel loaded for Australia. This included aircraft in crates which stood half the height of the mast. It was claimed to be the biggest and most expensive cargo of its kind to be sent from the US west coast in one ship, and the voyage was completed without a hitch.
1978: As part of ScanCarriers which followed the ScanAustral endeavour aiming to increase its share of the Australia trade, Tourcoing (III) initiated the next generation of ro-ro carriers on its delivery in 1978. A typical feature of this design and later versions was the stern ramp, which had been widened by comparison with its predecessor, Tricolor, and distinguished ro-ro vessels from pure car carriers.
1995: 100 years in Australia.
1999: Merger of the liner shipping business with Wallenius of Sweden. This deal made Wallenius Wilhelmsen the biggest car carrier operator in the world.
2001: Tamerlane naming ceremony. Tamerlane was the last of mark IV ro-ro vessels built in Korea and was delivered to the owner in February. As a mark of the esteem in which Australia is held, it was decided to hold the naming ceremony in Melbourne.
2007: Wilhelmsen invests in Qube. Australia's largest integrated provider of import and export logistics services.
2020: Wallenius Wilhelmsen recognized as a leader in sustainable infrastructure with the completion of the MIRRAT terminal.