Wilhelmsen insights
In Conversation with the Chief Engineer for Yara Birkeland
It's not every day that you get to work for something that has the title, "the world's first". So, when the chance arose, Bjørnar Flaa knew it was an opportunity of a lifetime. This is because Bjørnar would be working on the world's first fully electric and autonomous container vessel, the Yara Birkeland.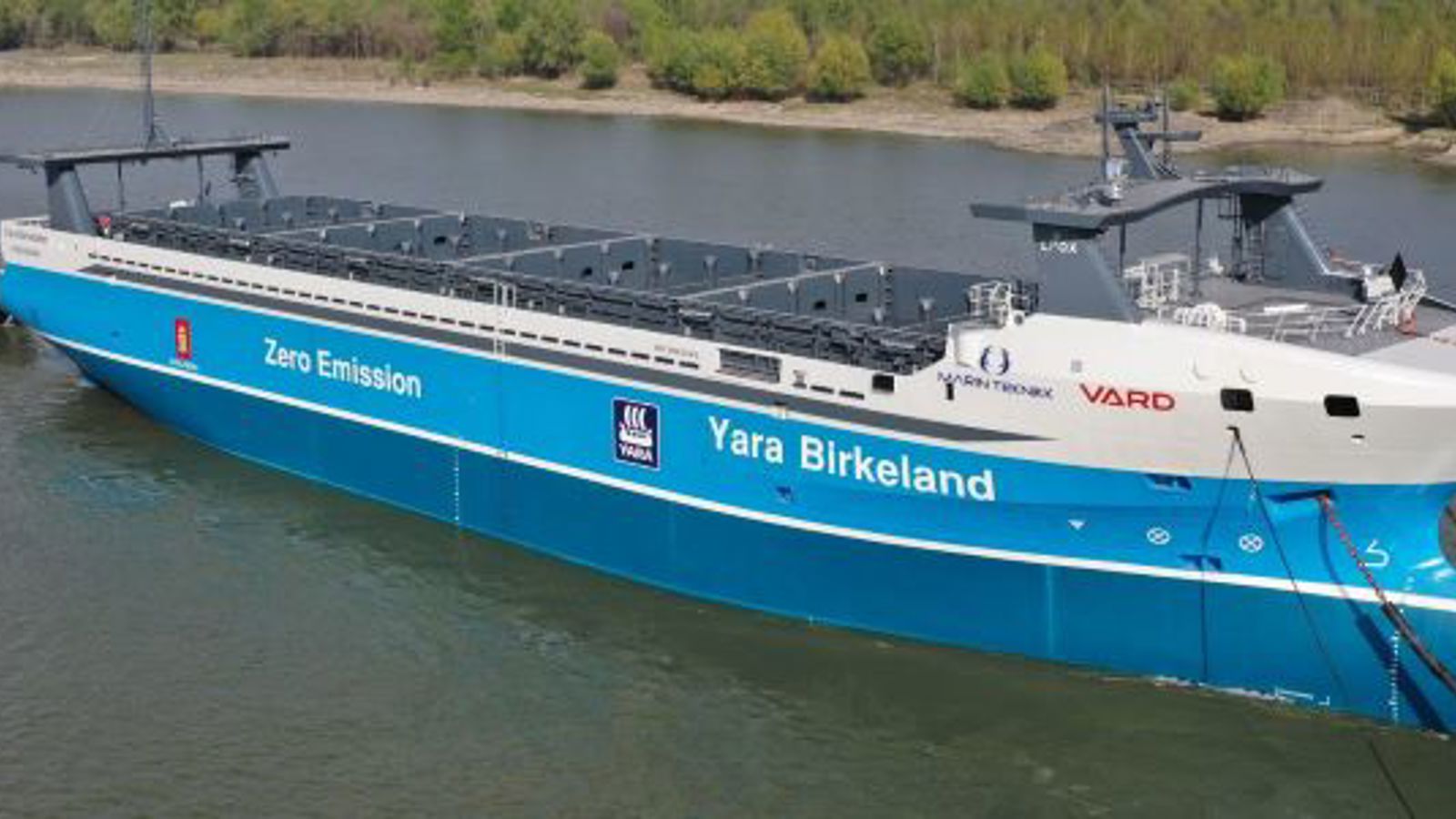 "I credit my mother for introducing me to the seafarer's life," Bjørnar reminisces. "After school, she would bring me to her place of work which so happens to be on boats. She worked in housekeeping and I helped with the cleaning and washing."
Bjørnar would eventually fall in love with the sea and worked his way up as a techno electrician for one of Norway's largest shipping lines. Unfortunately, like many others his livelihood got affected by the pandemic.
"I decided to submit my resume to a government database. I suppose it's a blessing in disguise. I got introduced to Yara Birkeland as they were looking for someone with experience in hybrid and electrical engines and I was job hunting," Bjørnar recounted. "It was also the perfect arrangement, because I still get to work on ships while still being onshore where I can be close to my family."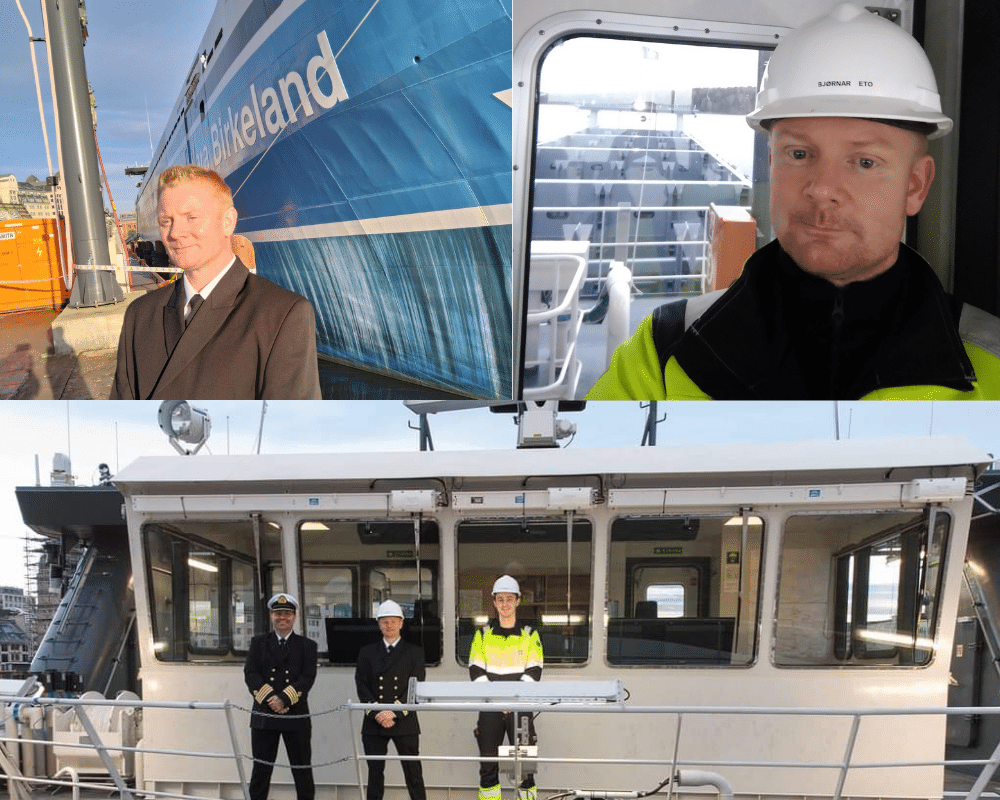 The many faces of Bjørnar as he carries out his work on Yara Birkeland
Yara Birkeland is the autonomous container vessel owned by fertilizer producer Yara and equipped with cutting edge technology from Kongsberg Maritime. The project's main objective is to reduce diesel-powered truck haulage by 40,000 journeys a year. This means that the vessel will assist in reducing NOx (Nitrogen oxide) and CO2 emissions as well as improve road safety, reduce dust formation, and traffic noise. Yara Birkeland is operated by Massterly (a joint venture between Wilhelmsen and Kongsberg Maritime).
Currently, Yara Birkeland travels between Yara's fertilizer facility in Porsgrunn and the port of Brevik in Norway. It is fully electric powered with batteries that can hold up to the energy of 70 Teslas; or 7 MWh.
"The work is not too dissimilar from working on a manned vessel. The engineer needs to do checks and make sure everything is running properly. Since the technology for Yara Birkeland is new, I report the issue and try to find a solution," Bjørnar further explains. "However, the main difference is that I used to have a team but now it's just only me." Hence, Bjørnar must have an eye for detail as he conducts his inspections and enjoys the challenges in this fairly new territory.
For now, Bjørnar still works onboard with another captain, both staffed by Wilhelmsen Ship Management but the long-term plan is for him to monitor and supervise the vessel from Massterly's Remote Operations Centre (ROC). The ROC is set up to handle emergency and exception handling, condition monitoring, operational monitoring, decision support, surveillance of the autonomous ship and its surroundings and all other aspects of safety.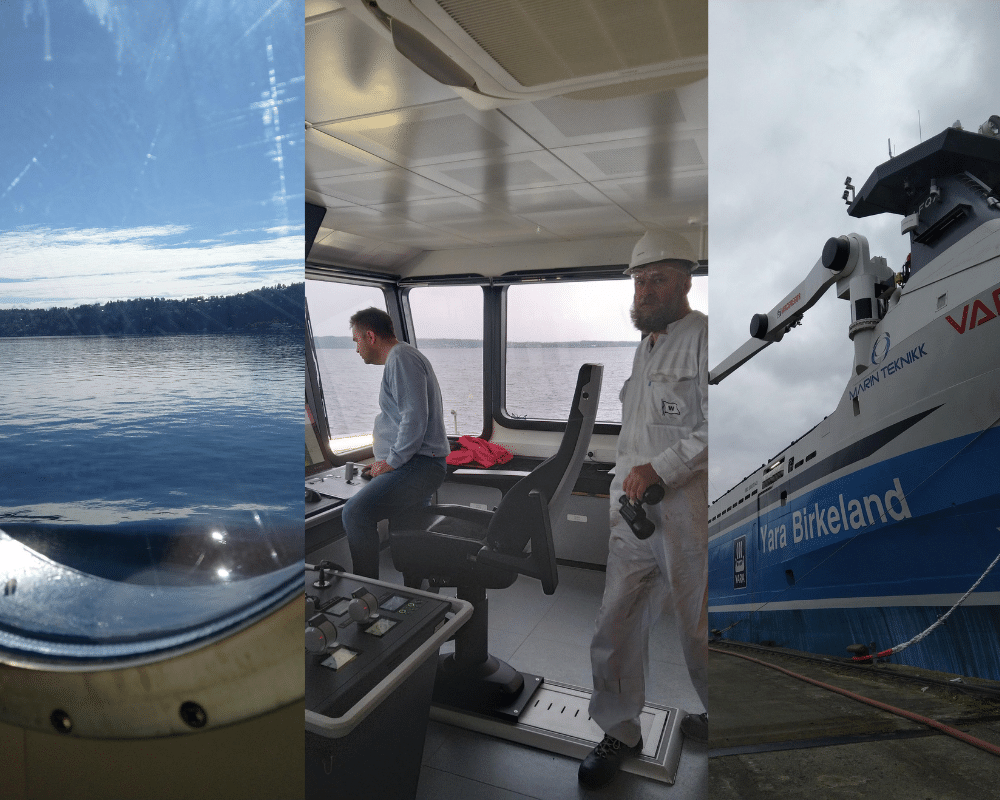 The interior and exterior of Yara Birkeland
"I see myself as a pioneer and paving the way for this technology to become more accessible to the masses," Bjørnar elaborates. "Climate change is a real concern and I hope that what I do today will have an impact for the future."
And speaking of the future, Bjørnar cannot but help gush with pride as he speaks of his eldest son. "There's a picture of Yara Birkeland in his bedroom and when he brings his friends over, he would tell everyone that his father works on the ship," Bjørnar shares. "I hope this will inspire the next generation to continue to care for the environment."
Bjørnar started working on cruises and ferries and one thing led to another before he landed this job. His advice to people out there is to pursue their passion and continue to expand on their area of expertise. If you are good at what you do and have the skillset to prove it then don't be surprised when opportunities start coming your way.
"Don't be afraid and stay curious," Bjørnar advises. "If you stay in your comfort zone, you'll never grow."