Wilhelmsen insights
Flying High with a Career at Sea
Choosing the seafarers life is not so common choice for young people nowadays due to many factors including being away from home for long periods of time. Nevertheless, the charms of sailing and exploring the world continue to appeal to a small fraction of those who want to live an extraordinary life.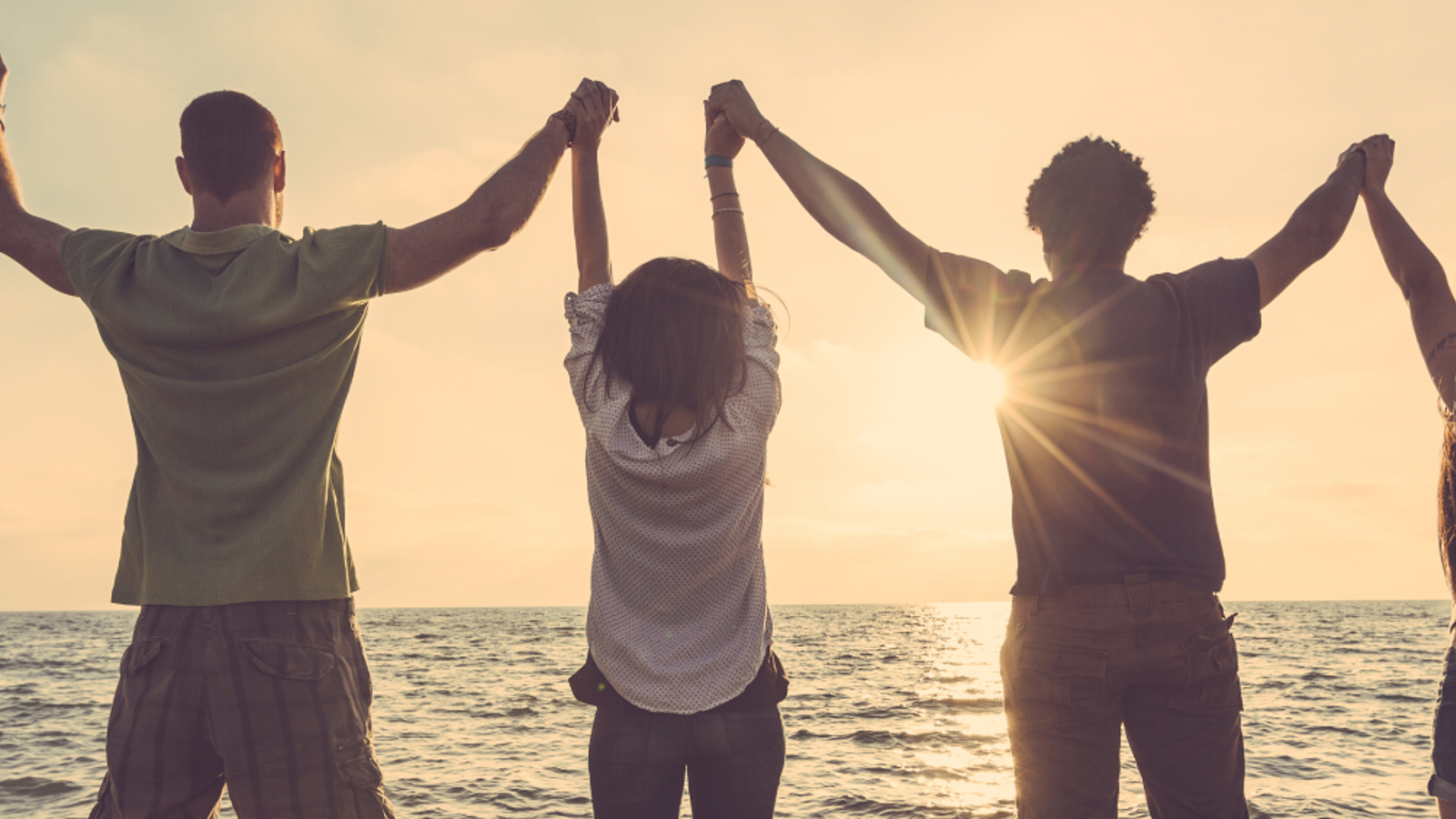 Since 2016, Wilhelmsen Ship Management (WSM) and Maritim Opplæring Sørøst in Norway have been collaborating closely to develop a structured program and environment that enable young talents to achieve their ambitions. The collaboration has so far been successful in developing several outstanding cadets and apprentice into officer roles.
Individuals like Adrian Loftfjell and Emilie Skjolden credit the collaboration for giving them the opportunity to expand their career in this field.
"Valuable," was Adrian's answer when we asked to sum up his experience in one word. "It's valuable because I have grown as a person throughout this journey. It's challenging, but at the end of the day you need to challenge yourself before you can grow."
Adrian fell in love with travelling at a young age. He always wanted to explore the world and knew that the sea was the best way to do so. He is one of the young talents that joined the program and has gone through the ranks from a cadet to chief officer while serving on WSM's cruise fleets.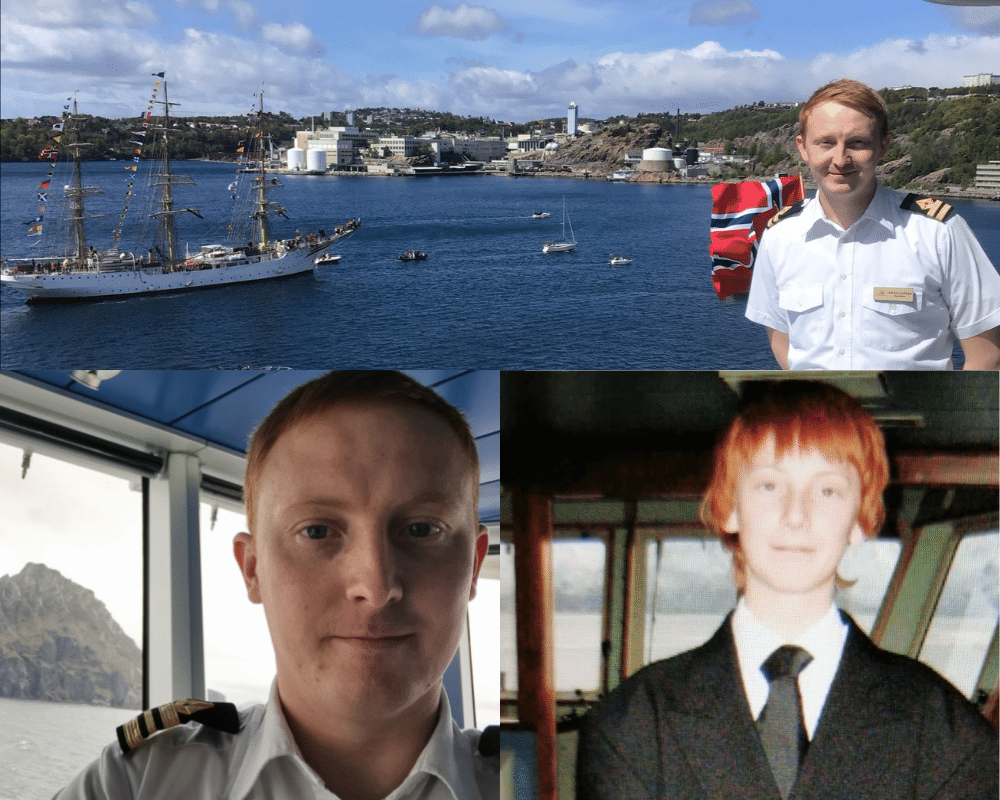 Adrian first wore a Chief Officer's jacket when he was 14. A moment he will always cherish and inspired him to pursue a seafaring career.
"I cannot thank the people that I've encountered throughout this journey," Adrian continues to share. "Each of them has helped me in my career by teaching me about astronomical navigation, tank inspections, handling arrivals and general bridge knowledge."
Emilie who joined the program as a trainee electrician shares similar experiences, "People are often eager to help. Instead of just explaining to me the process, the people on board would show me how it works so I fully understand it myself."
At the end of the day, the collaboration between WSM and Maritim Opplæring Sørøst aims to provide an environment where young talents can learn, thrive, and eventually grow into officer ranks. Hence, it is important to nurture strong candidates who will be working side-by-side with the rest of the crew and pairing the candidates with mentors that are willing to teach and share their knowledge.
Emilie echoes the same enthusiasm for the sea as Adrian. "Seafaring was never really something that was explained to us as I grew up. But for some reason, I had this desire to find out more about it," Emilie said.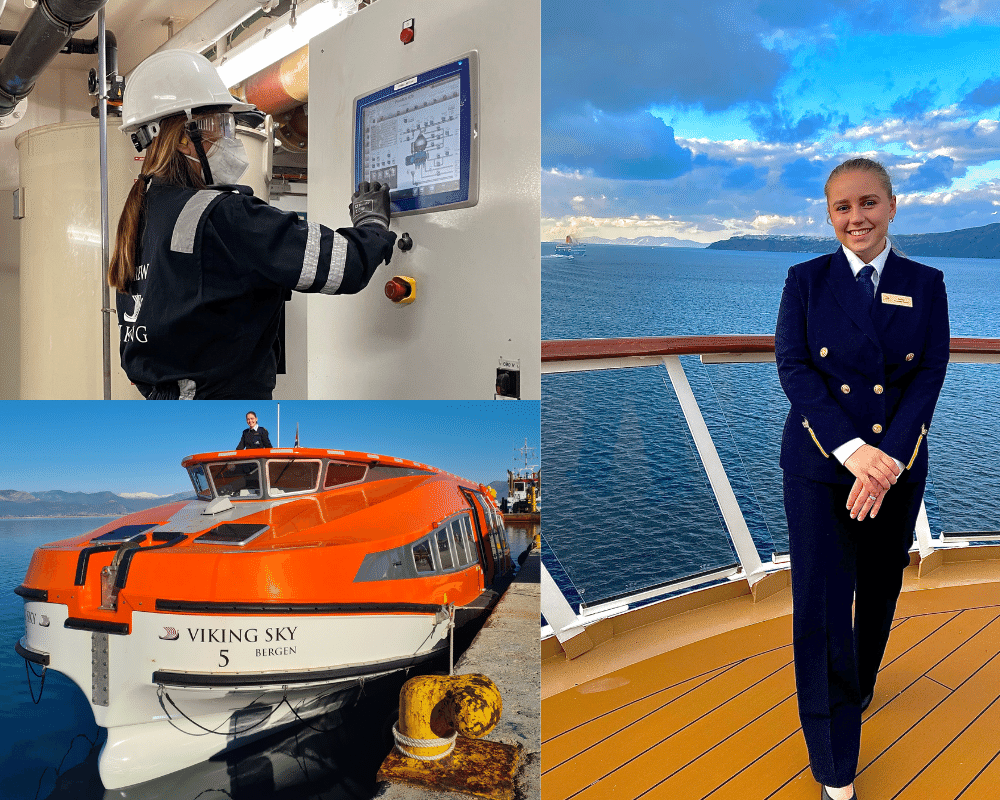 Emilie's job takes her from deck to engine. It's hard work but she's loving every minute of it!
And she did, so when the opportunity arose, she jumped at the chance and applied. The rest, of course is history.
We want to make sure that we get the right people, and this includes a vigorous interview process. "They need to understand that they will be away from home for weeks and sometimes even months, so it's important that we manage their expectations," Oddmund Nystad, Managing Director of Maritim Opplæring Sørøst explains. An ex-mariner himself, Oddmund has been with the foundation since 2010 and has been helping members like WSM to secure a future pipeline of Norwegian officers.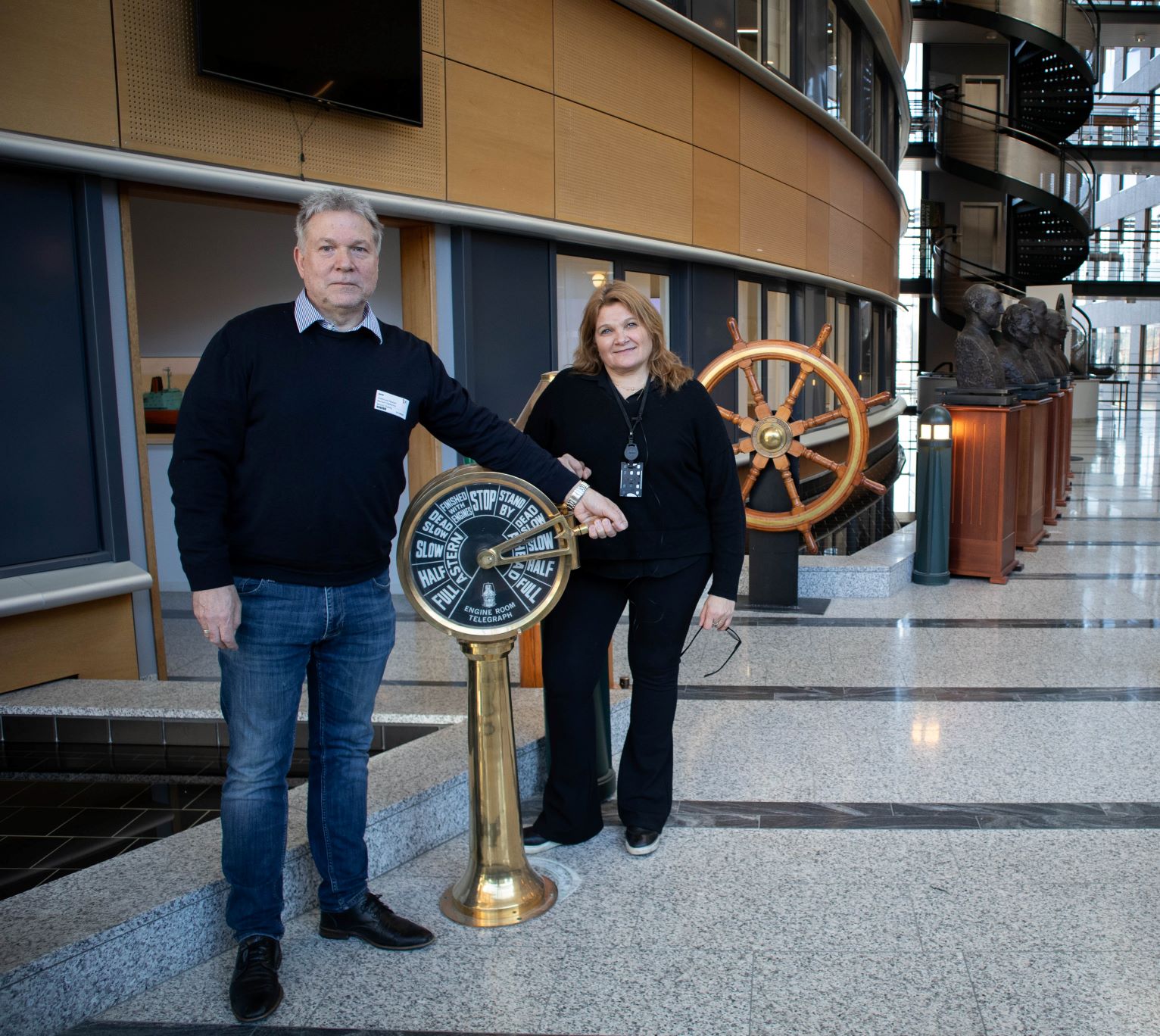 The collaboration between Maritim Opplæring Sørøst and Wilhelmsen Ship Management continues to grow as they set out to find more talent. Oddmund Nystad (Right) and Merete Sellaeg (left) from Wilhelmsen Ship Management has been pivotal in the success of this collaboration.
"Yes, you have to be strong mentally and physically. You're working 12 hours a day and sometimes there's no internet connection. So, you need to be prepared for such situations." Emilie shares. "But it's been great. Don't hide in your room, go out and mingle with your fellow crew because everyone is in the same situation."
As for Emilie, she will soon be accepting an award for the Ambassador for the Marine Career Programme. Her exploits on the seven seas are an inspiration to many, and as the ambassador she hopes to continue to promote the seafarer life to the young Norwegians out there.
"Go for it!" Emilie says enthusiastically. "When it's time to choose your career path, find out about the options available to you. Seafaring has been an exciting journey for me and I'm glad that I took the time to understand it."
Seafaring is a road less travelled, but one that is rewarding and fulfilling. The sea awaits those that want to take up this adventurous challenge.