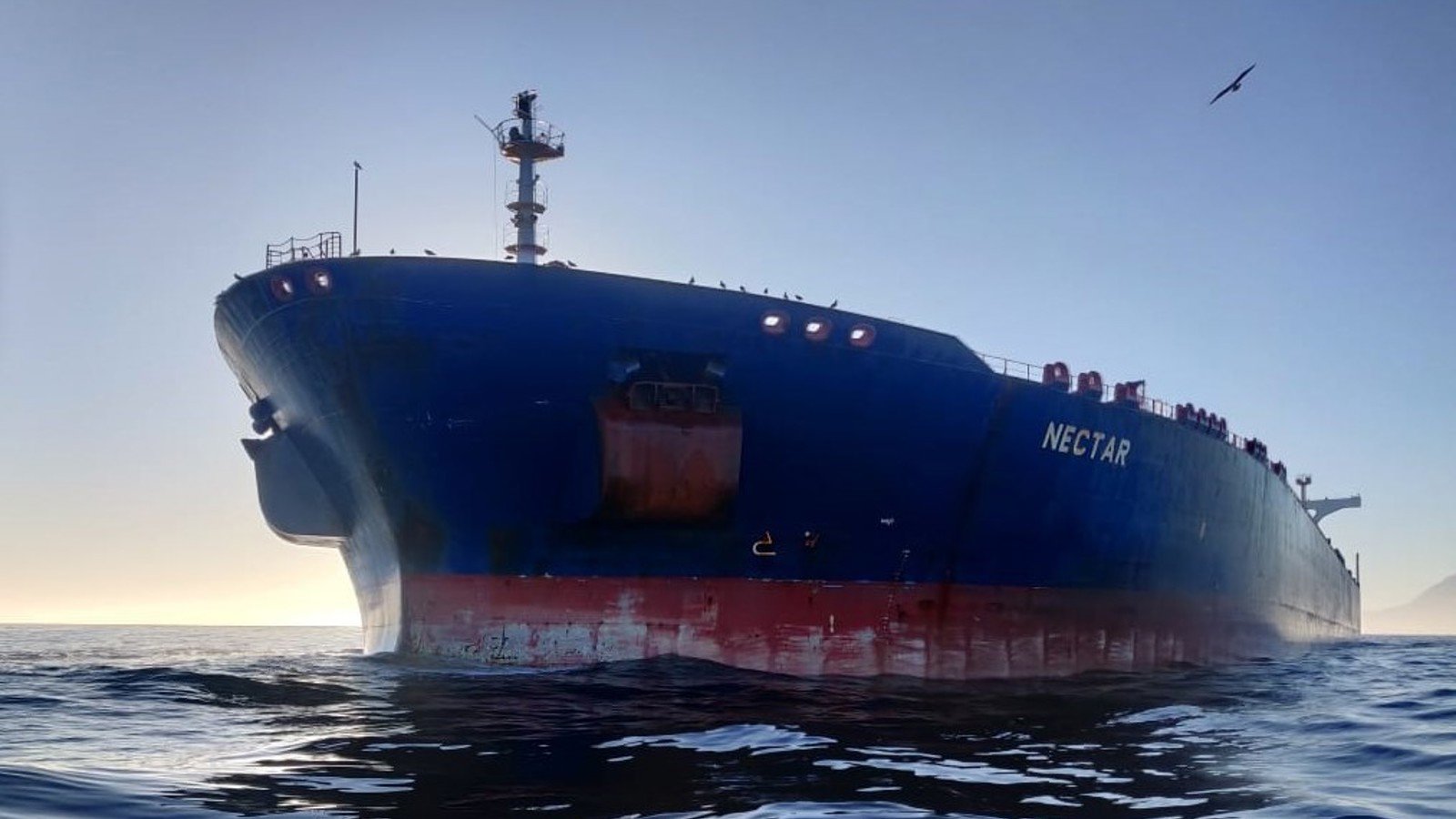 Partnering for predictability
Against a backdrop of complex regulatory changes, our close partnership and open lines of communication helped Anglo-Eastern achieve operational excellence and deliver optimal results. In this interview, Rahul Balani, Senior Vessel Manager with Anglo-Eastern shares his forward-thinking approach for ensuring quality and reliable operations onboard vessels.
Did you know that the estimated total cost of global marine corrosion alone ranges between $50 and $80 billion every year? And as with so many onboard maintenance related topics, taking action rather than being reactive pays off.
"It's a constant battle," Balani comments. "We always strive to set the bar in ship management and high-quality services, but the industry, and the pressures involved, are certainly increasing in complexity. That's why it's so beneficial to work in close partnerships, with open lines of communication. That's the way to increase understanding and deliver better results." And Balani's work is all about achieving optimal results.
Supporting compliance
At Anglo-Eastern, a global leader in ship management services, Balani looks after the needs of a specialised fleet of very large crude carriers (VLCCs), weighing in at around 350,000dwt. These ships have their own particular demands, but also face issues common to other fleets in the world. Regulatory compliance is, of course, a natural focal point.
"As we all know, the regulatory landscape is evolving quickly and that not only creates new demands for routines and reporting, but also for the products and services required to enable compliance," notes Balani. "So, owners and operators need expert support, always."
And the bigger the shifts, he says, the greater the need for assistance.
On hand expertise
There haven't been many changes on the scale of the 1 January 2020 IMO sulphur cap (mandating a move from HFO of 3.5% sulphur content to 0.5%). This, Balani says, was a "technical nightmare" for many operators. Amongst other concerns, the change in fuel demanded a change in lube oil to avoid abnormally rapid wear and tear of key engine elements, such as piston rings and liners. On top of that, new fuel oil conditioners were suddenly required, as well as viscosity improvers, and chemicals for cylinder oil analysis. It was, Balani says, a high-pressure learning experience.
"Any sudden change of fuel oil or lubricants is bound to have an impact on reliability," he states. "So, you have to tap into expertise to get the products you need before that happens – to stay ahead of issues that will impact operations."
Balani engaged Anglo-Eastern's ships service partner, Wilhelmsen Ships Service, to help: "We have a close relationship, with good collaboration, and they know our business. So, for example, I knew they could give us the help we needed on the right dosing of low BN cylinder oil for fuel conditioning, or what kind of chemicals we needed to avoid sludge formation in the fuel.
"They investigate upcoming regulations and invest in knowledge building and product R&D to ensure customers can access what they need to comply. That gives us the peace of mind to focus on long-term, predictable operations."
But, of course, not everything's predictable.
Age old problems
Incidents and issues arise on a day-to-day basis at sea, and crew, and their onshore support teams, don't always have the niche expertise to address them. As an illustration of this, Balani refers to a problem with a leakage in a fuel oil heater system that affected a boiler.
"It was completely contaminated," he says. "So, again, some specialist advice was required. In this case the technical team at Wilhelmsen Ships Service advised on the best cleaning programme and the variety, and quantity, of chemicals needed. That ongoing access to advice is essential – not just for regulations, but for everyday operations."
And that's especially important against a backdrop of aging fleets.
Balani's vessels, at an average of close to 15 years, are indicative of the maturing nature of key segments worldwide. For example, the total tanker fleet (over 10,000dwt) has increased in average age from 8.25 years in 2011 to 11.59 today. Product tankers (in total) have aged from an average of 8.74 to 11.74 years over the past decade, and container ships have followed suit, from 10.31 years to 13.35 over the same timescale (Shipping Intelligence Network).
As we all know, the older we get, the more care is required to maintain good health. The same concept applies for shipping, so increasingly stringent routines are necessary to avoid costly, inconvenient breakdowns.
"We need the products and know-how, with a world-wide supply chain, to ensure on-going operations. And that's especially important as machinery ages, as the breakdown of parts can lead to the replacement of entire systems/large pieces of equipment as they may now be 'obsolete', with no, or very limited, spare parts available. That is, of course, a growing concern."
No compromise on quality
Vessels of any age need to be protected and maintained to avoid the spread of rust and corrosion, but that issue becomes more pressing over time.
Lengthy exposure to elements in the harsh marine environment degrades the material of steel plating, decks, machinery, and vessel superstructure, and given time, attacks overall integrity.
"And that means we have to work hard to both prevent the issue, and tackle it effectively when it does arise," the Anglo-Eastern executive stresses.
As such, high pressure preparation machinery, de-rusting and surface preparation solutions, and a comprehensive array of different chemicals tailored to specific materials, surfaces and uses are mandatory on today's ships.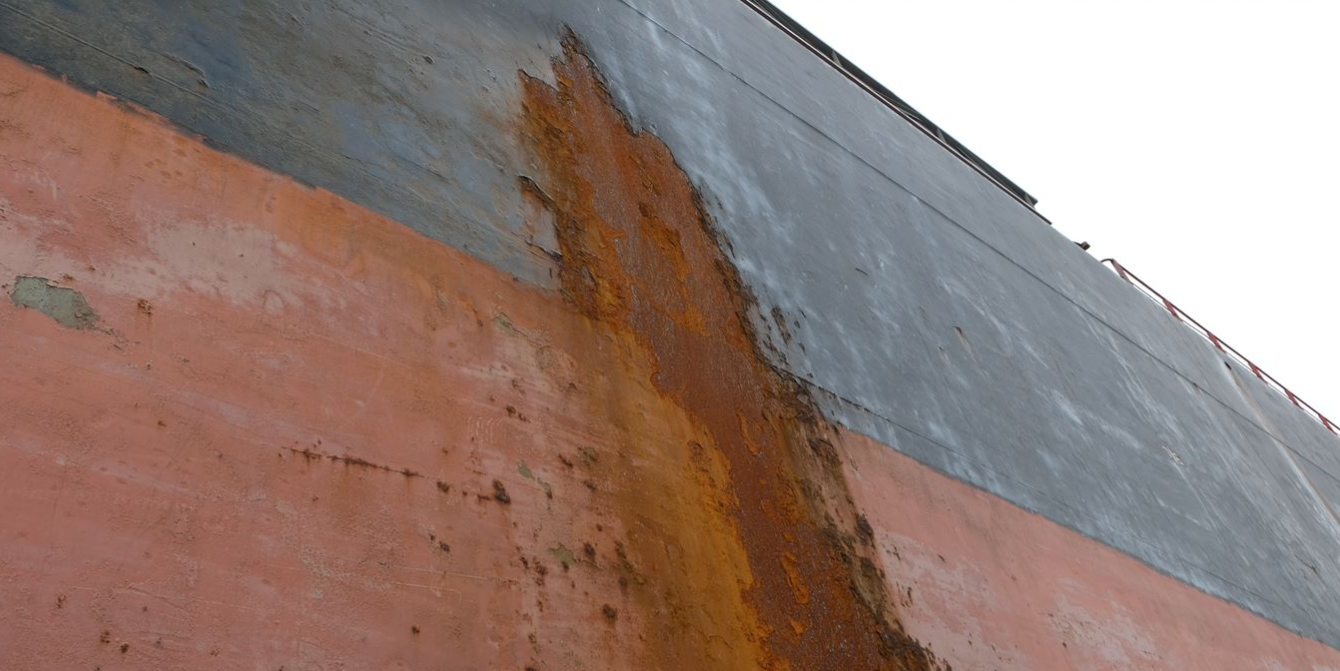 Rust forming on ship hull shell plating
"We keep a good stock on the vessels," Balani states, "but we also need a supplier with global warehousing coverage and a seamless supply chain to access what we need, when we need it. That has been especially important during COVID times, when vessel inspections have been challenging and, as we know, supply chains have been disrupted.
"At Anglo-Eastern we do not compromise on quality… and we expect the same from suppliers. So, we don't want to be changing products, or manufacturers, due to availability issues.
"We always want the best, for the best results."
Sachin Gupta, Chemical Products Director at Wilhelmsen Ships Service supports Anglo-Eastern and Balani's approach. Gupta understands first-hand the consequences of the rough marine environment on vessels, from his time as a Second Engineer Officer.
"The estimated total cost of global marine corrosion ranges between $50 and $80 billion every year, according to research from American Bureau of Shipping (ABS). And as with so many onboard maintenance related topics, taking action rather than being reactive pays off. The right, safe, easy-to-use and approved equipment and chemicals for rust removal, amongst others, prevent active ship owners and managers from costly off-hires, higher opex and higher repair work costs during Drydocking. Utilizing the right tools and the right competence at sea can be a real cost and time saver." Gupta adds.
Collaboration is key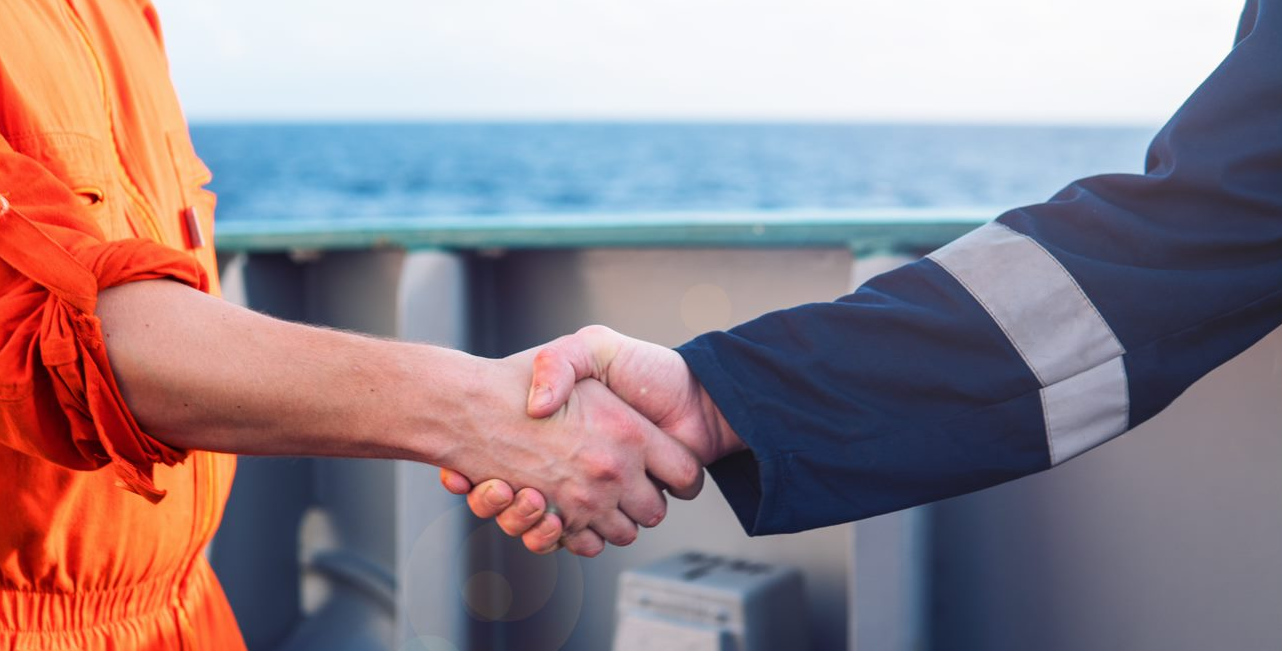 None of these challenges will fade, Balani concludes. Regulatory complexity will only increase as industry moves to enable the decarbonisation drive our planet, and society, so desperately needs. New vessels will come online, especially with so many sectors currently enjoying a 'marquee year', but growing demand (and yard availability/raw material prices) will ensure that many ships end up working past previously envisaged retirement ages.
He comments: "The past 18 months have shown us how unpredictable the world can be, when what we and owners and operators everywhere need, more than anything, is a sense of control and predictable operations. That is a growing challenge in such demanding times.
"That's why communication, collaboration and long-term partnerships are so important – for all stakeholders, from customers through to product and service suppliers.
"When you have partners you can rely on, you don't fight the battle alone. And that," he says with a final smile, "is how you win."
Which, we're sure you'll agree, is the optimal result for everyone.