Wilhelmsen insights
[VIDEO] Ask Marius Anything: Agency by Air
Marius Johansen responds to your 'Agency by Air' questions on social media in this AMA (Ask Marius Anything) video and provides the latest updates about our shore-to-ship drone delivery project.
Wilhelmsen insights |
Danielle Hrin Kuek, Head of Marketing - Ships Agency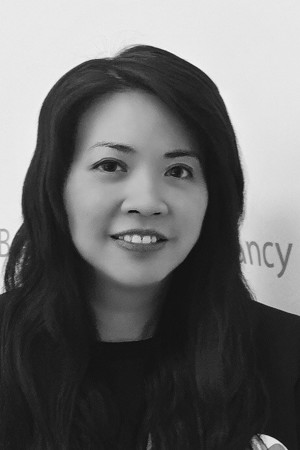 Thank you for all the questions that we have received over the past few weeks in our AMA contest - congratulations to the five winners whose questions we have selected: Regina Lim, Behfar Ataei, Neville C Newman, Prem Prakash, and Thanaraaj Dorairajoo.
Here are the answers from Marius himself:
Amongst the various items possible for shore-to-ship drone delivery, which is the one item that you feel would make the most sense or be the most helpful (from cost/time aspect) to switch from launch to drone delivery?
Regina Lim
Marius: So I think when it comes to volumes, definitely documentation and cash would be the most frequent thing we deliver to vessels. But in terms of what is probably the most useful thing, I would guess it would be smaller spare parts and consumables for the vessel, as well as medicine for the crew. Looking at that, you could say that we would be able to look after the health of the vessel and the health of the crew in a better way that we are able to do using a traditional launch boat.
Marius how effective will drone delivery be? How much resources (time, money) will be saved?
Behfar Ataei
Marius: So when we started this project back in January 2017, we evaluated a lot of different use cases for drones in the maritime industry. And part of those evaluations obviously was looking from a business case point of view - what would we be able to make in revenue, what would be the possible cost savings for the industry at large, and when it comes to shortage in delivery, we have made an estimate indicating possible savings of 675 million dollars for the industry as such. And I think as time goes by, I would say that type of estimate is more likely to be a conservative estimate, than one which is very bullish.
Considering last mile using drone transportation, it would be interesting to know whether the ships' crew would now need to be trained on how to handle drones? Once the drone arrives on the vessel it will be the ships' crew who would be responsible for disengaging the package carried by the drone. Would it also work vice versa for the vessel to send back a package? This could be quite a risk factor.
Neville C Newman
Marius: Going into this project, safety has of course been perhaps one of the single most important aspects for us, making sure that by introducing this, we will not be doing that at the expense of the safety of crew or other personnel. On the contrary, our ambition has been that this is actually supposed to increase safety and reduce the safety risks and hazards relating to for instance, climbing of a ladder when the boarding officer needs to get onboard a vessel to deliver a parcel. When you land a drone on the vessel, obviously that comes with certain risks. And we do believe that it's important to put in place some safety mechanisms, training and procedures, to make sure that that risk is reduced to the absolute minimum. Without going in too much detail on it, I would say that the procedures that we will need to put into place will be quite similar to what you typically have with a helicopter today.
How do you plan to work around collections from warehouses/commercial spaces near Airfields/Airports considering the fact that Drone Flights are not legal in specific Airspaces? I was also curious to know how you'd play with multiple orders from one single point considering weight restrictions on a Drone.
Prem Prakash
Marius: Regulation is an extremely important part of a project like this and our ability to be able to operate with regulators both on the aviation side as well as the on the port side, has been a fundamental success factor in this project.
Moving forward from the pilot we're running at the moment, into a potential commercial operation, we would have to move away also from a sort of temporary permit regime, which we're operating under at the moment, into a regime which allows us to fly on a need-to basis. Part of that obviously means that we need to be able to get in place a regulatory framework that supports that, knowing that there are lots of limitations today, relating to how close to an airport you can fly a drone, how close to public buildings you can fly a drone, and so on and so forth. And if we are successful with the pilot which we obviously hope we will, then we will very much want to be part of shaping that type of framework moving forward.
When it comes to delivering parcels, there's nothing really prohibiting us from delivering more than one parcel at a time. The restriction, of course, being that they would all need to fit within the box at the moment, that we are using to package and bring the parcel or parcels to the vessel. Regarding weight limitations. we will have a 4kg weight limitation in the pilot, which is not really a big problem, because the majority of the parcels that we do bring out to vessels today is actually far below 4kg. So we will still be able to, even with a weight limit of 4kg, cater for the majority of the volumes of parcel we deliver. That said, the sort of size of and the weight of the parcel, is something which is obviously going to increase in the future. So that with the evolvement of technology - getting more powerful drones, and better battery capacity will be the key enablers for that to happen.
My question will be how the delivery confirmation (signed delivery note) is obtained upon the delivery? Most of the customers need signed and vessel stamp delivery notes to be attached to their invoices? If an order consists of items which is small and bulk in nature will there be more partial delivery arrangement near future?
Thanaraaj Dorairajoo
Marius: In terms of delivery confirmation and communication with the vessel as well as the boarding officer, alongs the delivery process, we have been fortunate to develop an app together with a company called Tookan. In essence, the app is very similar to functionality to known apps like Uber or Grab, or FoodPanda, these types of applications, which provide a very, very smooth user interface and allows you to get confirmation once you have ordered, a new confirmation when the parcel is on its way, as well as the final confirmation from the customer, once the package is received. If this is not deemed as sufficient delivery for the customer. Then obviously, it will also be a possibility for the customer to print, sign and send that confirmation back in paper with the drone, when the drone goes back on shore.
Would you use 2 drones at the same time to carry much bigger items?
Bien Carlo Galapon
Marius: As far as I understand the question, the question is id we will use 2 drones to carry one and the same item if the item is big? Then the answer to that would be no. From a safety point of view, I think it would be an extremely complicated operation and we wouldn't like to jeopardise the safety aspect until technology has matured to such a point that we'll be able to carry with one drone. Then that type of parcels would still have to be delivered to the vessels using a traditional launch boat delivery.
At this very moment, we have now successfully set up a landing platform and operational centre here at Marina South Pier in Singapore. We have initiated the operational tests which are required before we can start delivering parcels to vessels. As soon as we are 100% operationally ready, we will initiate the delivery and by that be the first company in history, together with our great partner, Airbus, that are delivering of parcels to vessels using autonomous drones.