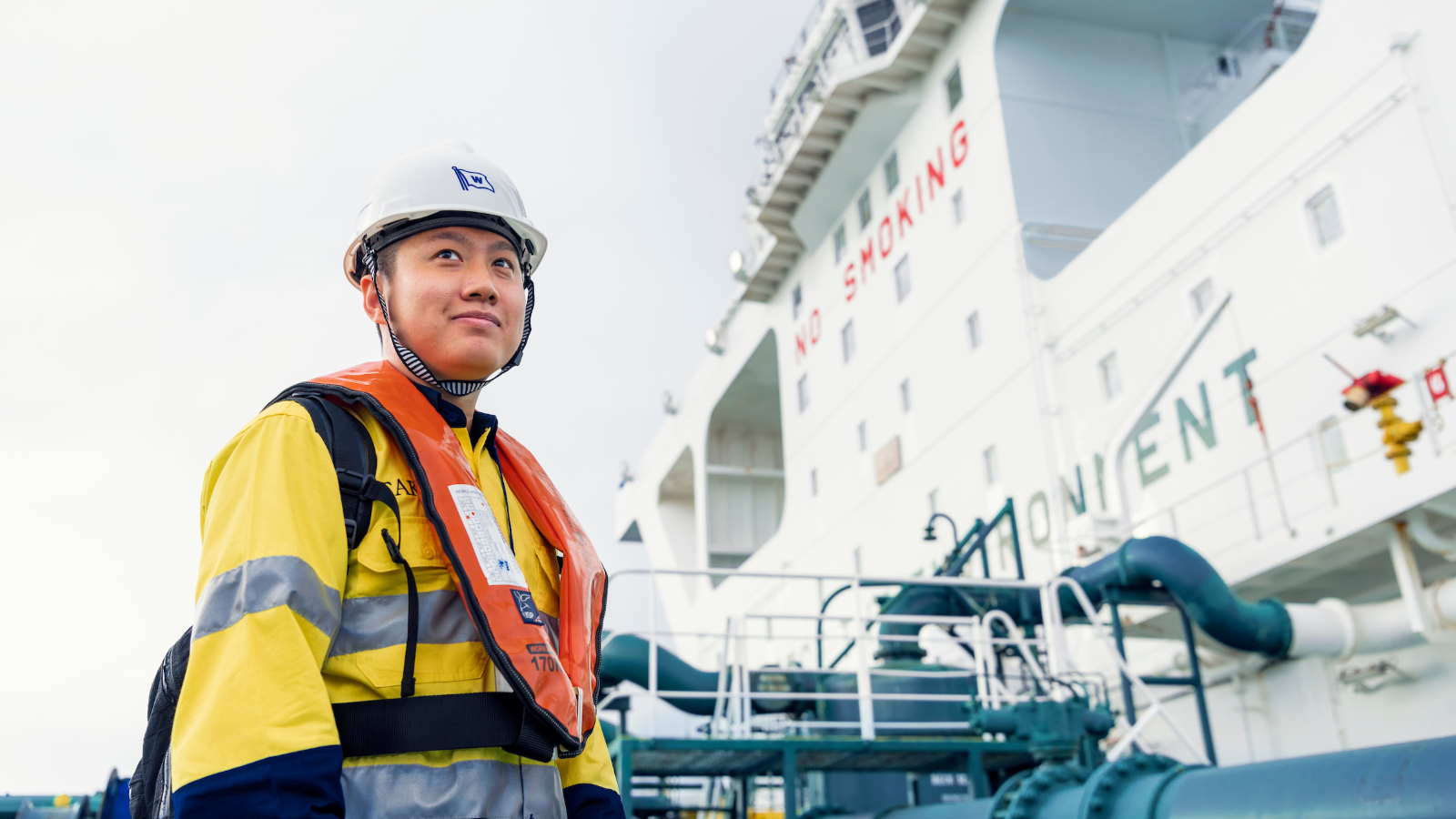 Health and Safety
Maintaining an engaging and safe working environment both at sea and on shore, we believe is a necessity for an efficient, sustainable and profitable business. It is why we conduct our business with respect for human rights and labour standards, including conventions and guidelines related to the prevention of child or forced labour, minimum wage and salary, working conditions and freedom of association.
Our approach
Our objective with health and safety is to minimise harm to people and environment and to secure employees' active contribution to a health & safety culture.
Health and safety management system
We continuously work towards an overall goal of zero injuries. To achieve this, we maintain ambitious health and safety standards to prevent hazards and incidents for all our employees and other parties working on behalf of the company. The overall responsibility for health and safety resides with senior management and the board of respective entities in Wilhelmsen. Relevant departments, including HSEQ, HR and operational teams manage and monitor the day-to-day implementation.

All employees in Wilhelmsen are responsible for reporting incidents, near-incidents, safety breaches and hazards. Employees are encouraged to report without fear of retribution i.e. a no-blame culture. Employees can also use our global whistleblowing channel.
Incidents are evaluated and analysed by the HSEQ departments, and important lessons learned are communicated amongst the functions and relevant business units through safety bulletins and meetings.

Wilhelmsen has implemented a variety of initiatives to maintain a healthy work environment, for example focusing on the monitoring and reporting of absence cases, health and wellness awareness events, annual health checks, employee assistance programme, adapted working hours, social activities, employee engagement surveys and opportunities for personal development.
Focus areas
Continuous improvement of health and safety management systems
Increase employee competence in health and safety behaviour