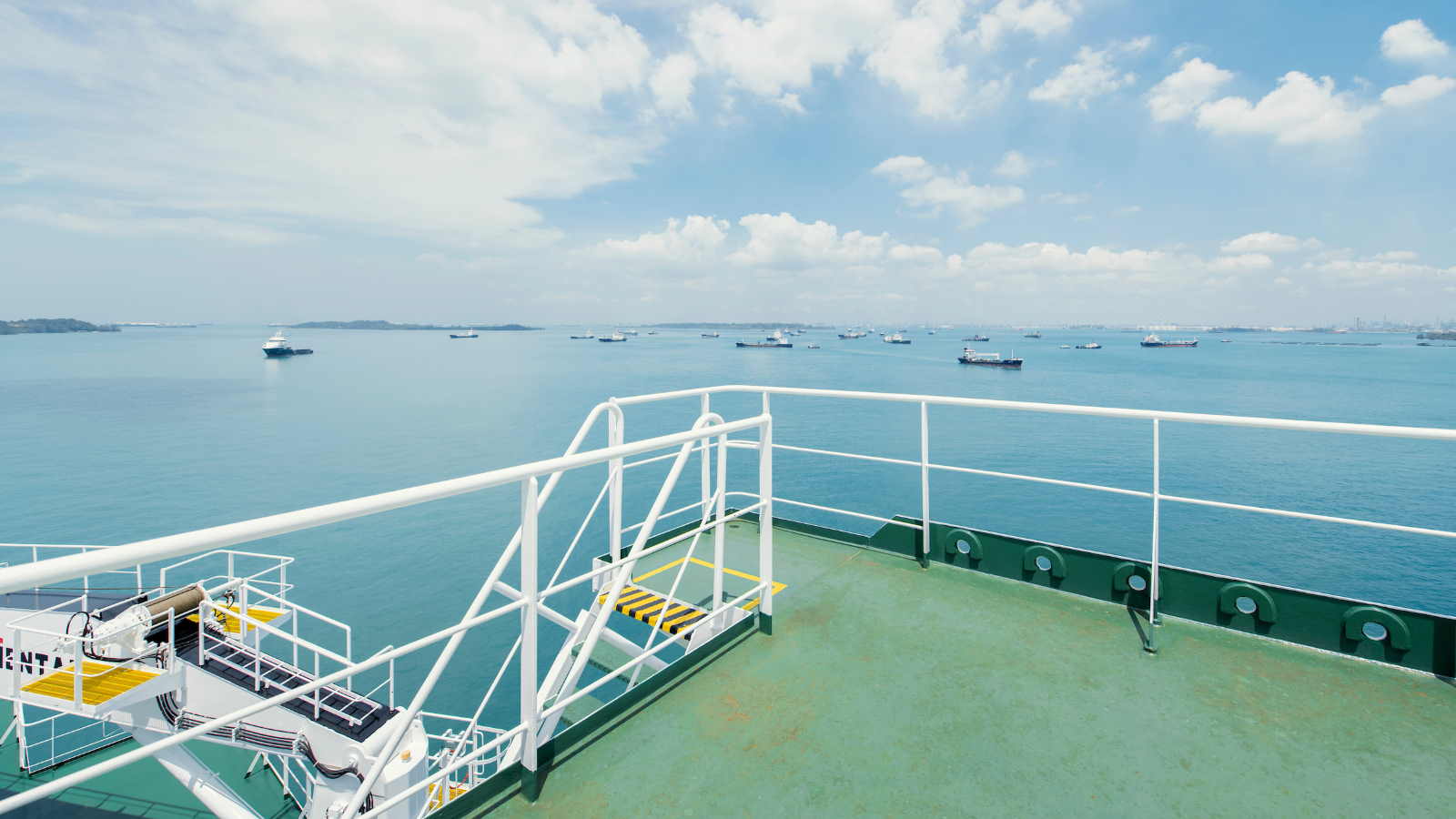 Environment
As a global company with thousands of employees spread across the world, we have an opportunity to continuously work towards reducing the environmental footprint of our own operations and that of our customers.
We also see significant implications of stronger environmental focus in the general population and the maritime industry combined with regulatory changes requiring reduced environmental impact and support growth for cleaner energy sources and greener products and solutions.
Our approach
We manage the impacts of our operations. We also see our highest impact being within the products and service offerings we can provide for the maritime industry.
Ship management
Ship management provides full technical management, crewing and related services for all major vessel types, and as such is in a good position to influence compliant, sensible, safe and environmentally sound operations for vessel owners. To provide value to customers and reduce environmental impact, ship management's ongoing goal is to work with customer to manage fuel-efficient operations; careful planning and execution of voyages; consideration of weather routing on specific voyages; speed optimisation; and optimised ship handling (optimum trim for reducing resistance, ballast adjustment to obtain optimum trim, propeller immersion, use of autopilots for reducing the distance sailed 'off track').
Ship management is also proactive on reducing plastics in vessel operations by introducing requirements towards suppliers and facilitating an industry roundtable to amplify the efforts to reduce plastics in the maritime industry.
Ships service
Wilhelmsen Chemicals in Norway, a 12 000m2 production facility with chemical tanks, storage facilities and a deep-water quay. The site does not produce chemicals, but rather brings in different components and mixes it to become products distributed nationally in Norway and globally through the ships service network. The operation is certified according to the ISO14001 standard and has focus on utilising chemical components that are less harmful to the environment, employees and customers.
NorSea Group
NorSea Group has 12 bases covering 2 471 000m2. When investing, developing and operate or infrastructure and buildings, our environmental aspects is always in focus. In addition, sites set environmental targets and improvement projects based on their individual site risk assessments.  The operations are certified according to the ISO 14001 standard and focus areas include energy and emissions, waste and recycling, oil separators, tanks and chemical handling. 
Sustainable innovation
Embracing sustainable innovation, by using new technology and finding fresh ways of working, is essential for us to continue to shape the maritime industry. We're not a tech company, but technology is a driver for both improving our offering to customers and the maritime industry as a whole.